Our first ever GOTY Awards are over, and we have the top 10 from the two sections ready for your viewing pleasure. This was a fun experiment we will do again next year.
You can now view the full
GOTY
page complete with leaderboards for each game. We had it up originally, but it was removed to prevent a voting bias for the top games based on feedback. This will remain open until a lot later in the year when we prepare the next one.
The winners are
Borderlands 2
, and
0 A.D.
, so massive congratulations to them both. They are both excellent games, and deserve being winners. We've sent both a tweet to let them know, with a nice image provided by community member sobkas.
Congratulations to all the games that didn't win, as you were great enough to be nominated that should mean something!
Open Source Winners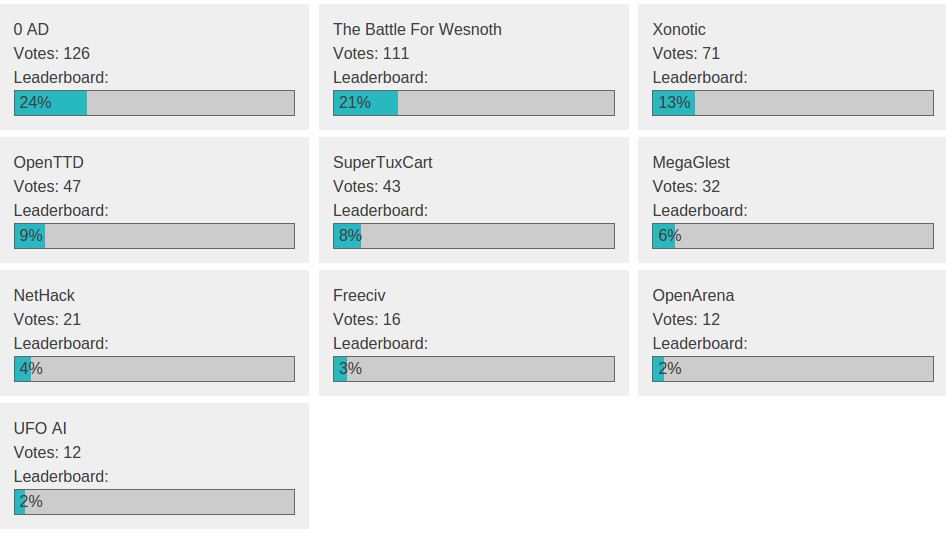 All Others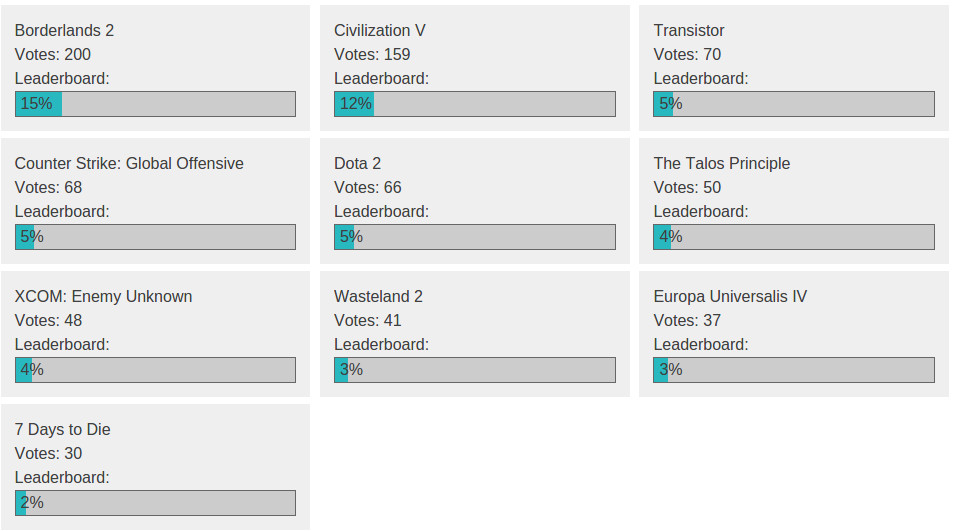 Own up, who voted for 7 Days to Die?
We will work on nicer images to import for the winner announcement next year.
Question Time
We don't want the 2015 awards to be rammed full of so many games we can't count them, so we wish to ask you how you think we should handle it?
Should we do as other sites do and only let editors nominate?
Should we limit nominations per-person?
What (apart from more categories!) do you feel we missed that's essential for next year? And what other more regular awards would you like to see us do?
Some you may have missed, popular articles from the last month: