The last GOL Survey results of our Linux & SteamOS user survey for 2015, wow what a year! The next survey will be available on January 1st and run for two weeks as usual.
I don't really have many comments to make on it right now, as there's not really any shocks.
Respondents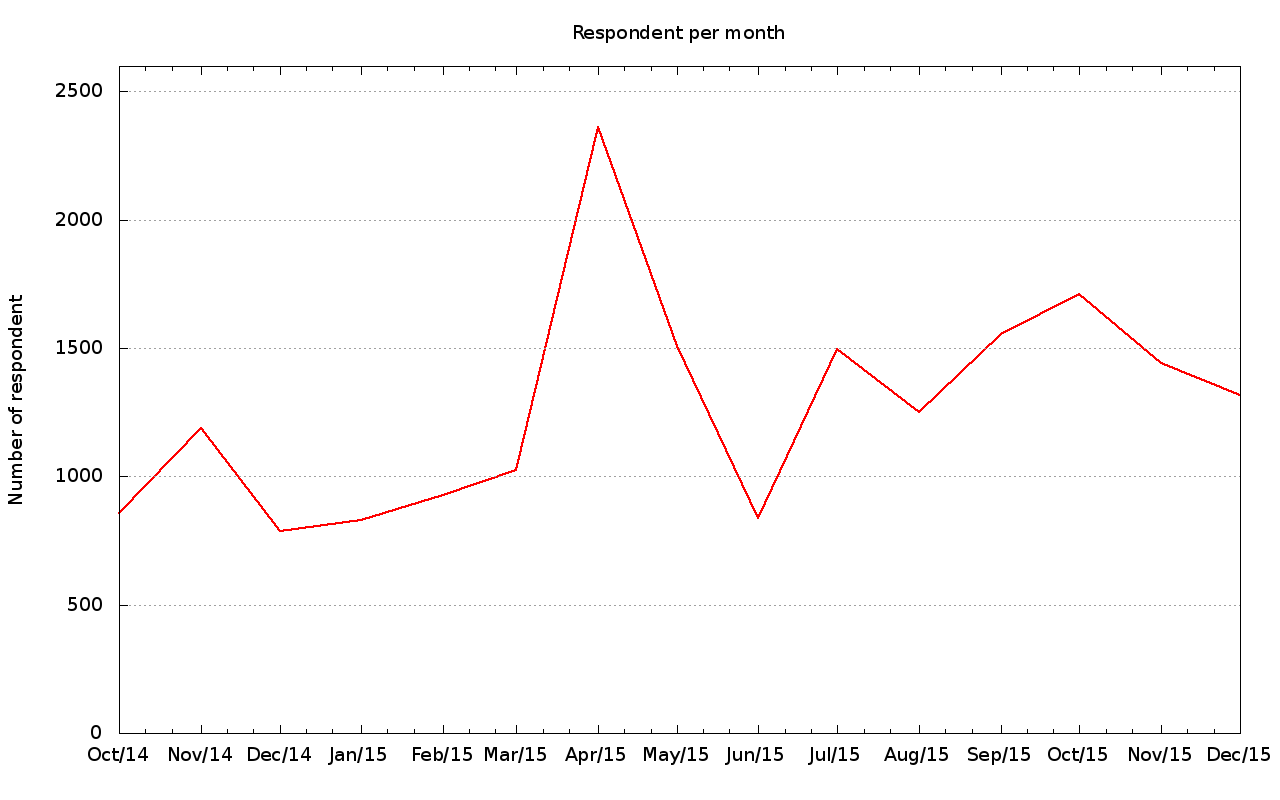 A small dip here, nothing to worry about, as the numbers are still pretty good overall.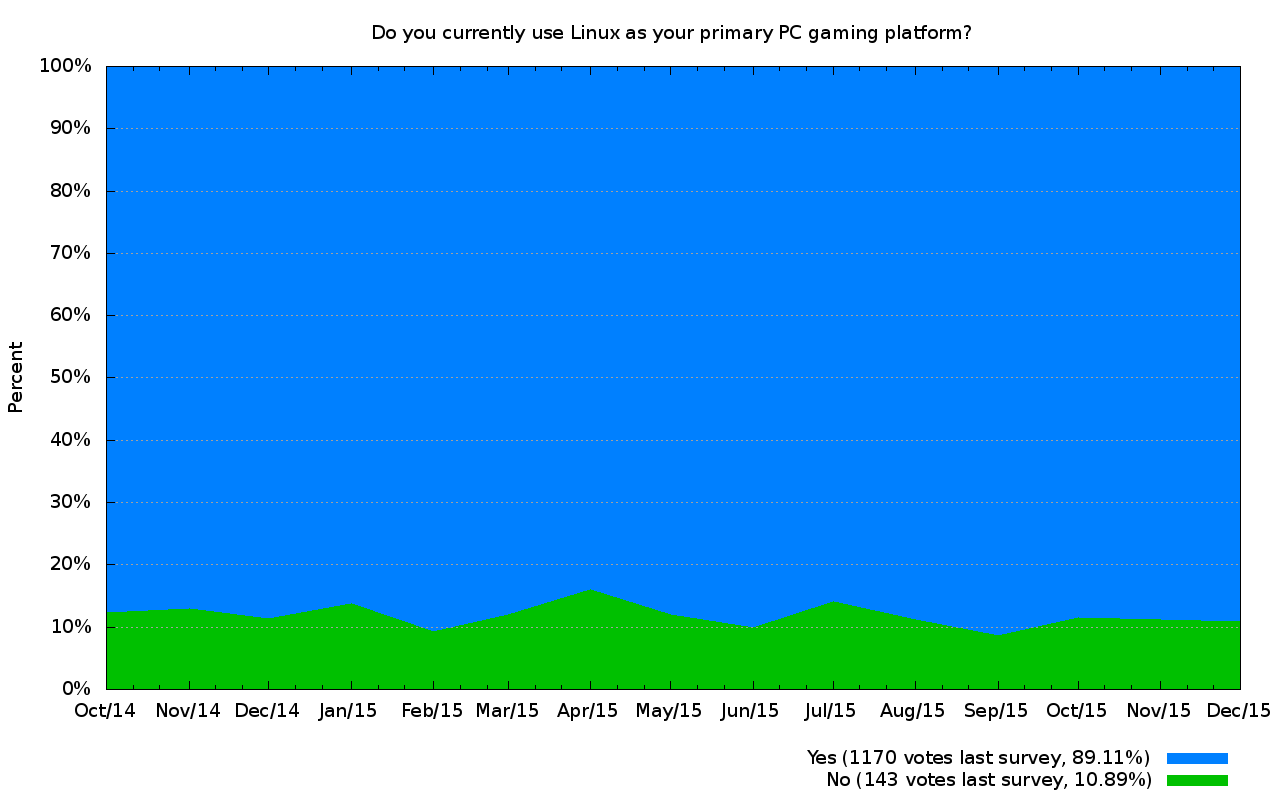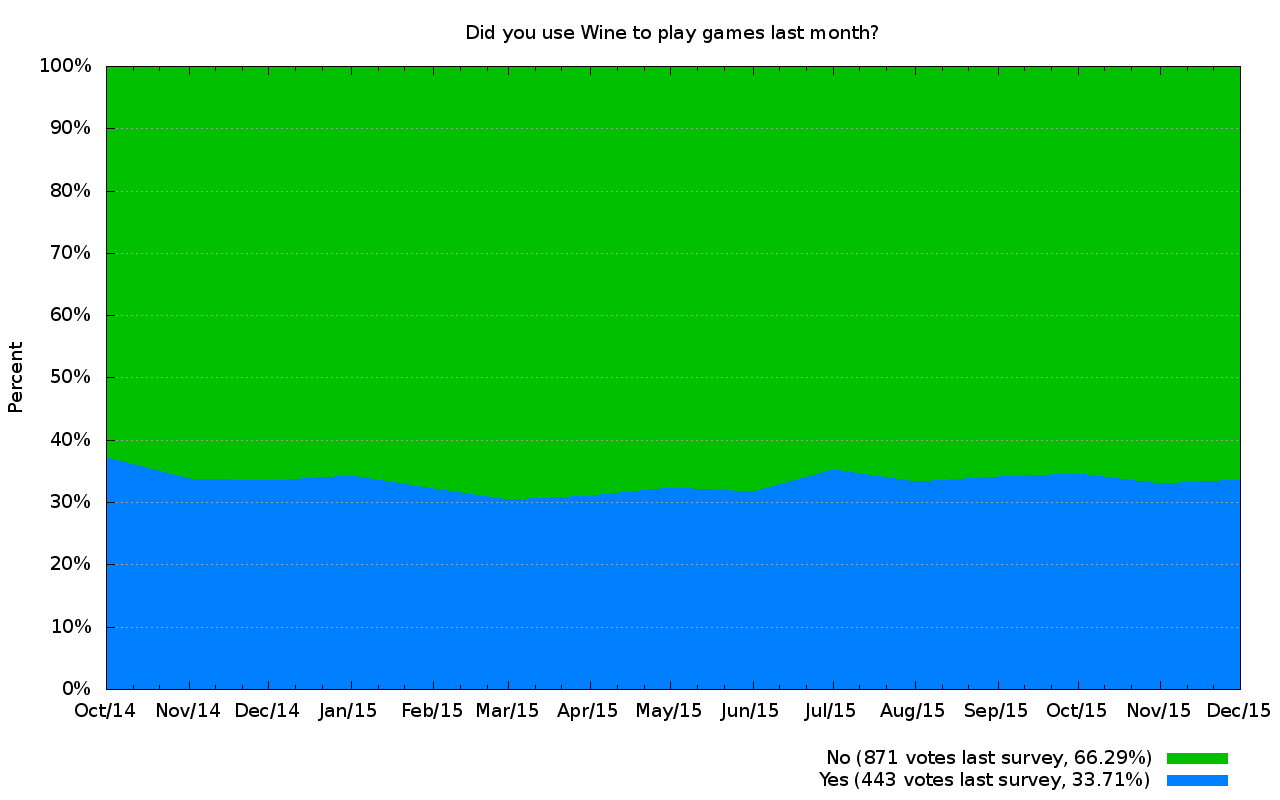 I'm going to be honest, I actually thought this number would be higher. Even I have started to use Wine again for some older games. I refuse to lock myself out of old titles I already own and love simply because I am on Linux now.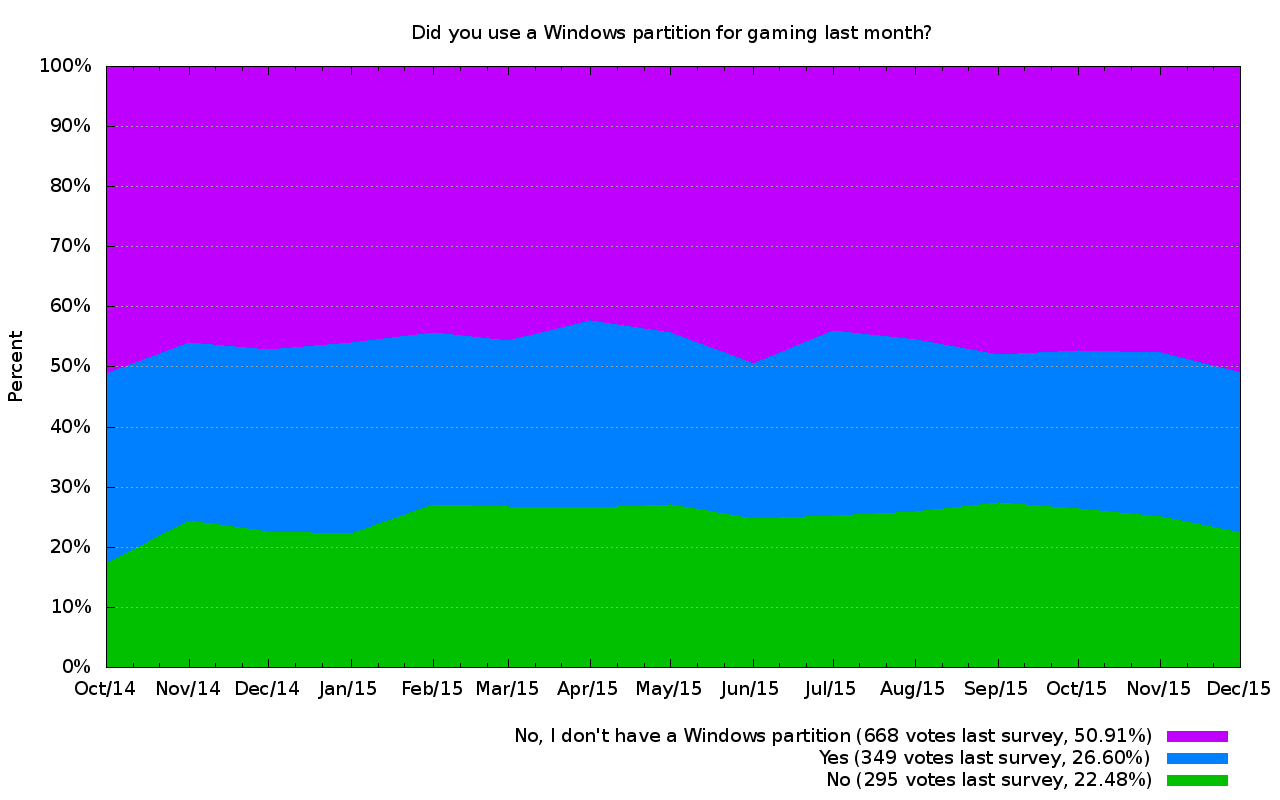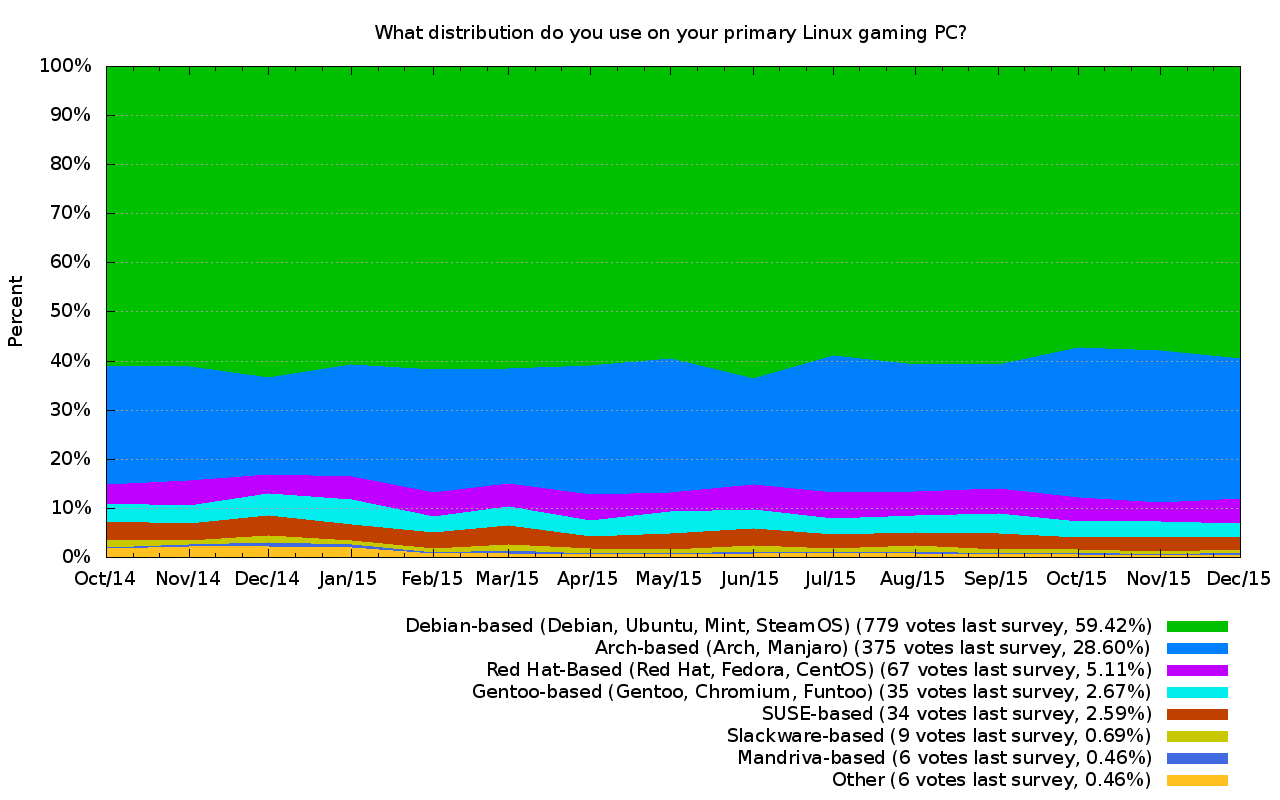 I will be really shocked if this ever really changes more than it is already.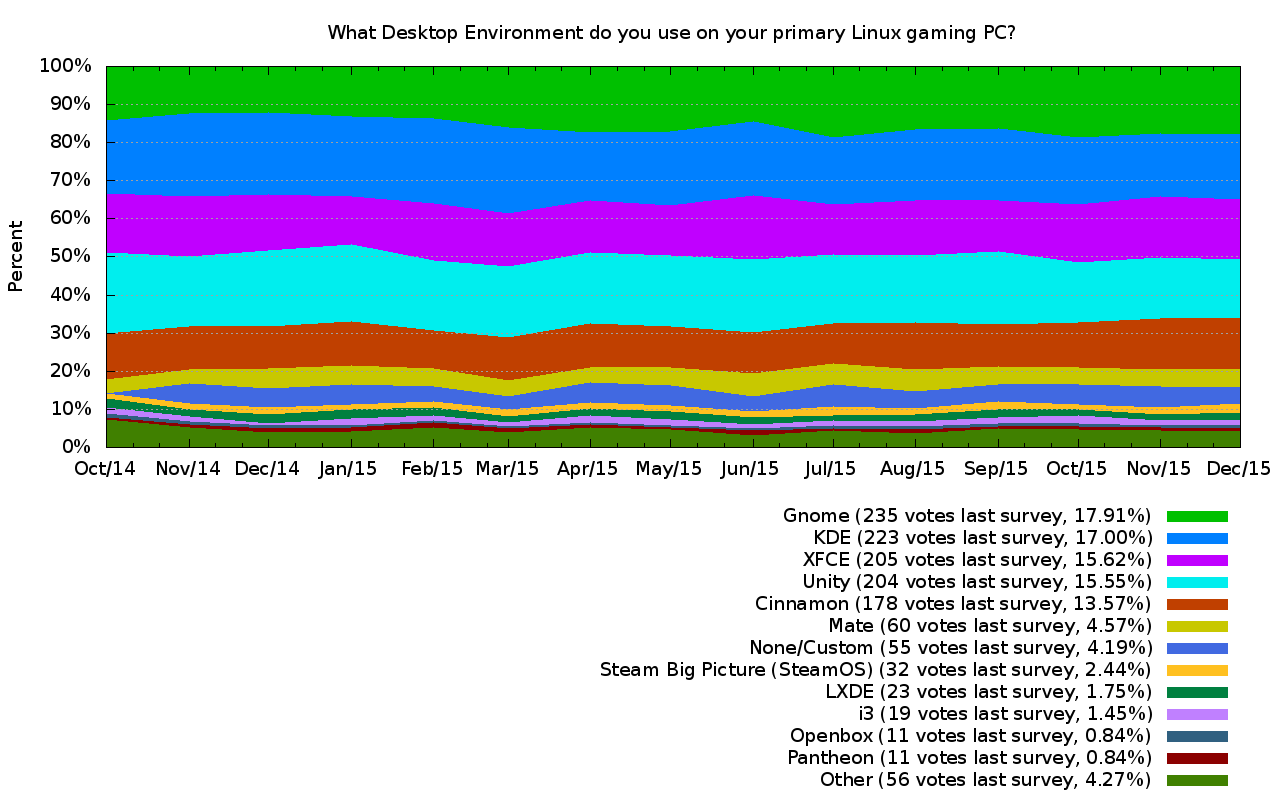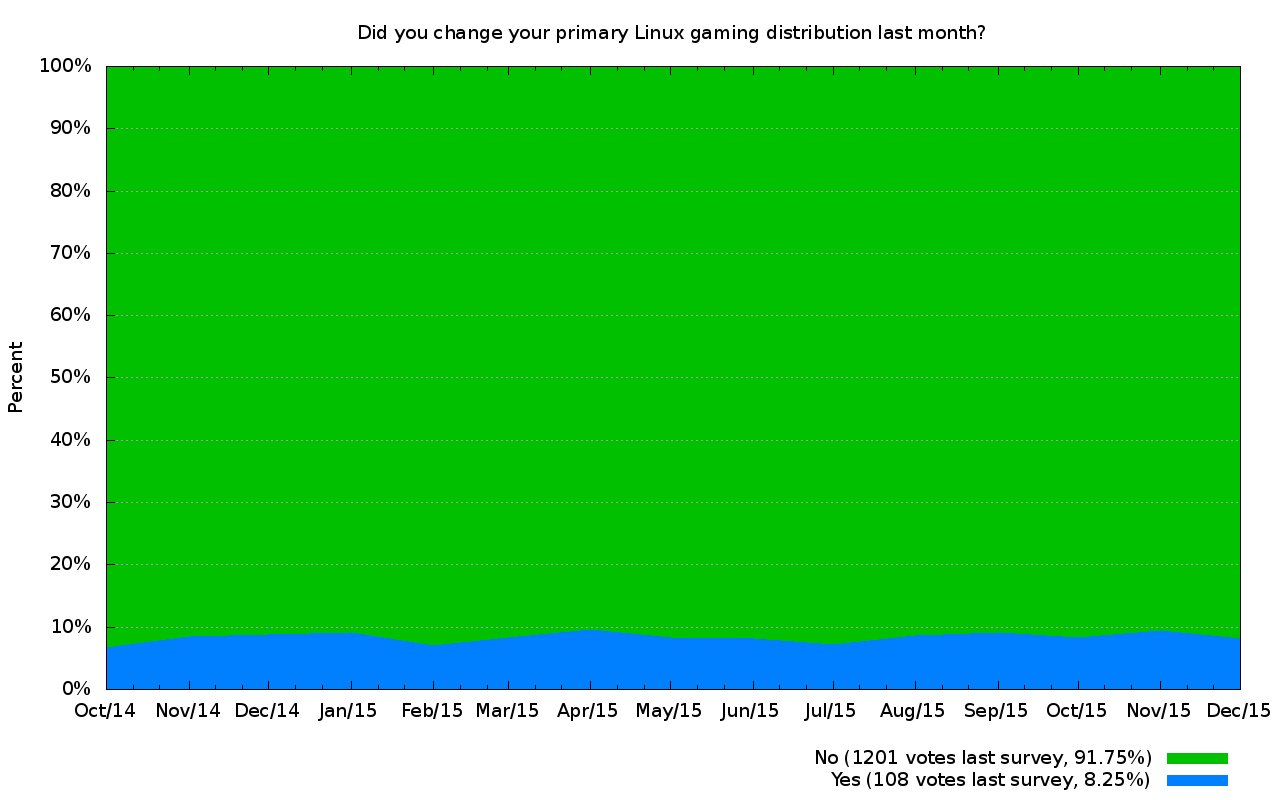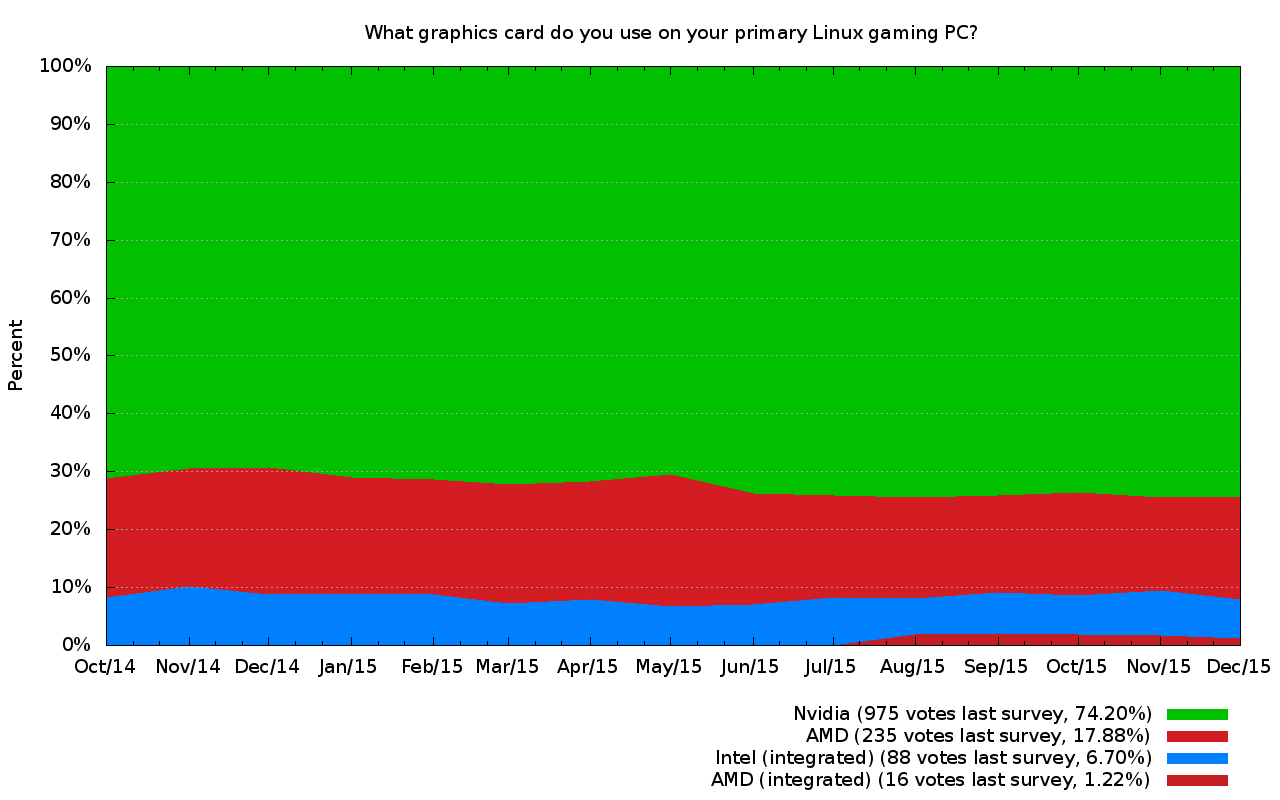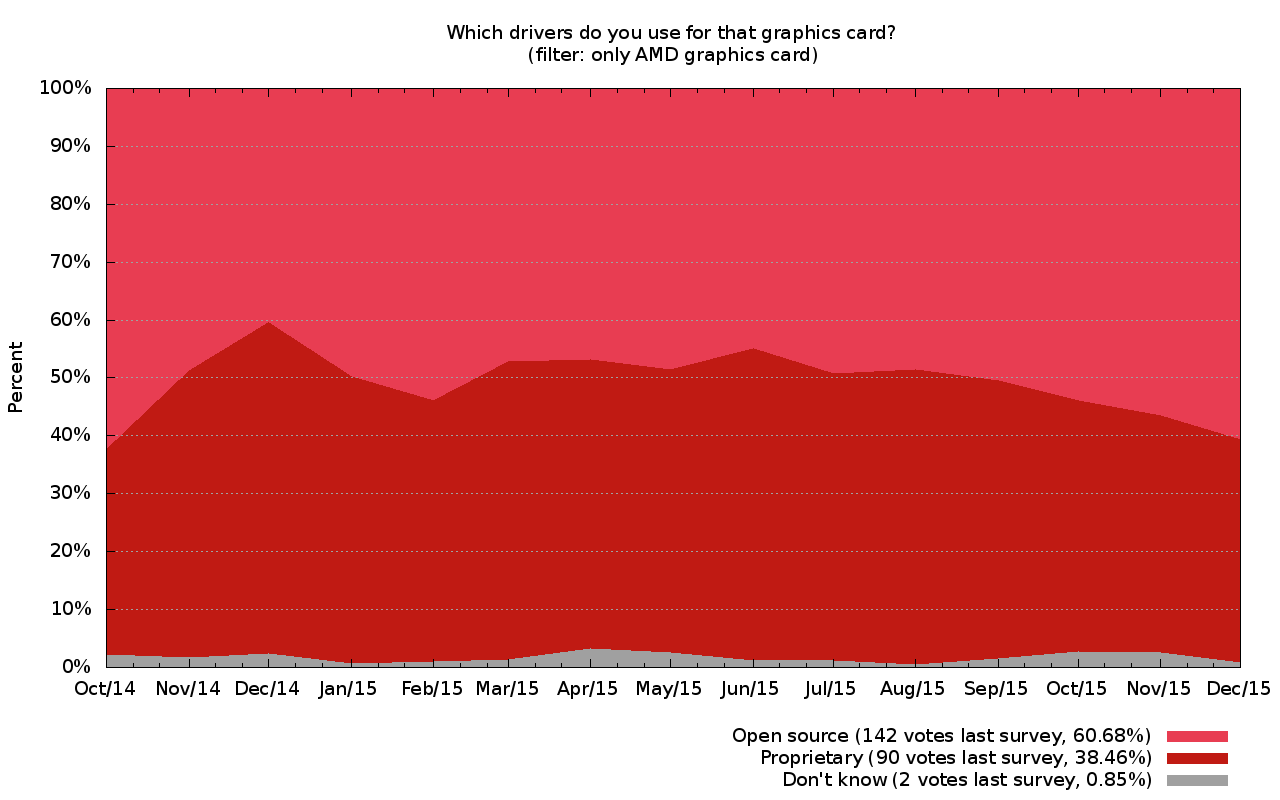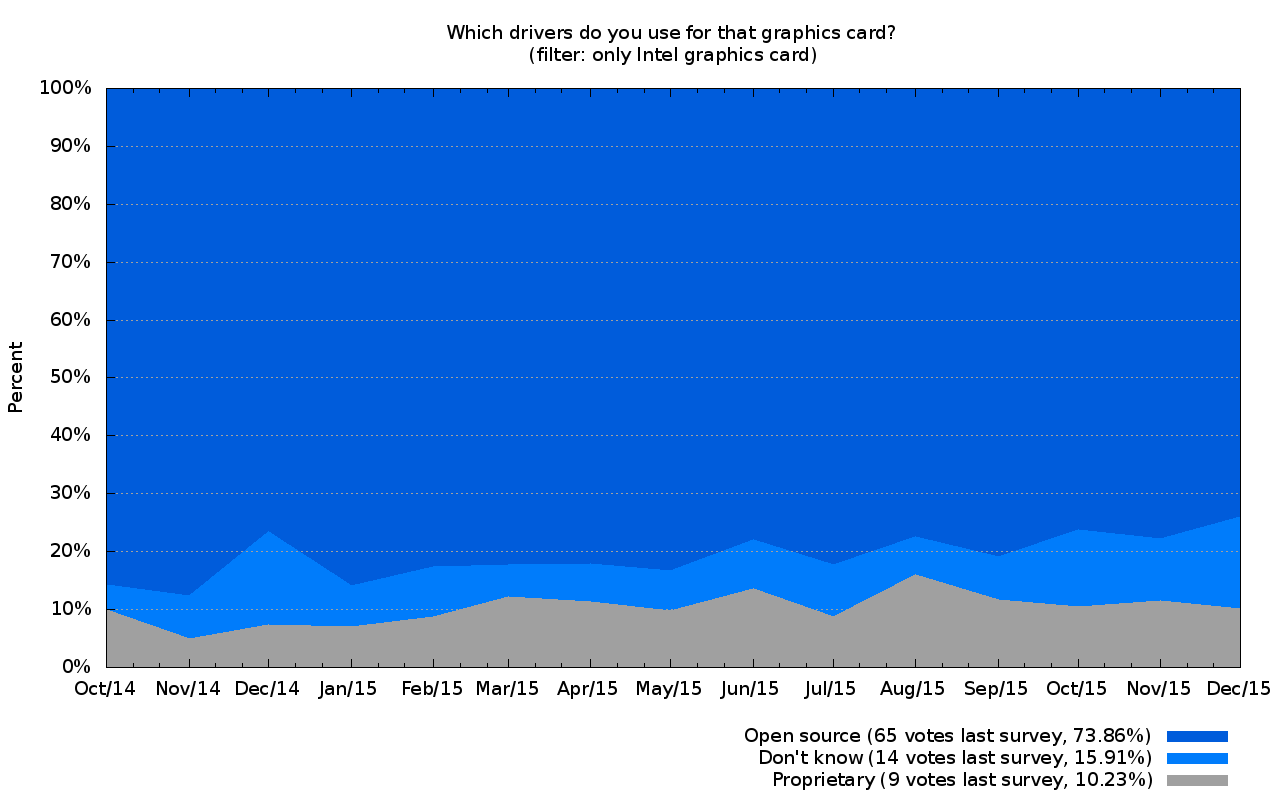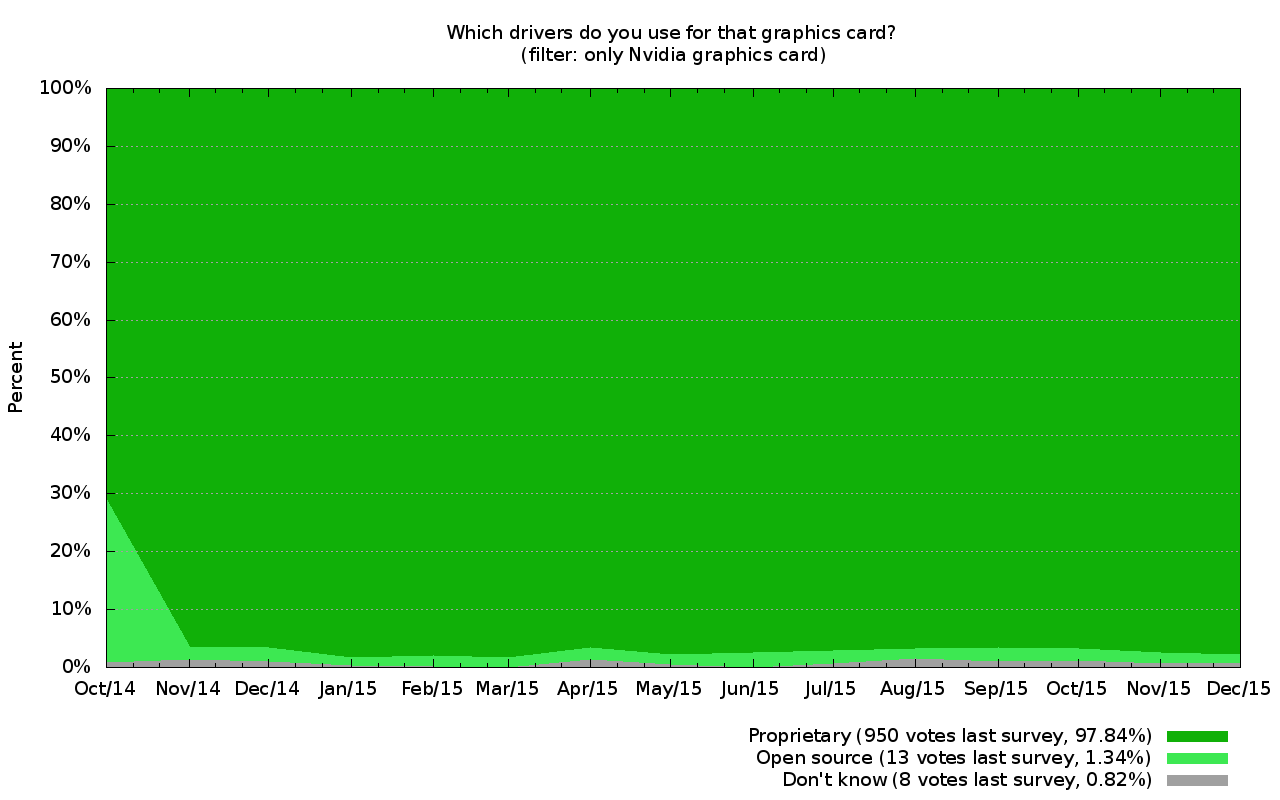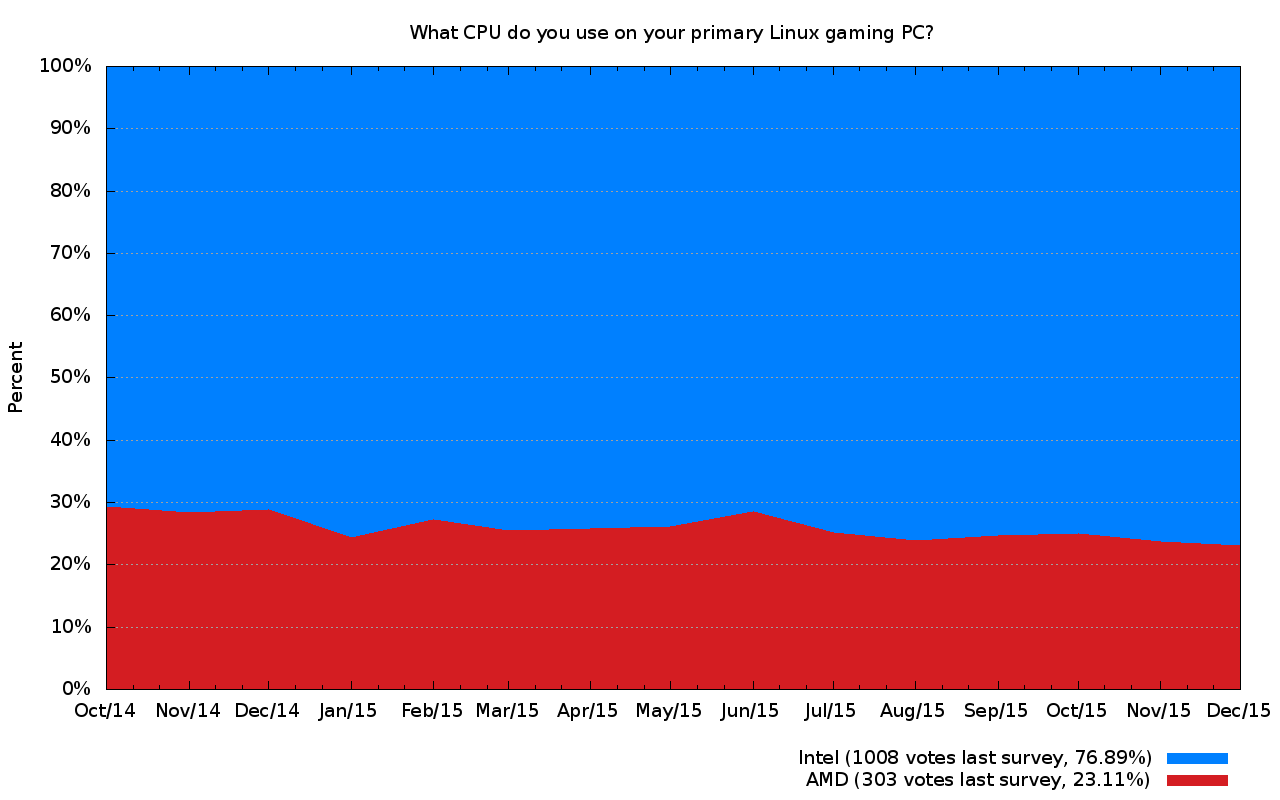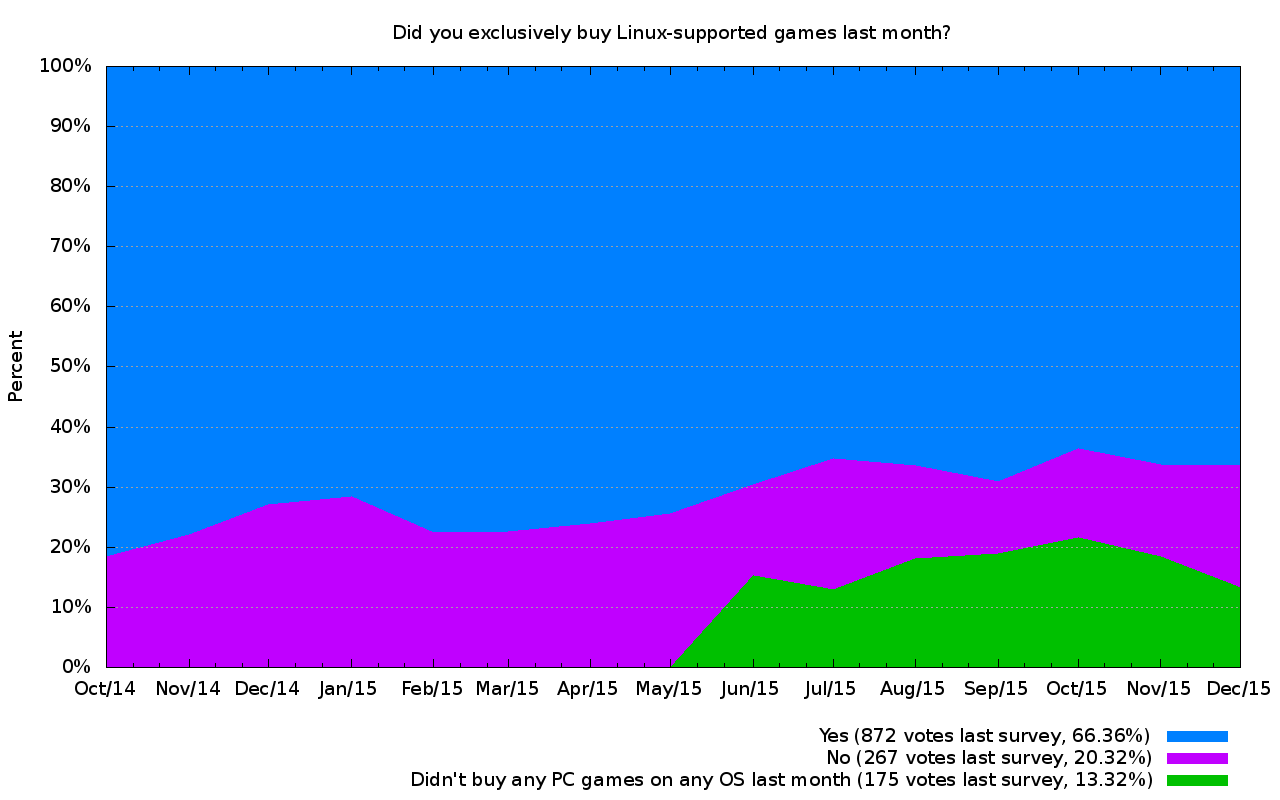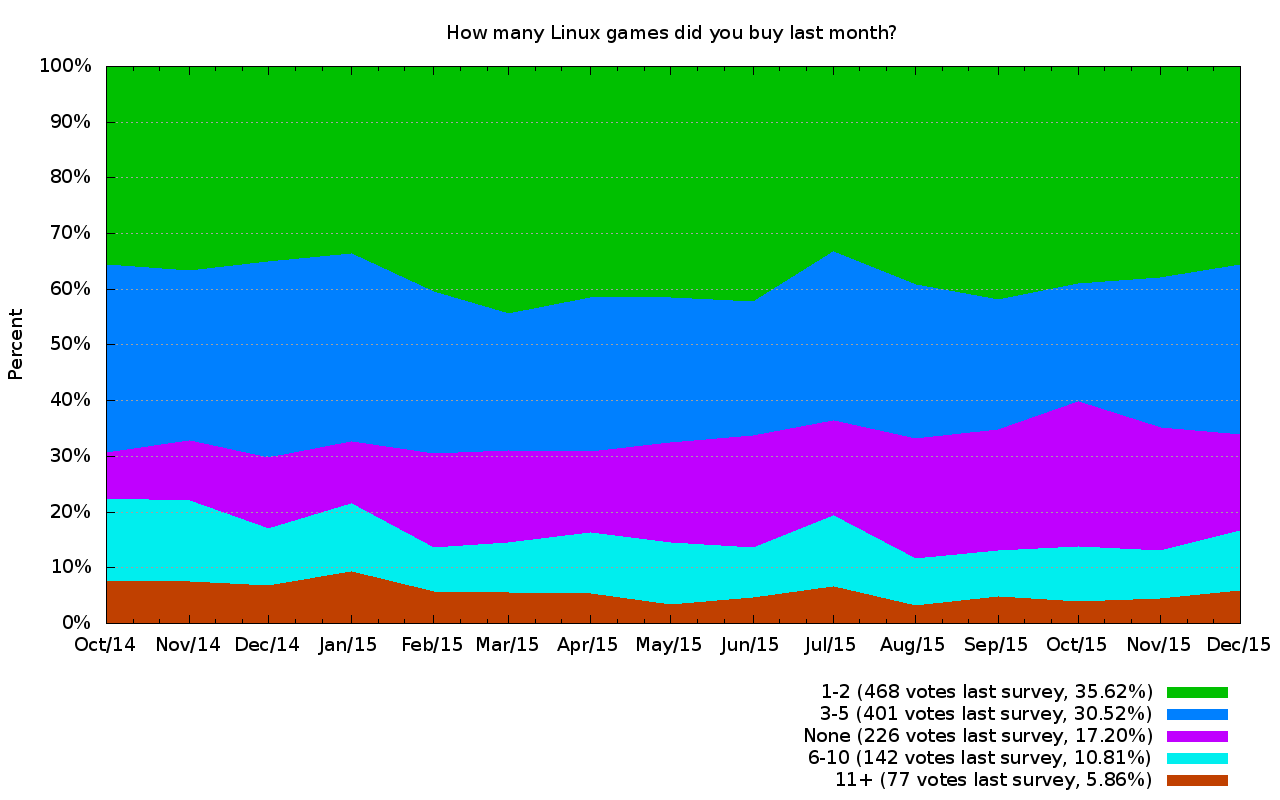 Remember
our sales page
folks!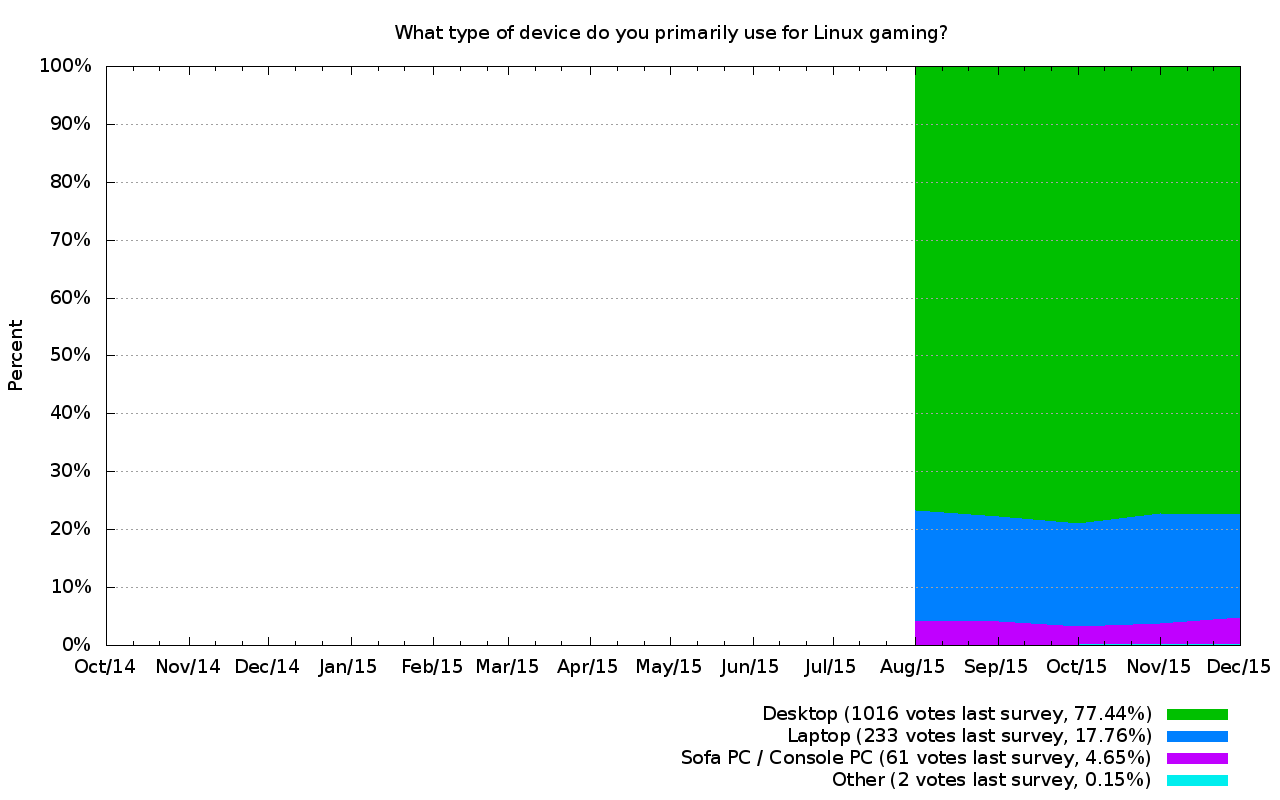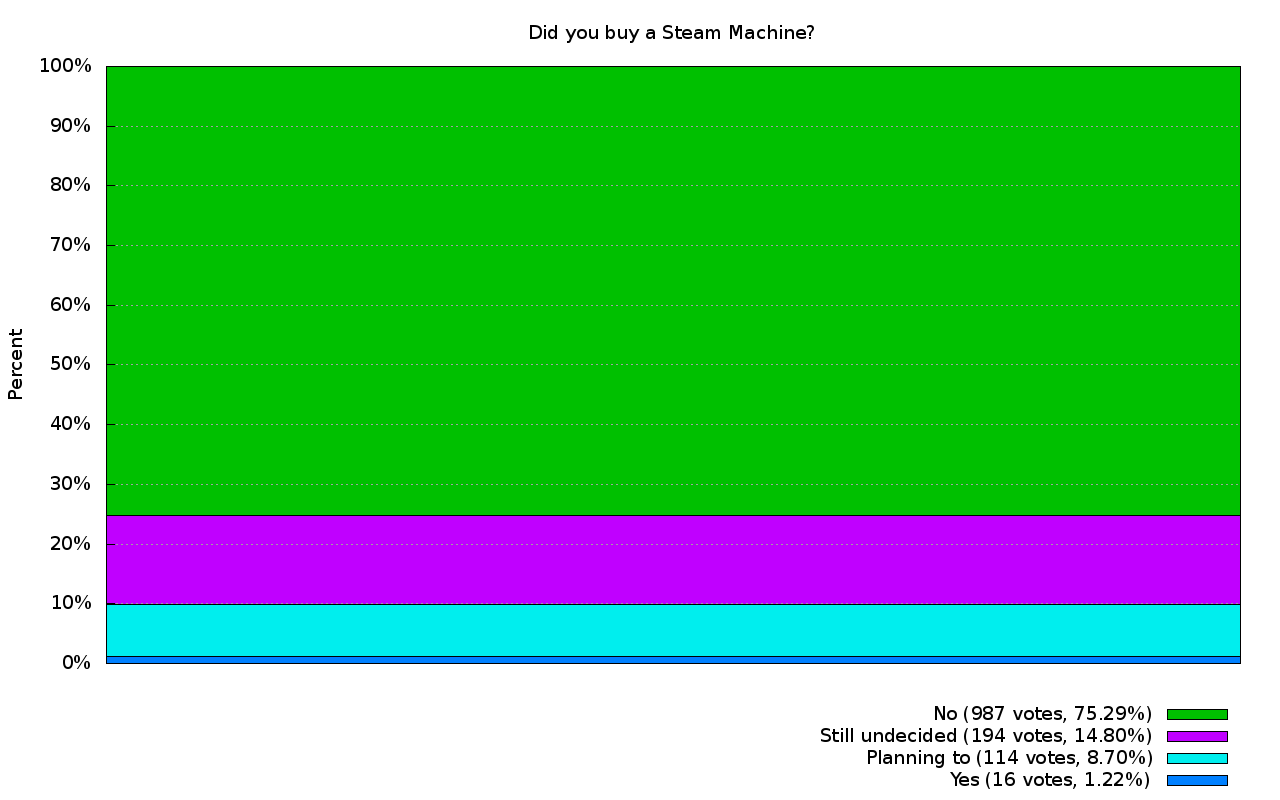 This one most surprised me. Then I had a think about it, and our audience here mostly build their own, or are happy with their PC. To get this moving we need to expand the reach of the survey really.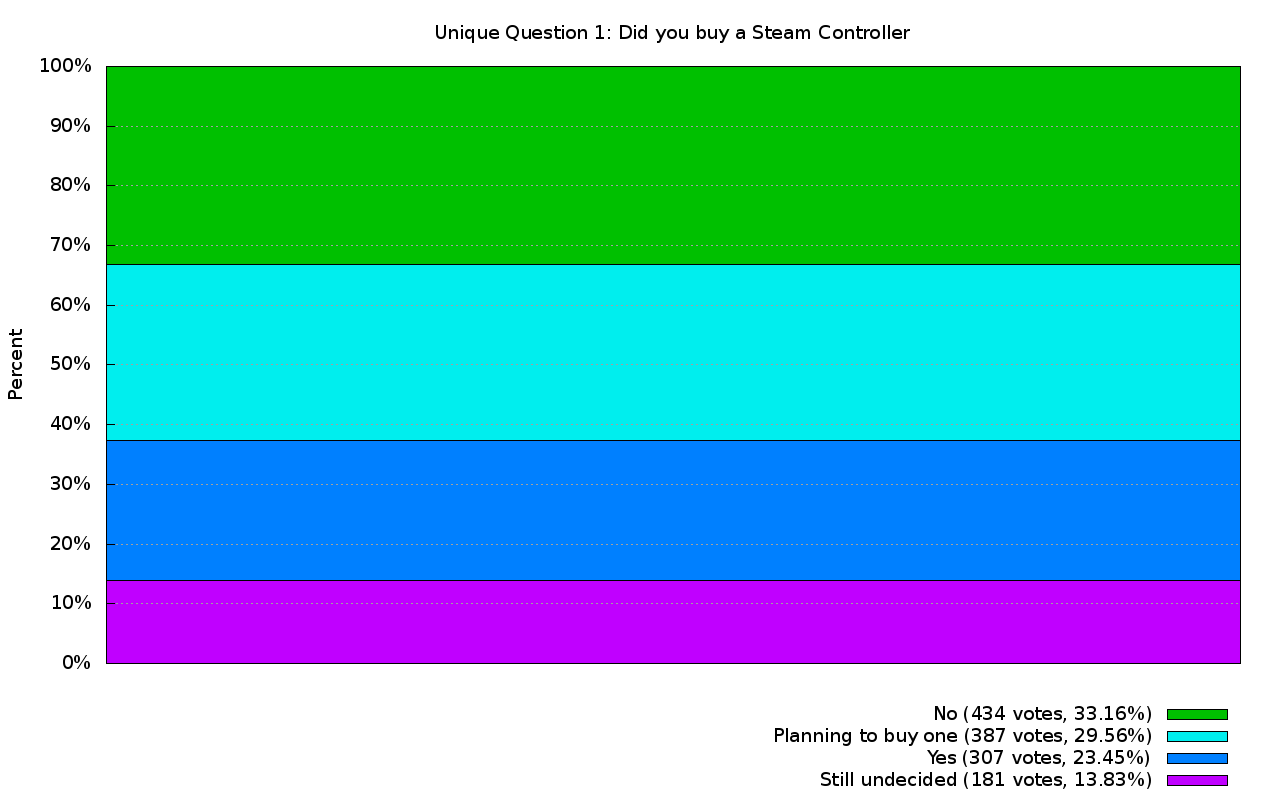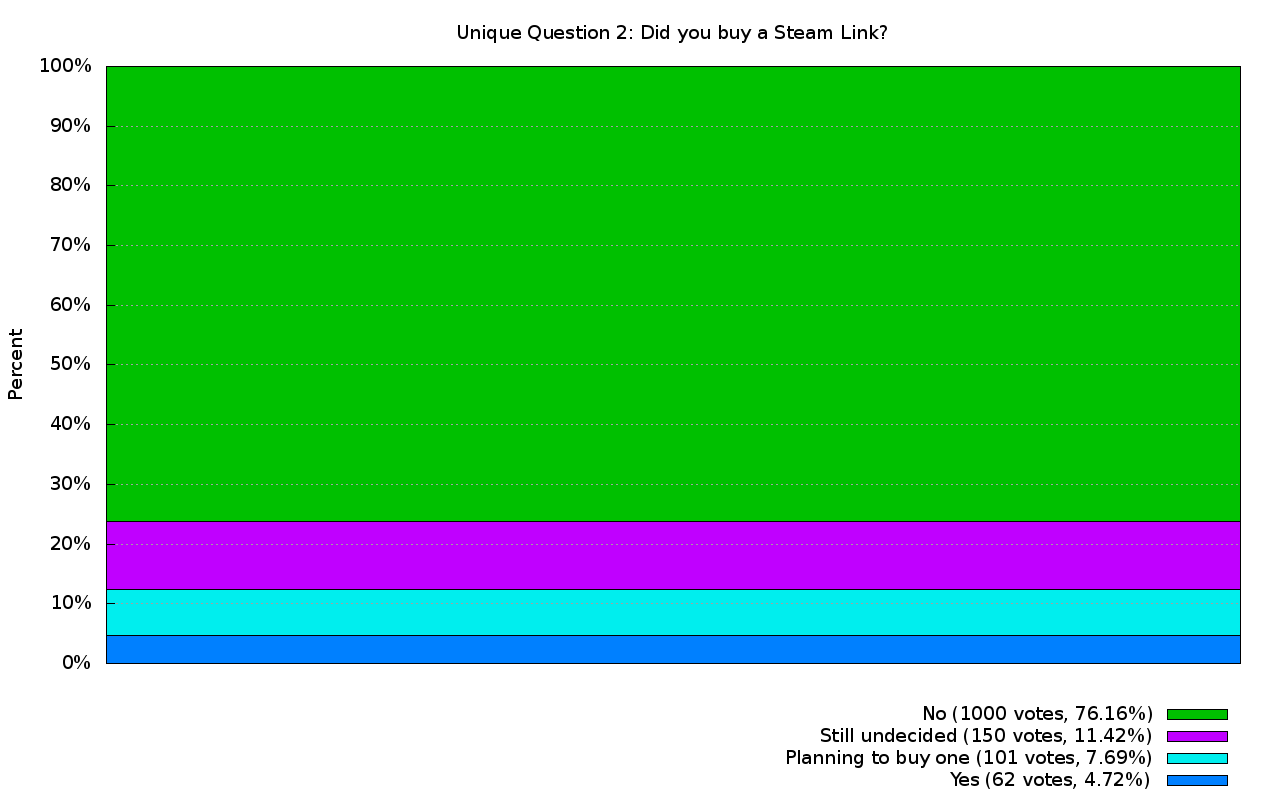 If any questions are missing, let me know. It's hard to keep track of so many images all at once and in the order they go in.
Some you may have missed, popular articles from the last month: