Game Dev Tycoon is now out on Steam, but not yet for Linux while they do have an older version for Linux on the website, we contacted them to find out what was up?

The Linux version being older isn't the only issue either, the demo gives off warnings when you install via the .deb file (for Debian based distro's like Ubuntu/Mint) so we asked about that too.
Greenheart GamesHi Liam,

Apologies for the error. This was a silly oversight in the build script and we fixed this in the most recent Linux update of the full version (1.3.13). We seem to have overlooked updating the DEMO though. Our fault. Sorry about that.

Regarding the Linux version: It is *very likely* that the Linux version will come soon. We have some minor technical steps to complete and there are some other factors which, unfortunately, I cannot elaborate on right now.

We will update our player community with a more definitive statement as soon as we can.

Patrick
And
Greenheart GamesHi Liam,

Once we get past the before-mentioned obstacle we will update all Linux releases and aim to keep all releases at the same, up-to-date release. We will also update the DEMO versions.

The current release of the Linux version on our website is one **minor** change behind as you can see on our change log page (1.3.13 instead of 1.3.14):

http://www.greenheartgames.com/game-dev-tycoon-changelog/

We will provide more information on the ETA for a Linux update as soon as we can.

Patrick
So something is currently keeping them from updating it to Linux but they won't tell us what that is? It does seem a little odd to me.

Personally I haven't tried it yet and I have been meaning to as I loved Game Dev Story on Android (the game's inspiration), but sadly when developers say things like this and leave Linux a bit in the dark it makes me not trust them.

About
Game Dev Tycoon is a business simulation game available for Windows, Mac and Linux as well as on the Windows 8 Store. In Game Dev Tycoon you replay the history of the gaming industry by starting your own video game development company in the 80s. Create best selling games. Research new technologies and invent new game types. Become the leader of the market and gain worldwide fans.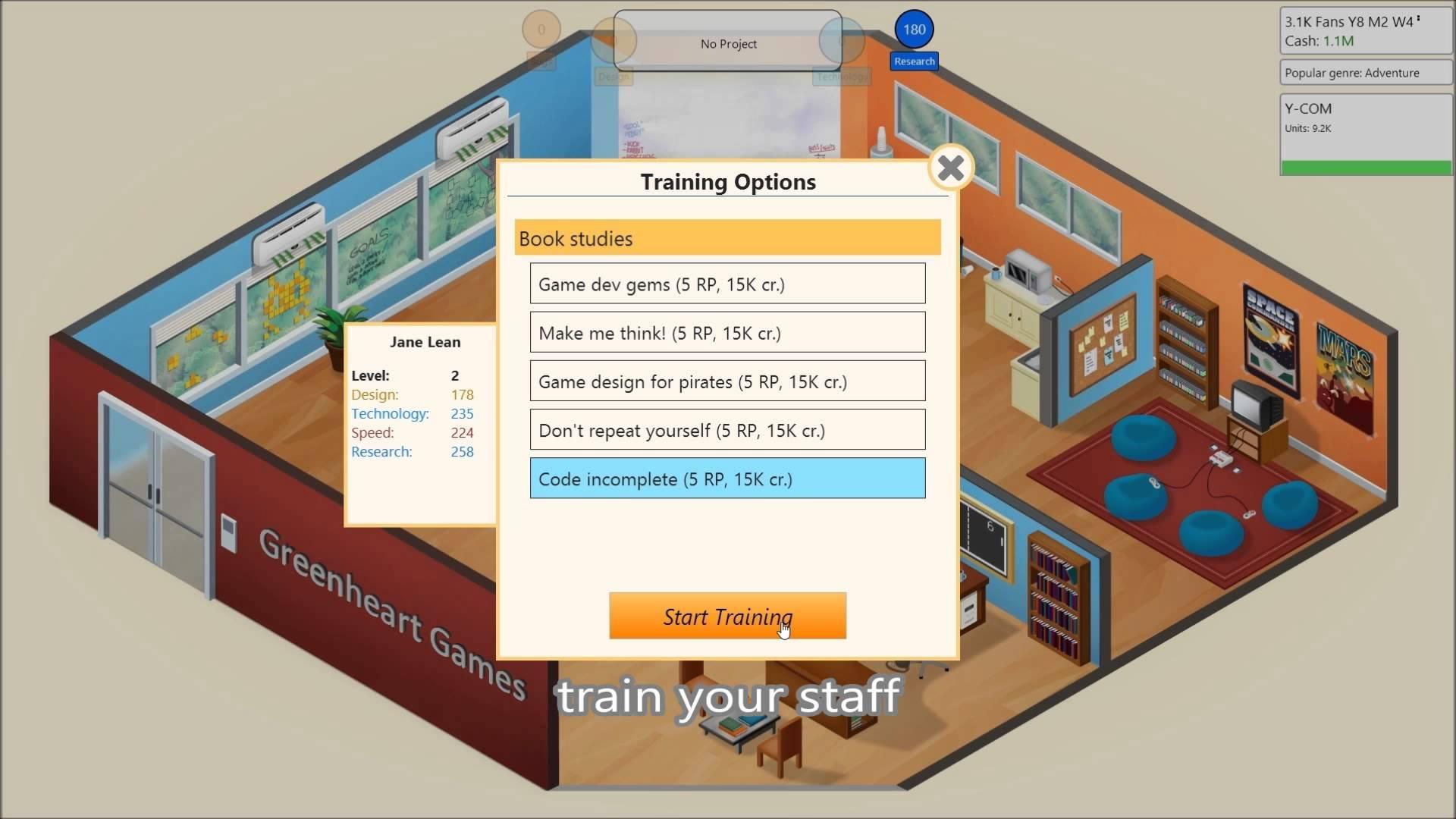 Some you may have missed, popular articles from the last month: