As always, my love for the open source and Linux community continues. When a company doesn't do something officially, someone else comes along and does it. GreenWithEnvy is a recent one, to allow NVIDIA GPU owners to tinker with their hardware.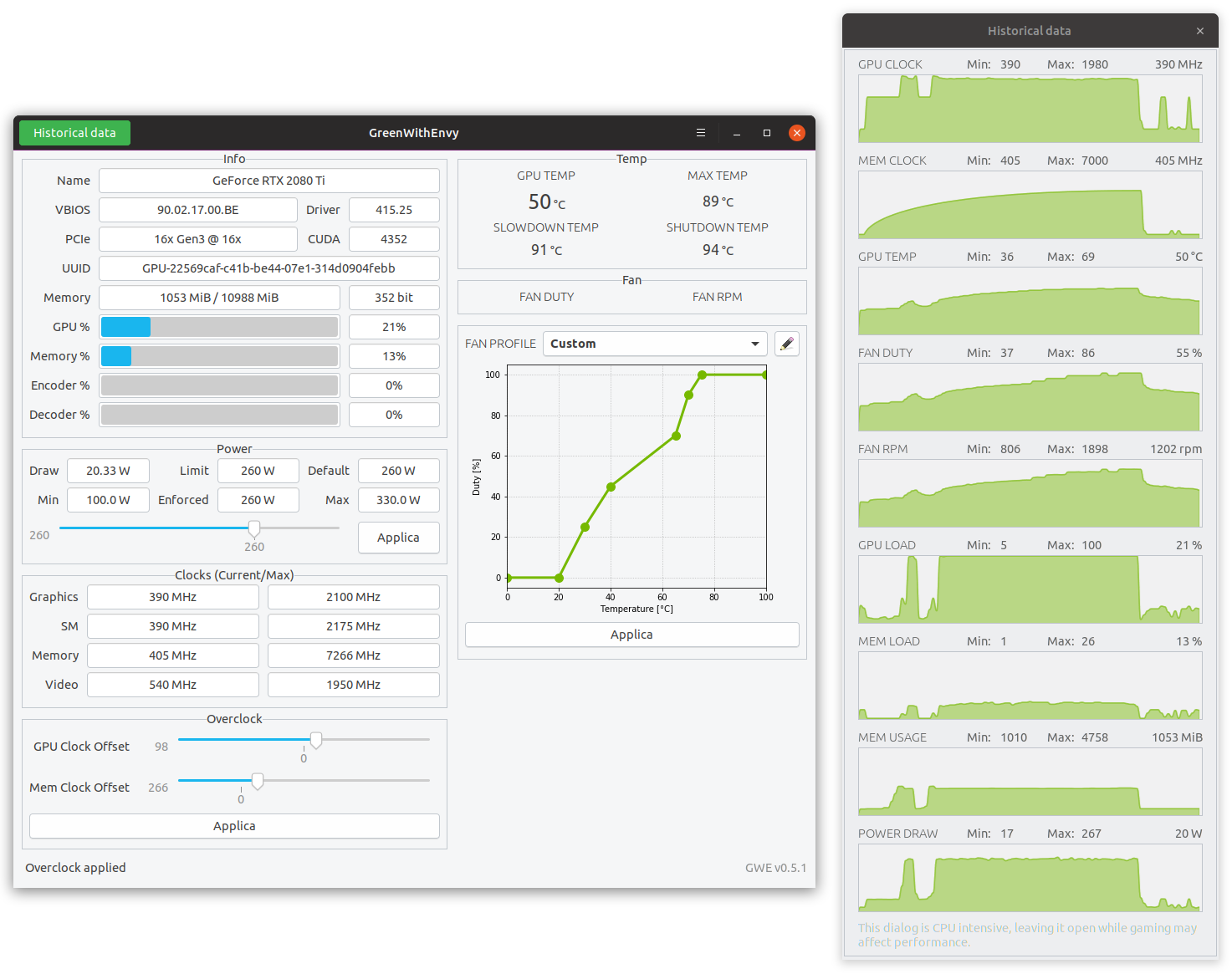 It will give you the ability to get a read-out of temperatures, fan speeds, clock speeds, do a little overclocking and more. Also, another nifty feature is the ability to make custom profiles to adjust fan speed based on the GPU temperature which is awesome.
For the Overclock ability to work, you need to enable "Coolbits" which allows you to use various unsupported features with NVIDIA GPUs on Linux. It's easy enough to do in terminal, like this Ubuntu example:
sudo nvidia-xconfig --cool-bits=8
More on what the number means in the NVIDIA readme here under the 'Option "Coolbits" "integer"' heading.
Fair warning though, do so at your own expense. Overclocking can cause damage if not done very carefully, especially with the extra power needed and the heat that comes with it.
See more on the official GitLab page with instructions on how to easily install with Flatpak from Flathub.
Some you may have missed, popular articles from the last month: