GRID Autosport is now available natively on SteamOS and Linux. We finally have a more realistic racing game thanks to Feral Interactive.
Disclosure: Key provided by the developer.
Linux gameplay video
- 1080p, Ultra graphics preset. Don't ever let me drive a real car! I am as surprised as you that I was able to scrape 3rd place in this one.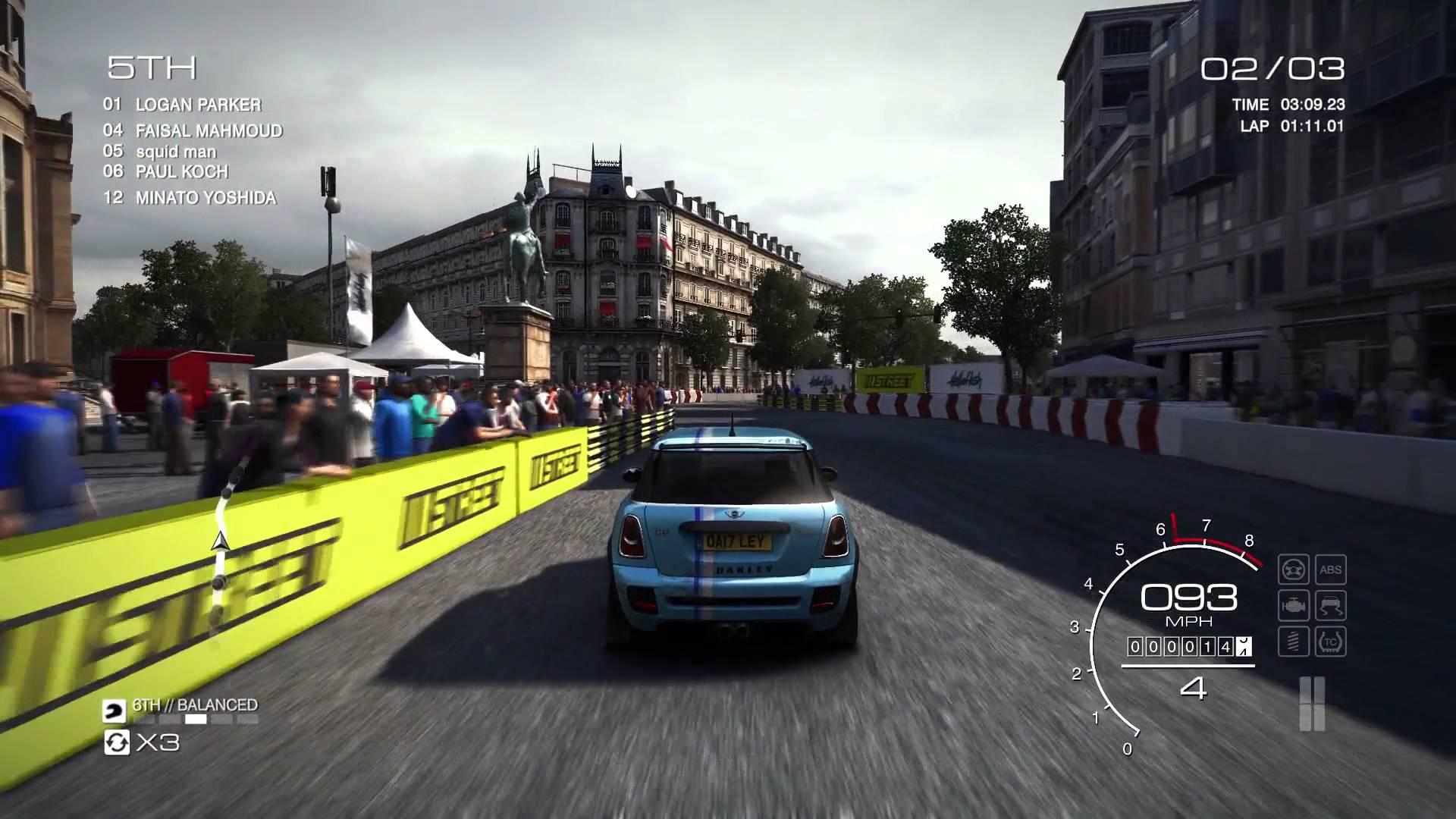 I am playing it with many driving assists turned off, as it makes it more fun. I've been driving without Stability Control, Cornering Assist, Racing Line and Steering Assist. They each give you 2% more XP for turning them off too, handy.
Port report
Like all of Feral Interactive ports, it won't perform at Windows level performance, but it is a very smooth port. I have been able to play it for extended periods on Ultra settings without a stutter that I can detect. That's probably the most important thing, that you have a good experience, and not what your FPS counter actually says (stop staring at it!).
It doesn't support AMD or Intel again sadly, so it may work, it may not. Feral Interactive are unable to support those chips currently, so buy it at your own peril.
I do like the fact that in desktop mode I get a launcher I can change settings with, but on SteamOS or Big Picture mode with Steam it boots directly into the game. It's nice that games can cater to different uses like this one can.
I haven't personally been able to test them, but GRID Autosport does support pad and wheels for the authentic driving feel. That's pretty damn awesome to be able to do it on Linux, and I'm looking at investing in some to try it for fun. Although they are mighty expensive, so it won't be a purchase soon.
Benchmarks
It should be noted, as always, that benchmarks are stress-tests, and real-world performance is generally better. The track used in the benchmark is pretty heavy in general.
> Ubuntu 15.10, Intel i5 4670k, Nvidia 970
1080p, On Ultra preset, with advanced lighting on, soft AO on, global illumination and 8xMSAA:
Average: 56 FPS
Max: 76 FPS
Min: 40 FPS
1080p, On High with 4xMSAA:
Average: 79 FPS
Max: 105 FPS
Min: 54 FPS
1080p, On Medium with 4xMSAA:
Average: 96 FPS
Max: 129 FPS
Min: 70 FPS
> SteamOS, AMD FX-8320 + Nvidia 560ti (graphics card that is below their minimum requirements). I did two extra tests here on 720p to see if it made a difference.
1080p, On Ultra preset, with advanced lighting on, soft AO on, global illumination and 8XMSAA:
Unplayable,
obviously
. Even the main menu took a long time to respond.
1080p, On High with 4xMSAA:
Average: 15 FPS
Max: 20 FPS
Min: 12 FPS
It was barely playable, without even looking at an FPS counter you could see it was terribly sluggish.
1080p, On Medium with 4xMSAA:
Average: 62 FPS
Max: 83 FPS
Min: 43 FPS
720p, On Medium with 4xMSAA:
Average: 61 FPS
Max: 84 FPS
Min: 43 FPS
720p, On Medium with 2xMSAA:
Average: 63 FPS
Max: 90 FPS
Min: 44 FPS
This should give you an idea of the power needed. The Nvidia 970 performs fine in all cases, and a rather old Nvidia 560ti paired with an AMD processor can work with Medium settings, not a bad port really.
I am looking forward to seeing Samsai's performance report on his AMD 370. It will certainly be interesting to see his results, as he now mainly uses the open source driver.
Thoughts
If you played DiRT Showdown, be prepared to unlearn it. GRID Autosport is a very different beast, and it won't let you just power around corners like you can in DiRT. It took me quite a while to actually get to grips with how different a racer this game is.
I actually own the original GRID, and I really quite liked it and missed the experience quite a lot now being a full Linux gamer. It's another reason why I am so very happy it's here.
The game is nothing close to as arcade as DiRT Showdown is, and while GRID Autosport isn't exactly a full simulator it's a lot closer than we have ever been to having one before.
What I really like about the game, is the ability to choose teams for each event. Each team will give you different targets, which will enable you to get varying levels of experience in each racing category. I find I become more immersed in the racing world having these targets, and I think it's a really great thing to have other than just trying to always be number one.
The main thing about the game is careful braking, this is what I've found to be the hardest thing to get to grips with, especially as I don't drive in "real life". Not only that, but each racing category has a completely different set of cars and they handle differently. Getting to grips with that will take quite some time.
I have to say, that on Medium difficulty settings I am finding the AI drivers to be quite good. I actually struggled for quite a while to get even close to first place, and I still struggle at times now. This is a reason why I am liking it, as it's actually a little challenging to keep me interested in playing more and getting better at it.
One bit of wisdom I will impart on you is this: practice. Knowing the racecourse is obviously going to give you an edge when you come to the actual race. Each race gives you the option to practice too, so just do it.
One game mode I am having particular difficulty with is the Endurance mode, where you have a countdown timer to race as long as you can. The added difficulty here is keeping your tyres in check, you only have one set and they can wear down pretty quickly. These events genuinely tire me out, and I'm not sure I enjoy them all that much. It's a weird event too, as you have no form of pit-stop to change tyres, so it's one set or you're out. I do enjoy it though, as seeing an AI car speed around a corner a little bit too hard and spin-out, that's just incredible to see, but frustrating if you're too close—smash, you're now driving with a half broken car.
Graphics wise, it's not too bad. It's not the best looking racer I've ever played, but it's certainly not the worst. There are some areas it becomes silly, like under your bonnet. If, like me, you crash a fair bit you will get to see the engine, and it's horribly low res compared to the rest of the game.
At night the game does look fantastic though, and I think night races are probably my favourite graphics wise.
The sound effects are outstanding, but I very much expected this from such a big name racing title. The cars all sound very real and meaty. I feel like I'm actually there if I turn my speakers up a bit and the atmosphere is fantastic due to this.
The only thing I have been unable to test currently is the online modes, but I will be giving them a blast shortly. If anyone wants to join in feel free as it will probably be on a livestream.
What I don't like
You can't just quit a race/event, and come back to it. If you have to go out, or go do something for a while you either have to finish the race, leave your PC on, or face an instant loss. I get this won't be an issue for a lot of people, but imagine if you get a bug, or your PC is screwing up and you need to quit. You can't just start that race again, you lose. You can at least quit the current season, and start completely over, or go with a different discipline, but for me it's slightly annoying.
One of the cockpit views is so blurry it's actually quite terrible, I quickly switched away from it after I tried it—gross.
The crowd is also noticeably bad, especially when you win a race and see them clapping. Their models are truly terrible.
Final thoughts
: It's smooth, very smooth and I love it. It's about damned time we had a more realistic racer on Linux. It's probably their smoothest port to date for me, and I think a lot of you will feel the same about it. If you're not part of the FPS police, you will enjoy it a lot.
We now have the arcade style racer Showdown, a more realistic and varied racer with Autosport, the only thing missing is a good rally game. Bring it on Feral Interactive, I look forward to seeing what else you can bring us racing wise (on top of your other planned ports of course!).
Check out
GRID Autosport on Steam
.
Some you may have missed, popular articles from the last month: