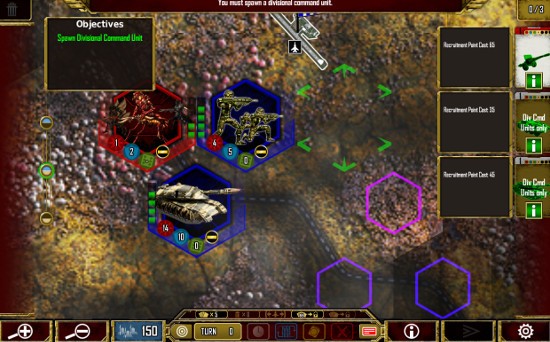 Ground Pounders
is the next game from the developers behind the Sword of the Stars series, and promises some heated turn based action. It's now out of Early Access and is fully available for Linux.
As far as turn based strategy goes it's a good one, but it can be a little overwhelming to get into, so it's a good job that it has a reasonably good tutorial to get you going.
It's not my cup of tea personally as even with the tutorial i still found it a little difficult to get into. For big turn based strategy fans I am sure you will love it.
About
Ground Pounders is a hex-based, turn-based strategy wargame. Inspired by classic strategy games like Panzer General, and steeped in the lore of the Sword of the Stars universe, Ground Pounders offers a new generation of gamers an updated taste of turn-based strategic warfare. Best of all, you can play it cross platform between desktop machine and mobile devices.
Features
- Control one of 3 armies – Human, Tarka, and Hivers
- 80+ units covering land, sea, and air
- Battle across alien worlds on exotic battlefields, including airless moons, lava plains, and meteor-blasted wastelands
- Seize orbital superiority and call down bombardment on your foes
- Build airfields, fortify areas, and repair or destroy bridges
- Improve your unit's experience and abilities over 3 campaigns
- Unlock and collect combat cards for each race.
- Build unique combat card decks and even tune them for specific battles
- Dozens of scenarios to play in skirmish mode or cross-platform multi-player
- Scenario and unit editors will allow players to create and trade their own battles
- Enjoy a SotSdex filled with Lore details on famous units, personalities, battles and weapon systems
Be sure to check it out on
Steam
now, and it's on sale too!