I got emailed a press release for the GTA-inspired open-world game 'Riskers', turns out the developer is open to a Linux version.
Not just GTA-inspired, but it also looks a little Hotline Miami too. If it can combine the best of both, we're onto a winner. Check out the trailer: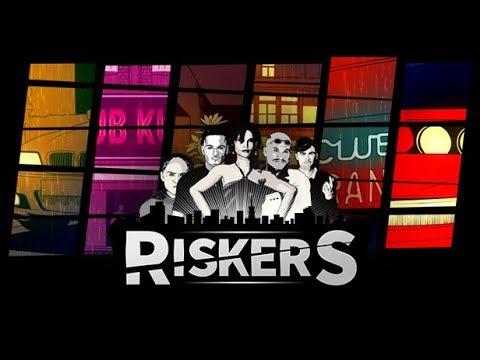 Features
Experience an interactive open world, complete with a day and night cycle.
Explore highly-detailed interior levels.
Play a unique mix of game genres (top-down action, driving, and shooting).
Eliminate enemies with a selection of eight different weapons, or resort to chair-throwing.
Take a break from the main story and complete a variety of side missions.
Immerse yourself in the story through comic book-style cutscenes.
Search for in-game collectibles!
As for Linux support, the developer said:
Riskers will launch for Windows on September 5th*. There is a possibility that it will later be released for Mac and Linux.
*The release was delayed until this month.
Since I think it looks fantastic, I've opened up a Linux support thread on Steam. If you would like to see it on Linux, post in this linked topic and let's see if we show enough requests for the developer.
Update - See what the developer has now said:
Thank you all for your interest, I will make sure to speed things up and prepare porting for the Linux version. I will post an update as soon as any new information is available.
Some you may have missed, popular articles from the last month: