Originally released as part of a Humble Monthly, this retro-inspired platformer is now available for standalone purchase.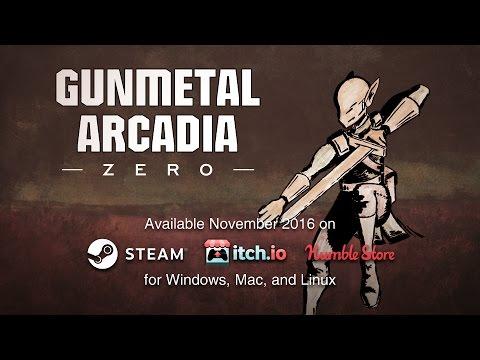 Gunmetal Arcadia Zero is the result of a collaboration between developer J. Kyle Pittman (
Super Win the Game
) and Minor Key Games (
Eldritch
,
Slayer Shock
). This side-scrolling action-adventure game features many of the things that made Super Win the Game interesting, including an authentic chiptune soundtrack (you can listen to the whole thing on
YouTube
) and several visual filters that approximate the CRT-viewing experience. It's a day-1 Linux release, too, which is always a nice touch for those of us who enjoy saving the world on our platform of choice.
The sequel, Gunmetal Arcadia, is still in development and should have some of those ever-popular roguelike elements in addition to the action platformer recipe. It should be out in early 2017.
Official About
Unrest brews in the city of Arcadia, and a monstrous enemy approaches. As the young elf Vireo, you will heed the call of adventure: choose a weapon, choose a side, and rise to be the hero your city needs. Gunmetal Arcadia Zero features classic platformer action and world-class CRT simulation technology that evokes the aesthetics of past generations.
You can pick up Gunmetal Arcadia Zero on the
Humble Store
or on
itch
, the latter of which has a limited-time pay-what-you-want offer for the game. A Steam release should be coming soon once it clears
Greenlight
.
Some you may have missed, popular articles from the last month: