I apparently missed the boat when it came to Guts and Glory [Steam, Official Site], a game a contributor covered here back in 2016. I've now played it and I came away both disturbed and highly amused.
Disclosure: Key provided by the developer.
In Guts and Glory you're taking part in the craziest game show on earth, one that thoroughly tore-up the health and safety rules and replaced them with mines, spikes, turrets and anything they can really think of to try and kill you.
What's hilarious, is the modes of transport you have in this racer. It's very much a comedy game for those of you with a dark sense of humour. You might be on a bike with a child on the back, strapped to a garden chair with a tank of gas hooked up to mini-boosters and so on. Honestly, the booster chair has to be my favourite.
I did a livestream of it tonight because I enjoyed messing with it so much myself, here's a cut of that showing some hilarity: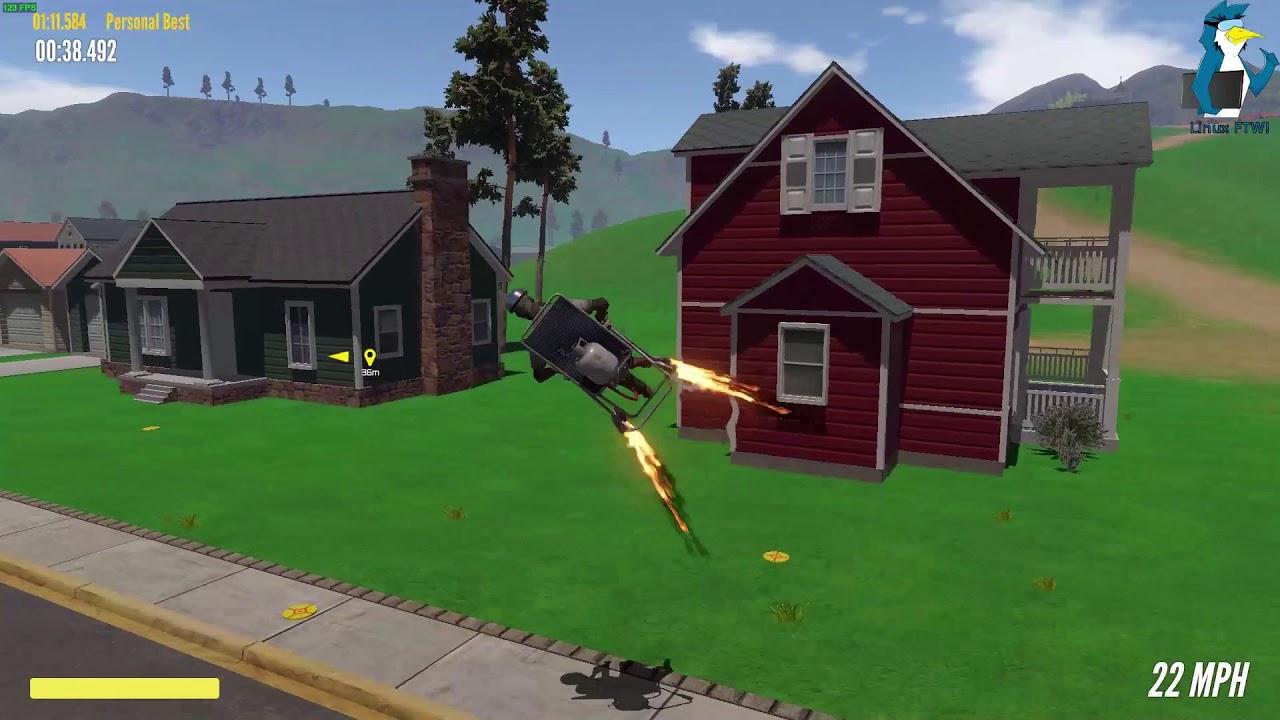 What's great about it, is that it has a built-in level editor with Steam Workshop support. Make your own levels, publish them and play others too.
The developer has put up a rough road-map for what's to come this year and it sounds awesome. It's getting a controls overhaul, so it's not so wonky, plenty of new levels, many more items for the level editor and plenty more which you can read about here.
If you're a bit on the sadistic side, you absolutely need this. What an absolutely joy to play! You can grab Guts and Glory on Steam.
Some you may have missed, popular articles from the last month: