Open world RPGs is something Linux has quite a big lack of, so the steampunk-inspired RPG Gyre: Nova State would be a welcome addition.
Currently on Kickstarter, where the developer is asking for CA$150K, they have quite a way to go with 23 days left and only CA$8K pledged. A shame they haven't had a lot of traction currently, as it does sound like it could be awesome. Here's how they describe it:
Gyre: Nova State is an open world RPG that combines gameplay from Witcher 3, Deus Ex: Mankind Divided and Middle:earth Shadow of War, wrapped in a steampunk-inspired setting.

The world is based on an alternate history beginning in 1848, where over a dozen revolutions across Europe and Asia took a different turn. What followed was widespread, unrestricted technological experimentation. This resulted in scientific discoveries that allowed humans to adopt android form. Mechanized cities commonly referred to as "gyres" sprang forth and became focal points for the new android society.
Check out some gameplay from their Kickstarter video: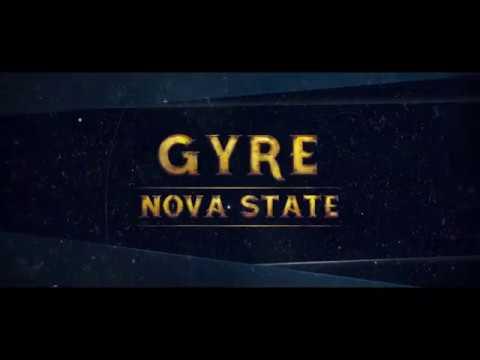 I have to admit, playing as a customizable Android certainly sounds exciting. Love how it looks with the scene (at around 1:07) where you're walking through grass next to some sort of tower, looks quite beautiful. Given what they've shown off, I'm actually a little shocked this isn't funded already.
It will feature a non-linear story that revolves around you and your actions, combat and stealth abilities, an open world larger than The Witcher 3, an NPC system that's apparently more advanced than the Nemesis system found in Shadow of War where NPCs will form factions and a deep crafting system.
Find it on Kickstarter.
Hat tip to Cxpher.
Some you may have missed, popular articles from the last month: