GZDoom [Official Site], the open source id Tech 1 engine that powers mods such as Project Brutality and standalone TCs like WolfenDoom: Blade of Agony or Castlevania: Simon's Destiny, has a new version out with improved support for Mesa drivers on Linux.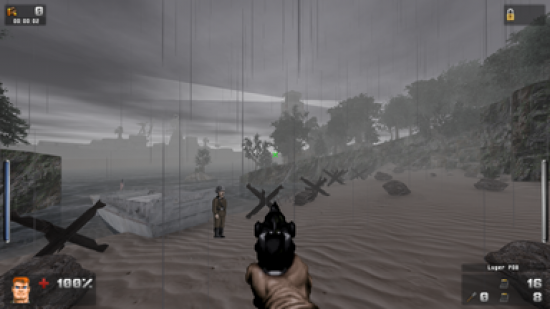 This means that people with AMD or Intel graphics cards should no longer have to use a Mesa OpenGL version workaround in order to avoid severe graphical glitches or take advantage of the newfangled graphics features in GZDoom.
The reason the graphics broke on Mesa drivers in the first place is because players were experiencing a myriad of issues with the new graphical features in GZDoom, so the minimum OpenGL version required to use the new render path was increased to 3.3.
Since GZDoom didn't have OpenGL profile selection code for Linux, players using the Mesa drivers were left in the dark (quite literally in the case of Operation: Paris from WolfenDoom: Blade of Agony), and unfortunately as an NVidia user, I didn't notice these issues and report them until I saw Samsai playing WolfenDoom on the Saturday livestreams (Twitch channel).
This new version of GZDoom also has new timer code, which makes the game smoother. And at last, but not least, this new version of GZDoom has new builtin grenade and ice shard sprites.
Some you may have missed, popular articles from the last month: