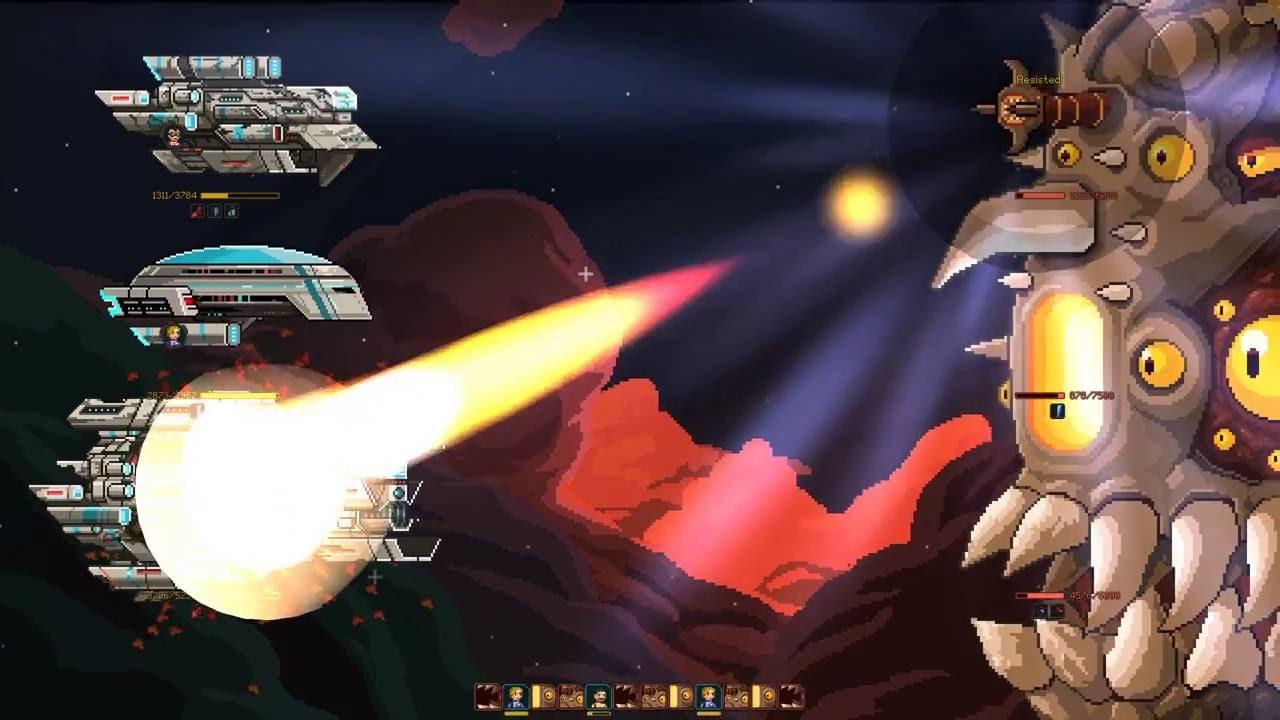 Halcyon 6: Starbase Commander
is a blend of a space strategy game with base building and RPG elements. It recently launched on Linux day-1 so here's some thoughts.
Note: Key provided for me by their PR people.
Halcyon 6: Starbase Commander is a game about survival, you are the only ones left to pick up the pieces of a nearly annihilated federation. You need to build up your fleet, fend off attacks from pirates and deal with the mystery alien invaders coming through portals.
I've seen a fair few people compare it to FTL, but apart from being in space there really isn't much similar between the two games. You certainly shouldn't go into it expecting another FTL. It has elements from a few different games thrown together in one neat little package.
At the start of the game you get to pick between three different officers. Each have their own different set of space and ground attacks, choose wisely! I went for the Science officer as they seemed to have a good mix between healing and hard hitting abilities. You do later get officers from each different set of either Science, Tactical or Engineering.
It takes inspiration from titles like Master of Orion 2, when a leader of a race introduces themselves through the communicator. Felt very familiar and a rather nice touch. It feels quite like a smaller and more story focused version of MOO2 actually.
It also has elements that emulate XCOM 2 with the base building aspect to it, as you clear out ruined rooms to make way for construction. It's very similar in fact, likely heavily inspired by that. They do spice it up a bit though, with some random events like coming across hostile aliens lurking in run down areas which require battling.
Some of the events are quite amusing, I had a guy working in a material multiplier and an event came up where the machine decided to load him into it. I could leave him in it losing him, save him directly or try to multiply him. Can you guess what I tried to do? Well, I of course tried to multiply the man! Sadly a few days later there was an explosion in the building. I lost him, a bunch of nameless other crew and some materials—fuck.
It has a turn-based battle system that seems to be inspired from old JRPGs. You play in a specific order mixed up between both sides, picking attacks or defensive abilities. The ability effects are quite nice, it keeps me happy that it's not all text as it feels a bit like there's some actual action going on. There is no pausing during battle as of course nothing happens until you do something during your turn. So you can walk away to grab a coffee during a battle if you need a break.
You have ground battles too, which play out in the exact same way as space battles. Feels very Star Trek-like with your little pixel style away team with their little Phasers. Cute and cool, really speaks to my nerd self.
The abilities you can use during battle are quite fun, they have different sets of issues they can inflict on enemy ships in space or aliens during ground combat. Other attacks can exploit ships that already have issues attached to them. So a Portal Cannon for example can exploit a ship that has a Hull Breach for extra damage.
The more battles you do the more materials and experience you will gain. Materials are needed for constructing ships, conducting research, building facilities on your space station and so on. The experience side of it is where the RPG aspect comes into play, as your crew will eventually level up and you can unlock new abilities.
Don't do a me! I decided to take on three alien ships with only two of mine. I left with only one broken ship and a dead officer. It was a sad day.
Be careful with entering battles you only think you may win, as retreating will have annoying consequences. You may do less damage as your officer may suddenly think the aliens are
cute
, for one such example.
One of the main problems I can see with the game is the requirement of travelling back and forth between systems to collect resources. It's rather annoying micro-management that's reminiscent of clicker games where you have to manually click each shop or whatever to get your money. I am hoping you can get some automation going later on, but nothing is indicating that in my play through. You can at least build facilities to make some
Onr issue I did note: Completing a major quest gave me a congratulations box with a rewards section inside it, but nothing was in the rewards box. Either the reward bugged-out, or it was an empty
pointless
box. The developer has told me it was intentional, but they are going to give it some rewards in future.
It's a very interesting game, so if you like space sci-fi strategy games and like the sound of some RPG elements thrown in it may be worth a look. I didn't really see any issue with the Linux version specifically.
It does rely quite a bit on RNG, so if that's not your thing you likely won't enjoy it. I have been enjoying it though!
You can find Halcyon 6: Starbase Commander on
Steam
and
GOG
.
Some you may have missed, popular articles from the last month: