The strategy game in space with RPG elements will be getting a massively reworked edition that'll be free for existing owners of the game.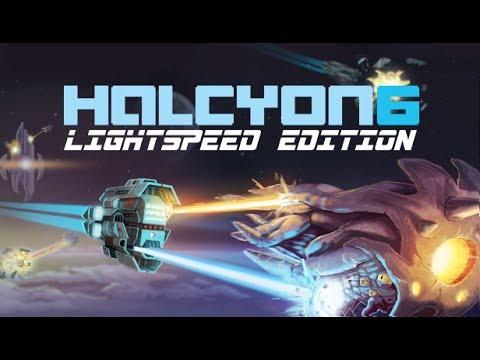 Halcyon 6 [Official Site] has been a success for its developer with over 100k copies sold. It combines quite a few chestnuts such as base building, combat and crew management into a pixelated space adventure. It's influenced by plenty of sci-fi shows and games and players are tasked with exploration and defense of space. Developer Massive Damage have kept on plugging away since launch with updates, quashing bugs and introducing new content for the game. Now, the upcoming Lightspeed Edition will add more content to the game and rework many of its systems.

Here's highlights from the press release of what you can expect:
Streamlined Campaign greatly speeds up progression and tightens the campaign to an action and adventure packed 12 hrs depending on your play style and pace.
Streamlined All Systems for faster progression, including economy, starbase, resources, and officer levelling.
New Officer Progression System with 6 subclasses, 3 Prestige classes, new skill tree, and over 20+ new Prestige/Epic powers.
New Ship Loadout and Config screen will let you customize loadouts (and save them) for your ships just before entering combat.
New Difficulty Mode called Vice Admiral and slightly increased difficulty across the board.
Enhanced Combat includes 25+ new alien faction space combat abilities, more combos for both players and enemies, increased faction weaknesses and resistances, and other balancing tweaks.
New UI Overhaul designed for greater readability and usability. Many quality of life enhancements to all areas of the game, too many to list here.
Liam enjoyed the original release when it came out last year and, by all accounts, the game has gotten better since. It'll be interesting to see how the Lightspeed Edition pans out when it launches on August 10th.
Some you may have missed, popular articles from the last month: