Half-Life 2's
VR mode is now out of beta for Linux, so all of you with your fancy-pants head-gear can get swalled up by Half-Life 2's visuals like you are really there! This update includes Lost Coast, Episode 1, Episode 2, and Half-Life: Source as well.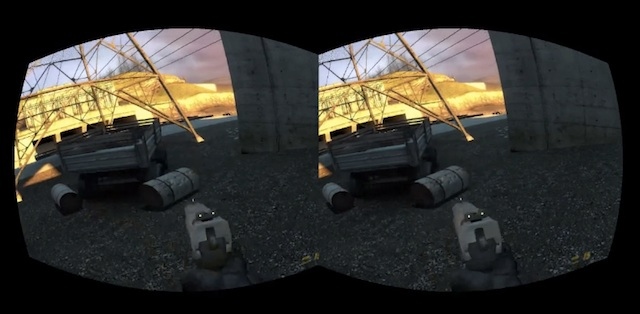 Changelog:
-Improved readability of the UI in VR
-Removed the IPD calibration tool. TF2 will now obey the Oculus configuration file. Use the Oculus calibration tool in your SDK or install and run "OpenVR" under Tools in Steam to calibrate your IPD.
-Added dropdown to enable VR mode in the Video options. Removed the -vr command line option.
-Added the ability to switch in and out of VR mode without quitting the game
-By default VR mode will run full screen. To switch back to a borderless window set the vr_force_windowed convar.
-Added support for VR mode on Linux
-Added VR support to Half-Life: Source
-Fix for an issue some players were seeing for the second train in Route Kanal getting stuck and blocking forward progress.
I still don't "get" VR, someone buy me a headset to change my mind...
Check out
Half-Life 2 on Steam
if you still haven't.
Some you may have missed, popular articles from the last month: