Hand of Fate 2, the excellent mix of action-RPG combat with a board game has another DLC available named A Cold Hearth.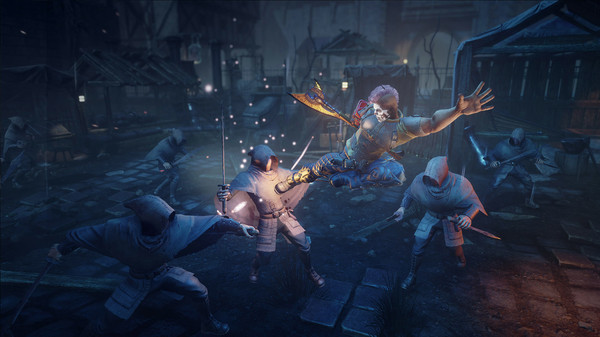 This DLC includes a new companion (the legendary bounty hunter, Cruel Keturah), a new companion quest chain, new utility encounters and new pieces of equipment to unlock.
With a deranged killer at large in the city of Ironpeak, only a veteran hunter with a heart of ice has the mettle required to bring him to justice. But what drives Keturah to pursue her target so doggedly, and to what lengths will she go to get her man?

Ironpeak is famed for its industry, and this adventure will bolster your arsenal with some awesome new firepower. Wield pistols, blunderbusses and enchanted gauntlets into battle, or cut your foes down to size with deadly new bleed weapons.
Sounds like quite an exciting quest chain to go through, going to have to give it a go!
I'm still shocked Hand of Fate 2 hasn't found a bigger audience, it does such a great job of storytelling mixed in with some tough combat (which can be made easier). These small DLC packs extend the game in quite a few ways, together with the content in the main game there's a huge amount to explore.
The Linux version is fantastic too, they did a great job with it.
You can grab Hand of Fate 2 along with various DLC on GOG and Steam.