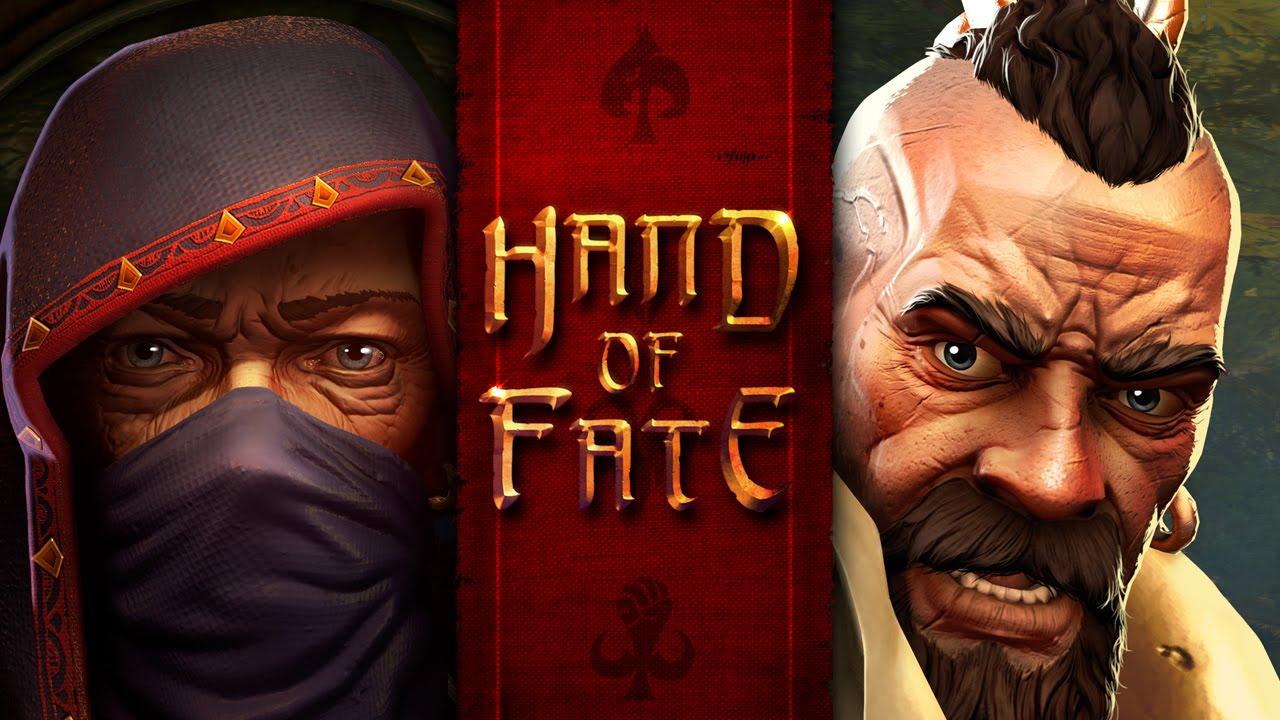 We have covered
Hand of Fate
before, but since release it has gained four major free content updates, so I took it for a spin.
I only ever tried it briefly, and when
Samsai gave it a go
he said it was one of his favourite Early Access games. That's high praise, so I decided to give it a go now it's been out officially for a while and given some new content.
My thoughts
I had never played more than a few minutes of the game before, so I went into it mostly based on Samsai's thoughts and he's usually spot on when it comes to his thoughts on games.
I was very surprised at just how good the graphics are when you're sat at the table drawing cards, the scene is beautifully created. I was just as surprised at how nice the graphics are during the battles as well, and the cards floating down over your character equipping them with whatever cards you hold is a really, really great idea. It's especially nice that they allow you to skip the set-up of the battle with cards flying around and just get into it.
It's one of a select few games that has a tutorial that doesn't actually feel like a tutorial, to the point that I didn't really realise I was doing one until I finished the first section, and then I got the choice to do the story mode, or the endless mode. I really like that! Although, you do need to unlock the endless mode by playing the story mode to beat the fourth boss card.
Performance at 4K is perfect, no sluggishness detected at all, this game joins a select few again here that are able to run well and look good at 4K.
It has everything I like in a game: A bit of random generation, combat that seems not too far from Shadow of Mordor, cards to mix and match (and you unlock more cards on each successful boss battle) and more. It also has a good balance between text you need to read, and decent voice acting for the dealer.
I actually thought the game was quite easy until I went into the third section, I started to actually take some hits. I imagine it gets slightly harder each time, but I still think Hard Mode would be a good fit for me.
For those who have played before, but haven't dived in for a while the new free updates are quite good. They add new encounters, and when you beat them you get new cards out out of it.
Issues
It turns out SSAO and Anti-aliasing are broken for me, as it suddenly makes the battle area really dark. I asked Samsai to test on AMD, and he didn't have the issue so it's possible it's an Nvidia driver bug, or a bug in how the developers are doing it.
It did also completely freeze on me once, so I have sent a log to the developer. Luckily, it looks like it saves each turn on the table screen, so I was pretty happy about that to have only lost one single battle of my time.
Final thoughts:
I have no idea why I waited so long to play this properly, it's simply fantastic. I am genuinely surprised at how great this game is. I liked it so much I forgot to go make breakfast!
I do hope they can find the cause of the issues I had with the graphics options.
About the game
(Official)
Deckbuilding comes to life in Hand of Fate!
An infinitely replayable series of quests - earn new cards, build your deck, then try to defeat it!
Beyond the thirteen gates at the end of the world, the game of life and death is played. Draw your cards, play your hand, and discover your fate. Hand of Fate is a hybrid roguelike/action-RPG/deck builder, in which the player builds a set of cards into a deck, which is then used to deal out the dungeon floors through which they adventure. Upon entering a combat, all of the cards the player has collected fly into their hands as fully modeled 3D assets, and combat begins.
Build your deck, enter the world of Hand of Fate, and prepare to face the Ace of Skulls.
Some you may have missed, popular articles from the last month: