The charming sci-fi platformer was released for Windows in February to very positive reviews from press and customers, and is now finally available for Linux.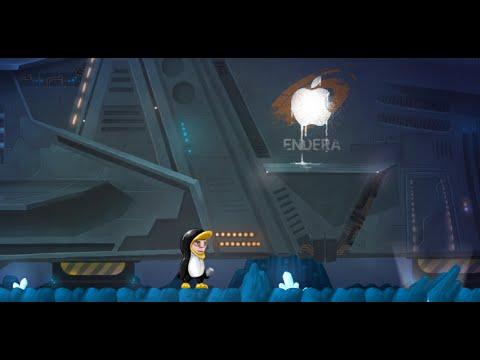 Blackhole
was originally slated for a cross-platform PC release in February, but after hitting some snags, the Linux and Mac versions were delayed. It's developed by Czech developer
FiolaSoft Studio
and is a game I've been awaiting eagerly since I saw it on
Steam Greenlight
last year.
The game hasn't gotten a lot of attention by the gaming press, but the very notable
Destructoid
gave the game a solid 9 of 10 when they reviewed the game in March, commending it for its good writing and brilliant level design:
QuotePacked full of challenges in an endearing package, Blackhole is an excellent 2D platform adventure which succeeds in nearly every aspect of its design. It's polished, visually attractive, and doesn't skimp on variety or difficulty. While the story could be delivered in a more convenient fashion, its writing is of a quality rarely seen in action/puzzle titles, performed skillfully by its actors and accompanied by catchy stage music. In a time when there seems to be a sudden rush of 2D platform titles, Blackhole is a cut above the rest.
According to the
Linux and OS X release announcement on Steam
, Blackhole will soon get a free story upgrade, along with a cross-platform Challenge Vault mode. There's also a DLC package releasing later this week that will be free for owners of the collector's edition of the game.
About the game
(from the
game's website
)
BLACKHOLE is an animated 2D sci-fi platform game that includes elements of logic, breathtaking story and audiovisual processing. A player finds himself inside of a black hole, where he discovers a whole new world!
Become a hero and discover the secrets hidden in a mysterious Entity. The world inside the black hole is awaiting your exploration!
When the crew of a spaceship called Endera is sucked into a black hole, it seems like it is the end. Fortunatelly, the ship crashes on Entity; on an object resembling a planet. After the crash, the first player to wake up is the guy who'd only been making coffee for the rest of the crew until then. He discovers an artificial intelligence of the ship Auriel copied to his PDA. Together, they come up with a plan how to fix their spaceship, save the survivors from the crew and become heroes of the planet Earth by shutting the black hole once and for all.
The game is available for purchase from
Steam
Some you may have missed, popular articles from the last month: