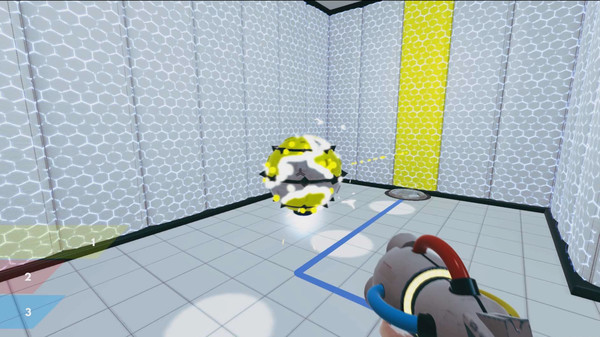 The developer of
ChromaGun
sent in a copy of the game for me to test out and while I found the idea rather cool, shooting paint around to solve puzzles it does have major issues on Linux.
I tried the game on last weeks livestream and while it was quite interesting to play, it repeatedly crashed to the desktop in a short amount of time. I waited a week after emailing the developer these issues to post this up, but after no reply sadly this is just how the game is.
One to avoid right now due to how badly unstable it is folks. Hopefully sometime the developer will email me back, or patch it.
About the game
Welcome to ChromaTec's test lab! You're here to test our newest, state-of-the-art military-grade color-technology: The ChromaGun (patent pending)! Use it to try and solve our meticulously designed test chambers. The basic principle is as easy as applying it is complex: Exit the chambers via the exit doors. But be weary of the WorkerDroids in charge of maintaining the chambers. They're not exactly what you and I would call "human friendly".
Use the ChromaGun to colorize walls and WorkerDroids to progress in the chambers. WorkerDroids are attracted to walls of the same color. Using that mechanic, try to reach the exit door of each chamber. Some doors are more complicated to use than others: They can only be opened using door triggers and only stay open as long as the triggers are occupied.
Some you may have missed, popular articles from the last month: