BatMUD [Official Site], a text-based multiplayer game that's been around in some form since 1990 is still alive and works well on Linux.
For the younger people reading: MUD usually stands for "Multi-User Dungeon", an online and usually text-based game that has elements of roguelikes, RPGs and many others. They're old, really old.
The real problem with the game, is that it needs a large amount of patience and concentration with the high learning curve. Since a lot of it involves heavy reading, it's not for the easily bored. If you're the type to enjoy a good long book, as well as a good gaming session, BatMUD might be a really good fit, since a lot of it is down to your own imagination.
Here's an example of the type of experience you can expect: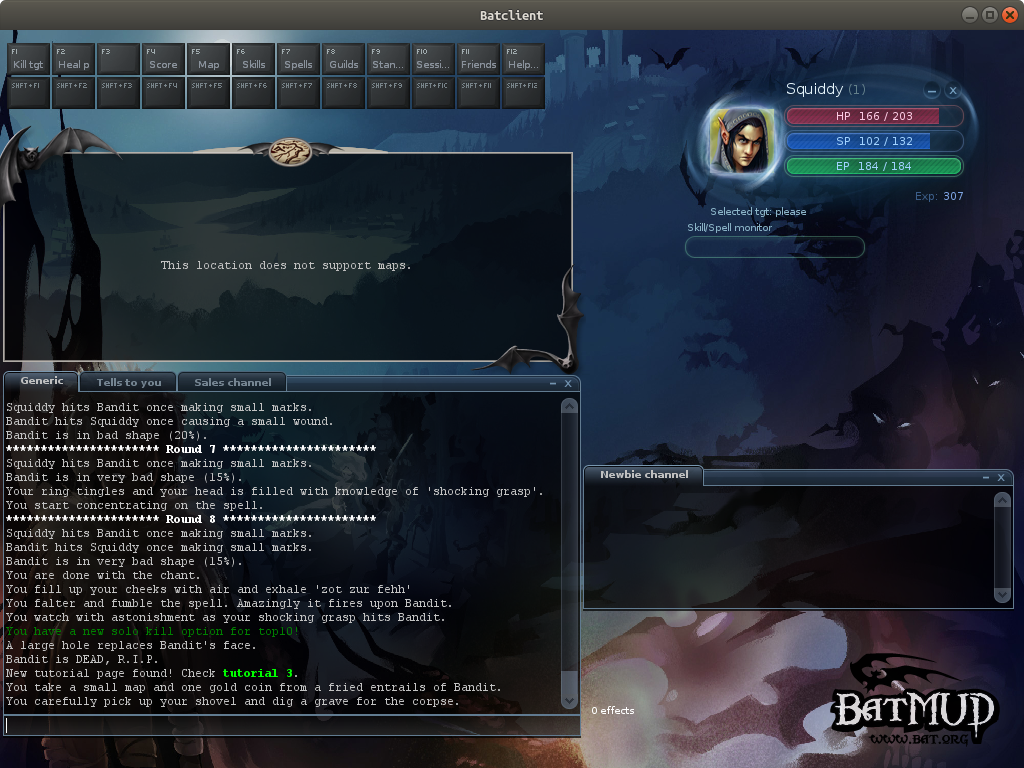 As you can see, there's very little in the way of graphics. The majority of your interactions are done by typing commands and then reading, typing another command and reading some more.
For me personally, I much prefer something visual over a book, so it's not a personal choice for spending my free time. However, I'm sure some of you will be pleased to know BatMUD is very much alive and working well on Linux. A nice bit of gaming history.
The developer actually reached out to me a little while back about it, as they are planning to eventually get the game on Steam and need a little boost. They don't seem to have an exact date for when the release will be on Steam, so sometime "soon".
The game can be played using their own client, but you can also connect using things like Mudlet, TinyFugue and I'm sure there's others. Using Mudlet might be a good idea, since it seems their official Java-based client expires every so often forcing you to re-download.
Some you may have missed, popular articles from the last month: