The World War 2 grand strategy game has gotten a small expansion focusing on the minor powers of Central Europe. As is customary with DLC releases, Paradox have also updated the game with a lot of free goodies too.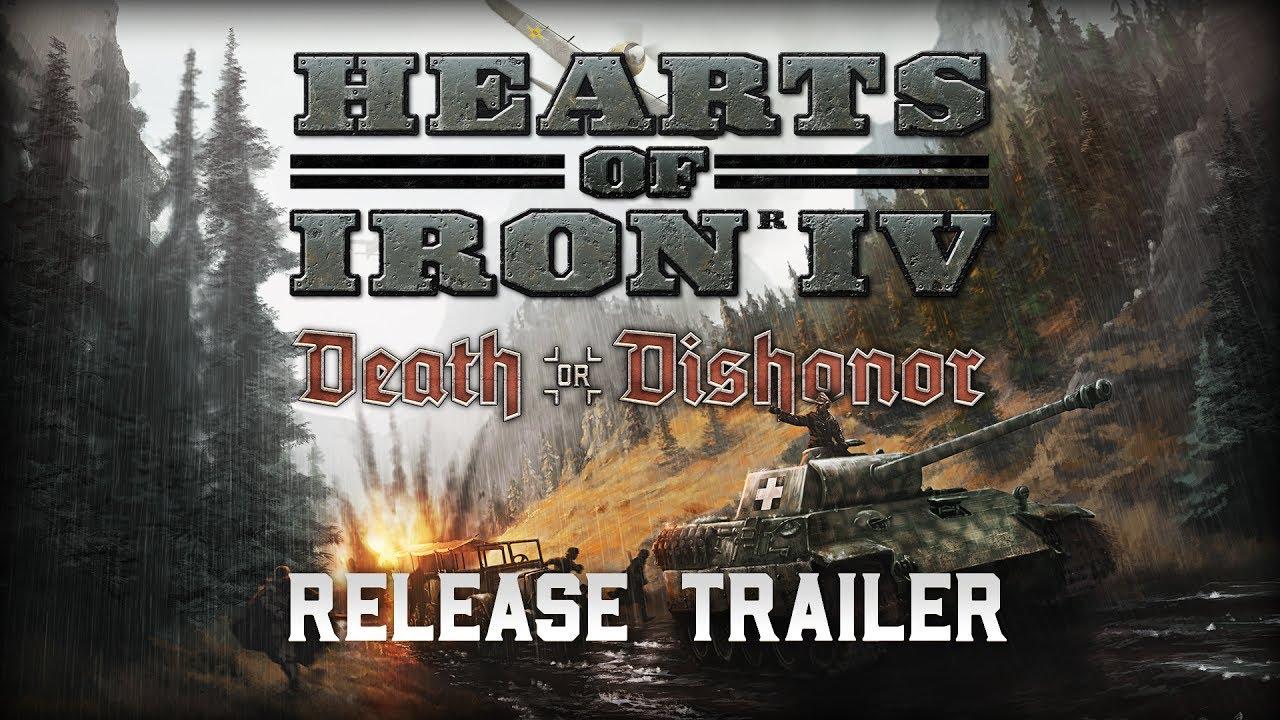 Hearts of Iron IV [
Official Site
] allows players to fight the good fight as any nation that existed in the 1930s, potentially altering the course of the Second World War and history. The latest DLC, Death or Dishonor, is what Paradox Development Studios is calling a "Country Pack". It is focused around the nations of Hungary, Romania, Czechoslovakia and Yugoslavia and gives each fun toys to play with including new focus trees, events and graphics. Being able to choose between the difficult options these nations had to pick between in order to survive is the central premise.
Besides the cosmetic things like music, voiceovers and art, Death or Dishonor also introduces new mechanics. Licensing equipment to other nations and the ability to convert older equipment like outdated tanks into self-propelled models ought to provide much more flexibility to would-be world conquerors. Fascist nations also get special rules for subjects, somewhat distinct from what Commonwealth countries got in the previous Together for Victory DLC.
The game has been updated to version 1.4, nicknamed "Oak". This patch brings loads of changes for players including a completely revamped system for ordering around airplanes. The tedious checking of air ranges and giving out orders has been made easier to handle from the looks of it and things like radar play a clearer role now. Features like impassable terrain have also made theier way in, helping potentially the war in North Africa and in other places from being quite so chaotic. There's
plenty more changes
in the patch as well besides the usual balance and spit and polish sort of things that are well worth checking out.
I'll probably play my first game as Yugoslavia, raising hell in the Balkans. Any other armchair generals planning something similar?
Some you may have missed, popular articles from the last month: