The still-in-development DLC to the WW2 grand strategy game has gotten a name, trailer and its theme has been revealed. Expect new ways to command your armies as well as new possibilities for several nations.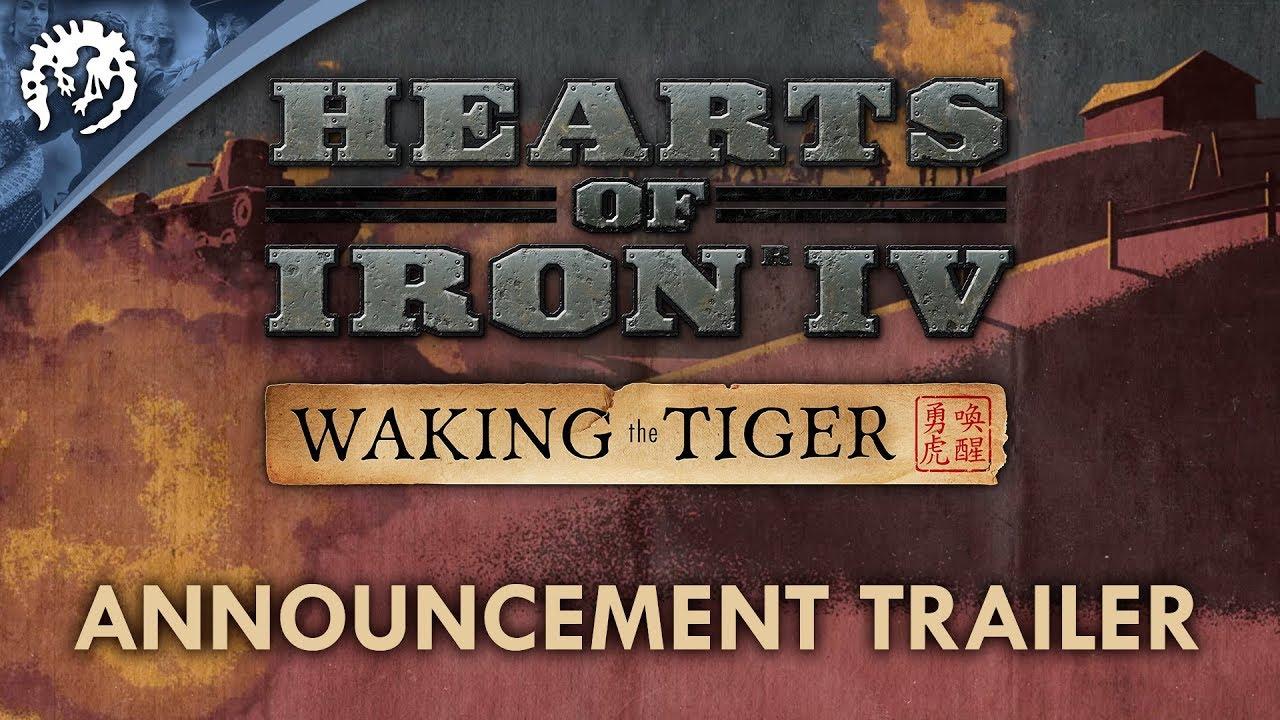 Hearts of Iron IV [Official Site] is Paradox Development Studios' latest grand strategy take on the Second World War. You can choose to play as any nation in that time period and try to change or relive history as you like, not only commanding armies but also dealing with industry and production.
The upcoming expansion, Waking the Tiger, will be adding a little bit of everything to a lot of countries. As you could probably tell from the announcement trailer, the Chinese theater is being shown off prominently but Germany is also getting a focus tree rework. More military command features, missions and decisions are also being added to every country.
Official Features:
Chinese National Focuses: Divided and under threat, China has great reserves of manpower and diplomatic flexibility
Chain of Command: Unite your armies under a field marshal who can take advantage of the many skills of the generals under his direction.
Decisions and Missions: Historical decisions and national missions give your new places to spend Political Power, as you deal with domestic politics or start special projects.
General Traits and Abilities: Generals' traits can now unlock powerful Command Power abilities, allowing great flexibility and creativity.
Updated Japanese Focus Tree: More attention to the Asian campaign and alternate history paths, including restoring Civilian Government or allying with the feared Soviets.
Updated German Focus Tree: New possible histories for the German Reich, including the chance to replace Hitler with the exiled Kaiser, or lead a democratic Germany against Stalin.
Acclimatization: Over time, troops will learn how to survive in the desert or harsh winters, giving these veterans an edge on the battlefield.
And More: Capturing battlefield equipment, new music and sounds and a revitalized air war system that has room for Volunteer air wings.
Many quality of life improvements will also be incoming in the patch they're brewing up to release alongside the expansion. Things like easier production line management with drag and drop capabilities and attaching air units directly to an army are among some of things developers plan to add for everyone. There's no patch notes or free feature list yet, but you can look through the various developer diaries to get a rough idea of what to expect.
It should also be mentioned that, coincidentally enough, Hearts of Iron IV was recently pulled from sale on Steam in China due to failing to comply with local laws. PDS is working to get the game back on but, if I had to speculate, it'd have something to do with how China is presented as split into various warlord states at the beginning of the game and local authorities taking a differing view of history. At least that was the case many years ago with earlier entries in the series. Whether it'll be solved by selling a censored version like they already do in Germany (sans images of prominent Nazis and the like) to comply with these laws remains to be seen.
Waking the Tiger doesn't yet have a release date but, judging from previous DLC announcements, I'd say it's possible to expect to be fighting a better land war in Asia before the end of the year. You can also preorder the DLC from Paradox's webshop if, for some reason, you've got money burning a hole in your pocket.