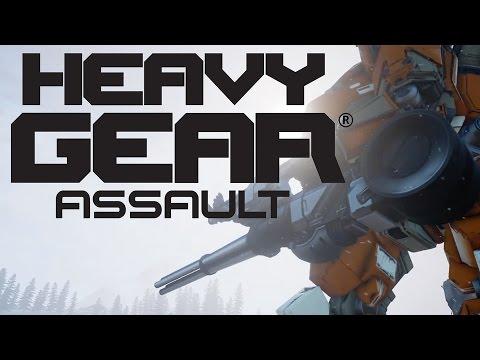 The Steam release of Heavy Gear Assault [Steam, Official Site] has been delayed by Valve. It seems Valve have been so busy the game is currently stuck waiting to be approved.

Heavy Gear Assault is not to be confused with earlier Heavy Gear titles, as it's quite a different beast. It is powered by Unreal Engine 4 and already has some impressive looking graphics.

The developers have posted this update about the situation:
QuoteStompy Bot Productions was set to release Heavy Gear Assault on Steam Early Access December 15th, 2016. What happened? Well, we believe Valve is overwhelmed with the upcoming Winter Sale and other happenings over there and as a result they were unable to give us final approval in time for our launch date despite us giving Steam 7 days for approval. As an end result we are stuck in Steam purgatory and we're not happy about it! On December 15th, 2016 @4pm PST we released Steam keys to our early backers and alpha testers so they could play our game. Today we've decided to release a batch of our free Steam key giveaway for our splash page newsletter subscribers ahead of schedule. We don't know what's up at Valve but we will be sure to post an update as soon as we hear from them. #SteamDevPurgatory
Hopefully they won't be waiting too much longer.

I can confirm (as I have a key) that the game does run on Linux and will be supported when it's released into Early Access. That's whenever Valve decide to hit that approval button.
Some you may have missed, popular articles from the last month: