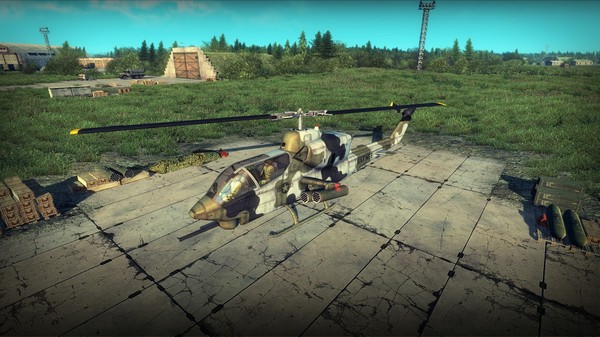 Heliborne [Steam], a surprisingly good Helicopter combat game has recently had a big revamp involving the flight and combat models.
The developers claim the Helicopters now feel more realistic and different to each other, with their improved flight model. So you now need to learn how to handle each of them, instead of them all being the same.
On top of that, the new damage model sounds pretty interesting. You no longer have a plain damage counter. Instead, there's now five critical modules that have various effects when damaged. A tail boom being critically damaged can make you spin out of control, for example.
To prevent you getting lost, pressing TAB will now bring up a tactical map with much more information than the small mini-map.
There's a lot of smaller changes too, like landing being simpler and easier, but a rough landing can result in damage. You can read the full changelog here.
I like the game, but I think they badly need to overhaul their UI. It's messy, confusing and not very inviting for new players to the game. I imagine that's part of the reason why not too many people actually play it.
Some you may have missed, popular articles from the last month: