The developer of Hell Warders [Steam, Official Site], a mixture of action and tower defense has said that the game should be on Linux in future.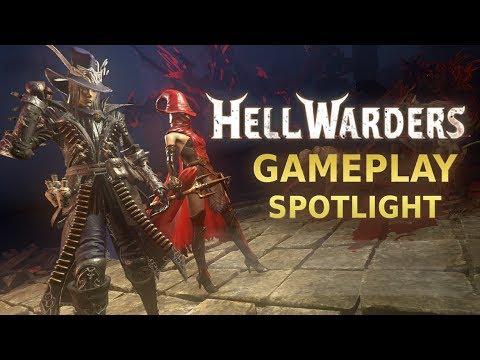 In their roadmap forum post, a user asked about Linux support and they said this:
Thank you hateball for the comment, currently we do not have an ETA on Linux, but I am sure it will be supported when Hell Warders get to full launch.
So while it's not coming soon, it's good to see that it's firmly in their minds as it does actually look really quite good.
About the game:
Hell Warders is part of a new sub-genre known as "action-defense." You and your friends are tasked with defending the Nexus from unrelenting demon assaults. Play as Ash the Ember Knight, cannon-wielding specialist Dead Eye the Tainted or crafty hero explosives specialist Samson III in teams of four to scout for power-ups and create an effective (and deadly) defensive perimeter. Fight alone or alongside soldiers with distinct abilities to withstand the might of the demon horde across a number of thematic maps – each with its unique environmental twist. Set up archers, catapults, and mages – and carefully choose where to place them for maximum defensive cover. However, defending only goes so far: The demon army waits for no man and will ruthlessly attack from all angles! Vanquish demons with powerful weapons, unmatched hero skills, and giant gargoyles!
Looks like another title to put on the watch list. I love when games take certain genres and blend them together, with the co-op support this could be a lot of fun to play with friends.
Thanks for the tip crt0mega!
Some you may have missed, popular articles from the last month: