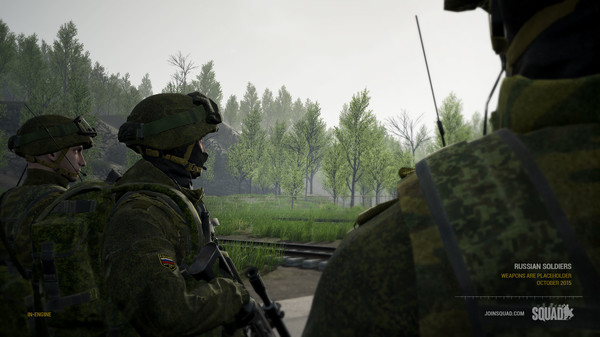 A developer of
Squad
mentioned again that they want to do a Linux version, but it's not a priority. The developer asked people to comment on his reddit post in they want Linux support.
It's a useful way to see if there's any number of people who want it, so let's get to it shall we? Realistic FPS games are something Linux very badly lacks.
QuoteWe are currently not building Linux versions but many of us would like to support it. The main problem right now is that we have builds for Linux but some things are not supported like the VoIP system and also dump file generation plus whatever other issues are yet to be found. So it is at a very low priority right now, but we'll see how many others want us to support it. They might as well post here...
Head
here to read the post and comment
.
About the game
(Official)
Squad is a 50 vs 50 multiplayer first-person shooter that aims to capture combat realism through communication and teamplay, emphasizing both strong squad cohesion mechanics as well as larger scale coordination, tactics and planning. It features large open maps, vehicle-based combined arms gameplay, and player-constructed bases to create a heart-thumping, visceral gaming experience which mixes organized tactical multi-squad planning with split second decision-making in real-world scale firefights.
Some you may have missed, popular articles from the last month: