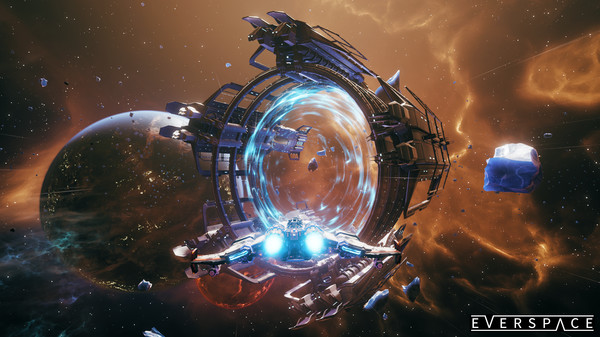 EVERSPACE [
Steam
] is still coming to Linux, but sadly it's taking a lot longer than anyone had hoped. They've been working through the issues and have given an update.
It was originally due to be on Linux around September of last year, but they ran into major problems with shaders. They then ran into issues with mouse movement, fullscreen not working correctly etc. They've had driver bugs, problems with Unreal Engine itself and so on. You can see a little timeline by using our
article search
to see.
Here's the latest they've said on
Steam
:
QuoteThanks a lot for your interest and your patience.
We are still on it. There is progress and some of the major issues are solved and we have a working development version again. Other problems still have to be solved. In the first place we currently have to deal with some remaining graphics issues like screen flickering and missing post effects, which are probably related to broken custom stencil buffers. When these issues are fixed, there also is some more exhaustive testing required, than we did so far.
Of course we are in good contact with the folks at Epic and they really do a great job in supporting us and sharing their expertise on the engine.
I really appreciate how open they are about what's happening. It's interesting to note that Epic themselves have been giving them some help on this.
I really hope we see it on Linux before the end of the year, it looks amazing.
Some you may have missed, popular articles from the last month: