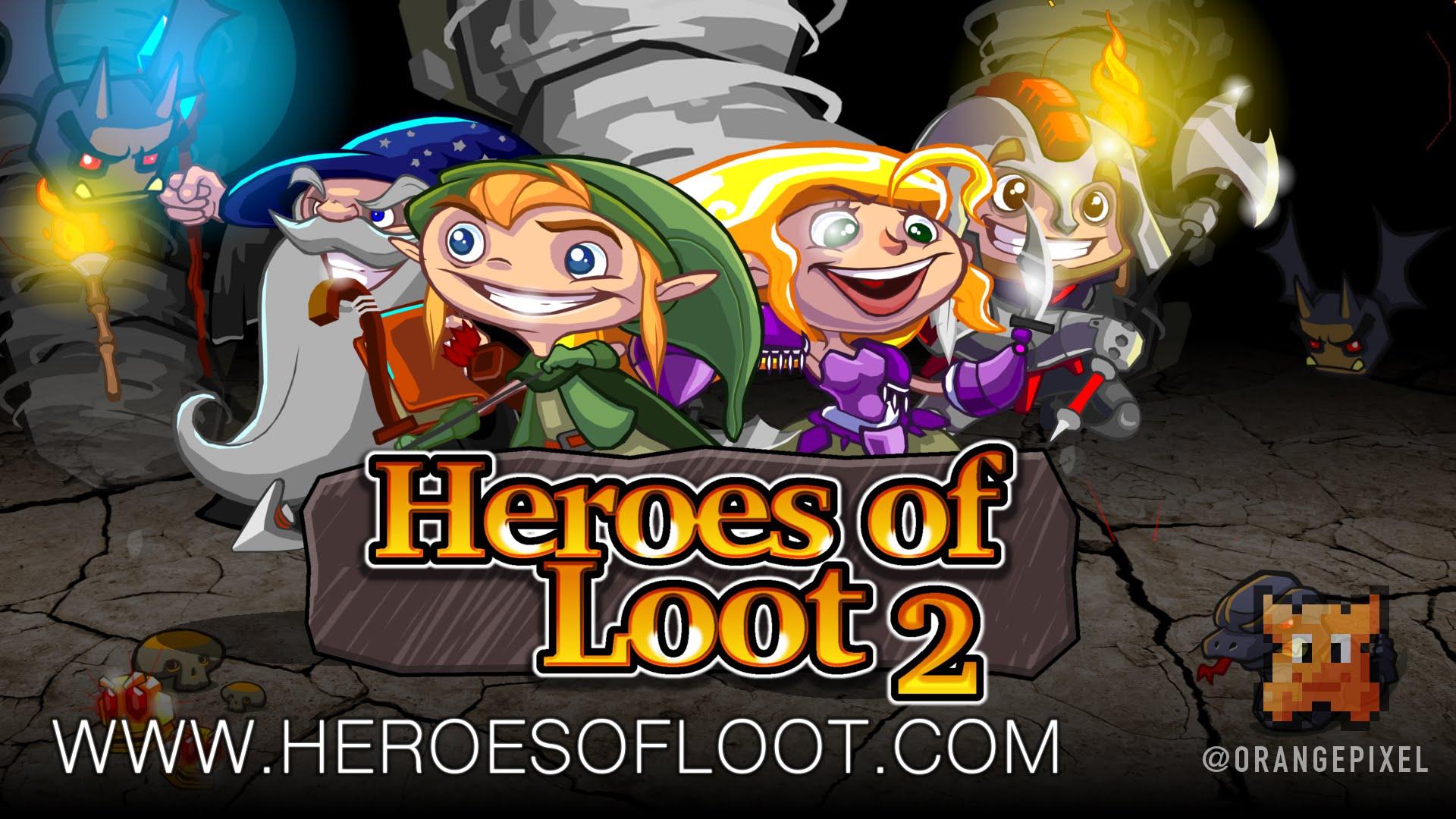 I'm going to be honest, I was not a fan of the original Heroes of Loot as I foundnd it too repetitive, bland and easy.
Heroes of Loot 2
thankfully has improved pretty much everything.
Note
: Key provided by developer.
I still find the game to be strangely easy. I can literally hold down the attack button and steamroll over almost everything. That I think is the real problem with this game, the enemy health is too low, or your attacks are just too damn powerful. As long as you don't rush ahead constantly it's quite easy to sit back and fire arrows into rooms and finish off anything that closes in with arrows or magic (depending on character picks).
It has the usual comedy cut-scenes featuring the wonderful Orangepixel humour, which I actually really like. When it introduces you to arena rooms and only one can enter, a bunch of other heroes back away leaving one behind. It's the little things, but it's nice.
My first run managed to go to dungeon 21, but I only died because I started not paying attention and just ran over traps to move even quicker. If I wasn't doing that I would have lasted even longer with ease.
Apart from that, the game is an improvement in all areas over the predecessor. The dungeons are far more alive with more traps, more things to smash and they just generally have more going on.
The enemy variation is much improved this time around too, they seem to have a wider array of different attacks and are just generally more interesting.
Having more than one character with you, allowing you to switch between them is a really great idea too and works really nicely. You can switch up your play style quite easily then for the different enemies.
It has a survival mode, which is locked until you are a "level 5 player". After playing an hour I was only half way to being a level 2 player, so I won't be getting to try that game mode out any time soon.
About the game
In Heroes of Loot 2 you control two characters at once, a ranged character and a melee character. Switching between the characters is as simple as switching between weapons. Besides the difference in range, the characters all have their advantages and disadvantages. These range between difference in speed, power for using magic spells, or amount of damage they can handle. Pick your characters based on your preferred game-style!
Overall, I think this is a pretty damn nice dungeon crawler, but it could seriously do with some difficulty options to keep my interest for much longer. I'm also not a fan of other game modes being locked behind play-time barriers.