Something I had been meaning to check out for a while is how to easily record videos of games, but have my microphone and the game audio in two different tracks. It turns out, it's actually quite easy.
First of all, you need to go into
OBS Studio
settings, click Output and then set the output mode to Advanced. When there, select "Recording" and tick 1 & 2 (or however many tracks you need) next to "Audio Track" like so: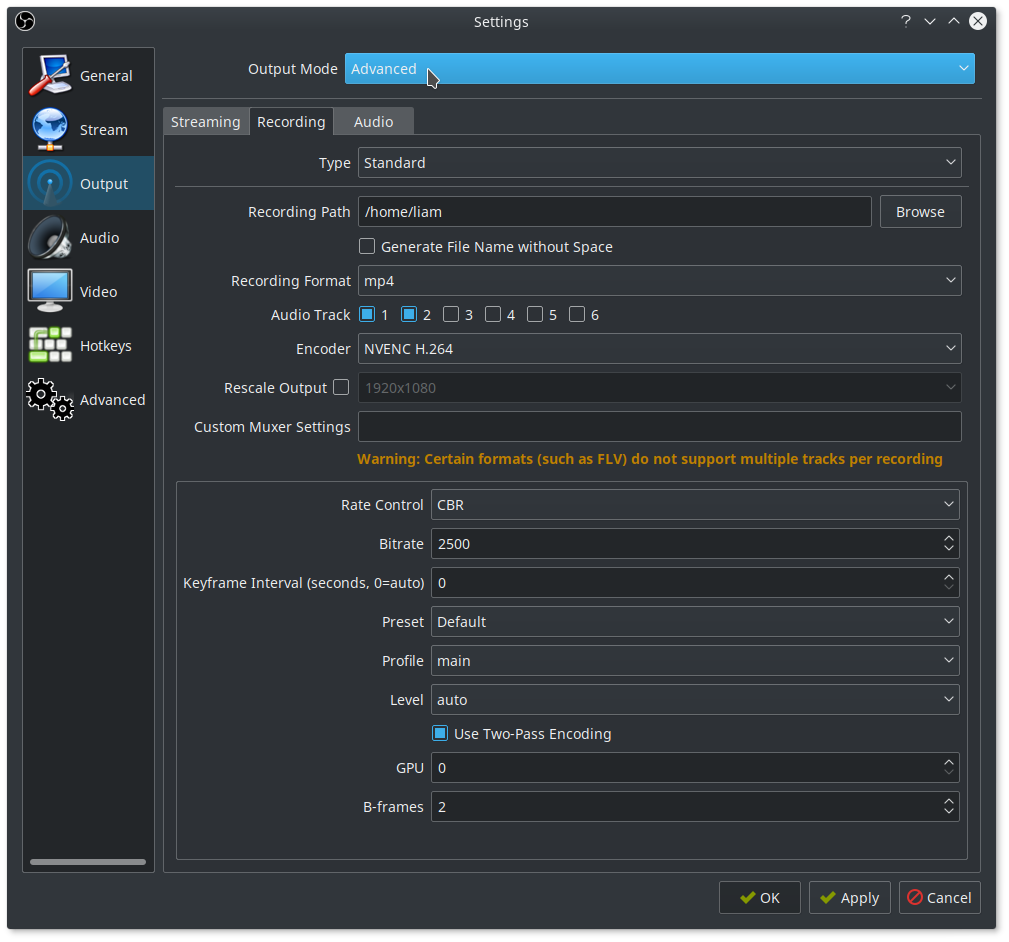 Next, you will need to go back to the main OBS Studio screen and hit the little cog next to "Mixer" is noted here:

Once there, you can then assign what audio devices go to what tracks:

And that's it, you can record away. Sadly though, OBS Studio doesn't store audio files separately to the video as it's all mixed together, so you will still need to split the audio tracks from the recording. This is also super simple to do with the program "Avidemux" (available in most repositories).
Inside Avidemux, you just need to load the video file, then select the Audio menu from the top of the application and pick which track you want to export:

Once you have selected it, just select Save from the Audio menu at the top and then you have your audio track nicely separated.
Why is any of this useful? Well, you might want to edit what you actually say after the recording is done (audio levels, coughing, sneezing or whatever). You might also want to lower the game audio in the sections where you talk and so on.
There's many reasons why you may want to do this. For me personally, I don't like recording myself after I've played a game. I prefer to record myself while I play it to throw out thoughts as they come to me. Recording them together at exactly the same time means I don't have to mess about with matching up my microphone audio to the correct spots in the gameplay. It just makes things simpler!
There's ways to do this in the command line too of course, but this is the simplest solution for me personally and this is not meant as a command line tutorial. I say this, as there will likely be the inevitable "but but you can just do these commands!" in the comments. However, if you have a handy command line snippet that will rip all audio tracks from a video, be sure you do share it in the comments!
At the very least, I hope some people find this useful.
Some you may have missed, popular articles from the last month: