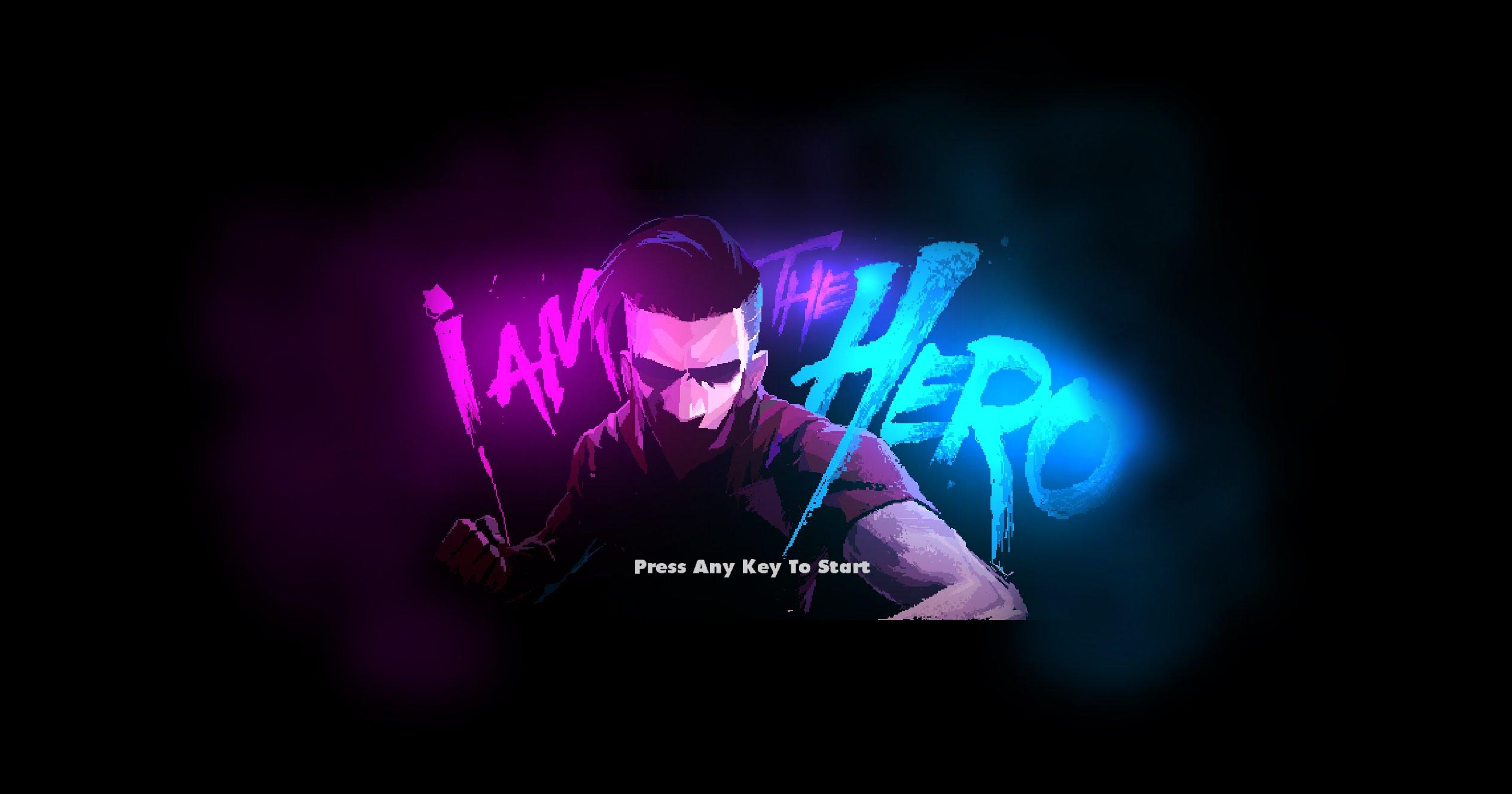 I Am The Hero [
Steam
,
Official Site
] is an indie beat 'em up that I've actually been having quite a bit of fun with and I think you should check it out.
You play as a rather laid-back hero who has been around for a long time, the initial intro shows you as some sort of legend who has fought numerous enemies across the ages. He's so laid-back that when he's not doing anything he just stands around with his hands in his pockets. It's described as a love letter to retro beat 'em ups and I can certainly see that.
I Am The Hero is one of those games that I went in expecting nothing, but playing the game has been a pleasure. Graphically, it's damn impressive. It has a smoothed-out pixel art style with some great lighting applied to it. The background scenes are beautiful and sometimes gory too, with dead characters and blood littering the place. I'm pretty sure I saw a dead Luigi from Mario too.
Gameplay wise, it's your standard beat 'em up with combination attacks, kicking, punching and so on, but the enemies are hilarious. Instead of shooting you, their guns are something out of a comedy show with a small punchbag flopping out the end. The enemies face is priceless each time it happens and it is pretty amusing to play. The way the enemies bounce around the screen when you hit them hard enough is also pretty funny.
As you progress, you can unlock extra characters to switch to during battles, or learn new special moves. A cool feature, and amusing to be able to play as the punchbag-gun wielding idiots in suits.
It does have two issues with gamepad support on Linux: the first being that dodge doesn't seem to work and prompts tell you to hit X to continue, but it's actually A. Someone else reported they also cannot dodge using their Xbox gamepad, so it looks like it's part of a wider issue with gamepad support on Linux.
The translation is also a little fuzzy in places, but not too annoying.
Once they polish up Linux gamepad support, any beat 'em up fan should seriously check it out. A surprisingly good release from Crazyant, who looking at it usually do mobile games. Looking forward to seeing more PC games from them in future if they are this good.
Some you may have missed, popular articles from the last month: