I finally picked up The Binding of Isaac: Rebirth [
Steam
,
Humble Store
] after never really being bothered by it thinking it wasn't anything special. I was wrong, so very wrong.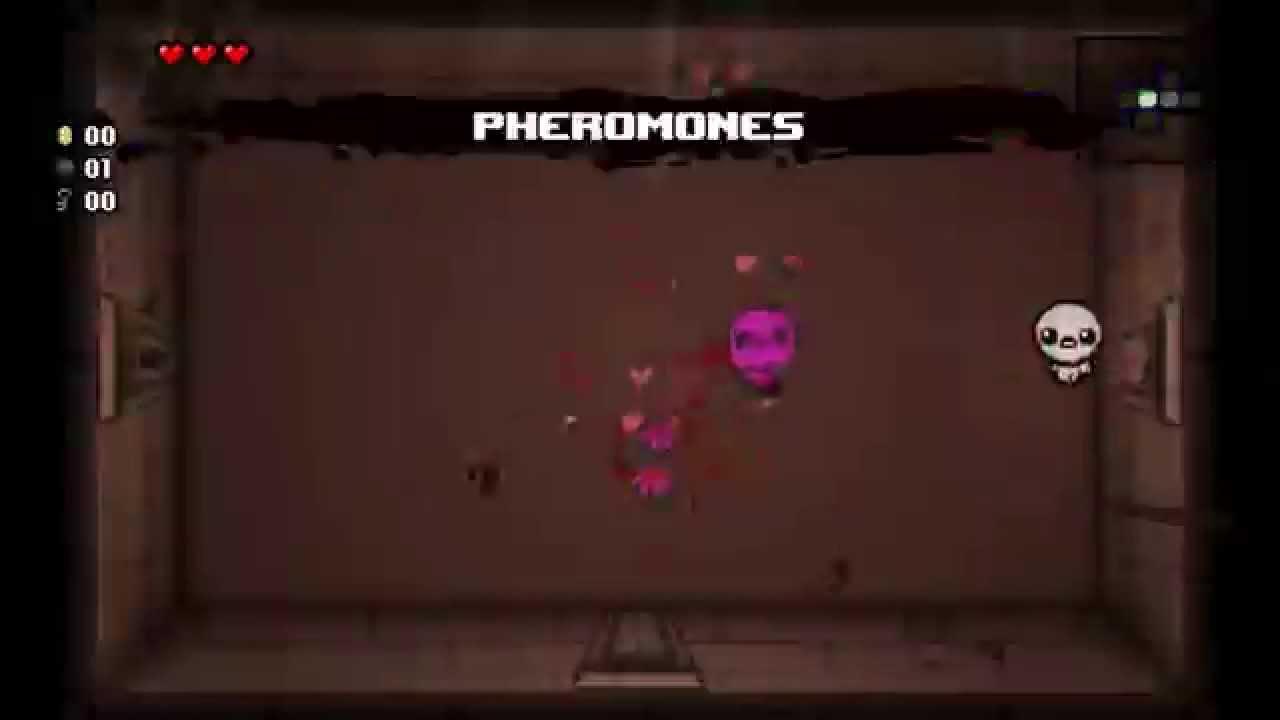 It's quite a disturbing game really! A young child forced to jump into a basement full of horrors, because his idiot mother wanted to please god. That's not the most disturbing part, just what are all these monsters and all this poop doing down here? Are they all mutated siblings of yours? It certainly seem that way.
For those that don't know, or like me, never bothered to look into it. It feels a bit like a twin stick shooter wrapped in a rogue-like. You go through many different rooms finding new upgrades, new enemies and dealing with bosses. It's an unforgiving game of course, with you never knowing what you're going to find in the next room. It could help you, it could eat you alive.
I picked up something that turned my tears into poison, later I picked up something that made me cry even more and so I fired faster.
The game is absolutely rammed full of content with 450+ items, 2 player co-op with over 100 co-op characters, lots of different enemy types and so much more.
The items you find through those golden doors are great. They adjust your appearance and give you superhuman abilities. Just be careful, you might turn into a Cyclops who throws massive slow tears at enemies. You might also throw tears that make enemies explode into a friendly spider, who knows what you will find!

The bosses are hilarious too, like the whistling poop that has little poop babies and it's annoying as hell when it slides around at you. The boss battles can be punishingly difficult that's for sure! You know what's even more punishing? Having half a heart of health left with the only door you can go through being a spike door—bollocks.
Even the normal enemies can be difficult, as there's quite a number of them you need to learn their patterns, but even then it can be difficult to overcome since the game can end up throwing multiple types of enemies in each room. You might be avoiding some sort of mosquito firing if you, while dodging flies and spiders and so on.
The game isn't overly long by itself, but it's the replay value you get out of it. As you unlock more and more items, more characters, different endings and it's just a game that keeps on giving. Every run I seem to unlock something, so that's progress, even if my time is constantly short-lived.
It also worked perfectly with the Steam Controller, no issues at all and no config adjustments were needed. It's been an absolute delight to play.
What a disturbing yet engrossing game. It could easily be a new favourite of mine. If you're a bit late to the party like me, I urge you to take a look. Poor Isaac, won't somebody help him? Did I mention the poop? There's a lot of it, try destroying it and you might find something handy.
Some you may have missed, popular articles from the last month: