In Celebration of Violence [Steam, Official Site] is an action roguelike of exploration and murder that has Linux support and it's glorious.
Disclosure: Key provided by the developer.
Truthfully, this is one of those games that completely flew by while writing about others. A shame too, because it's really bloody good. Bloody, get it? I'll see myself out…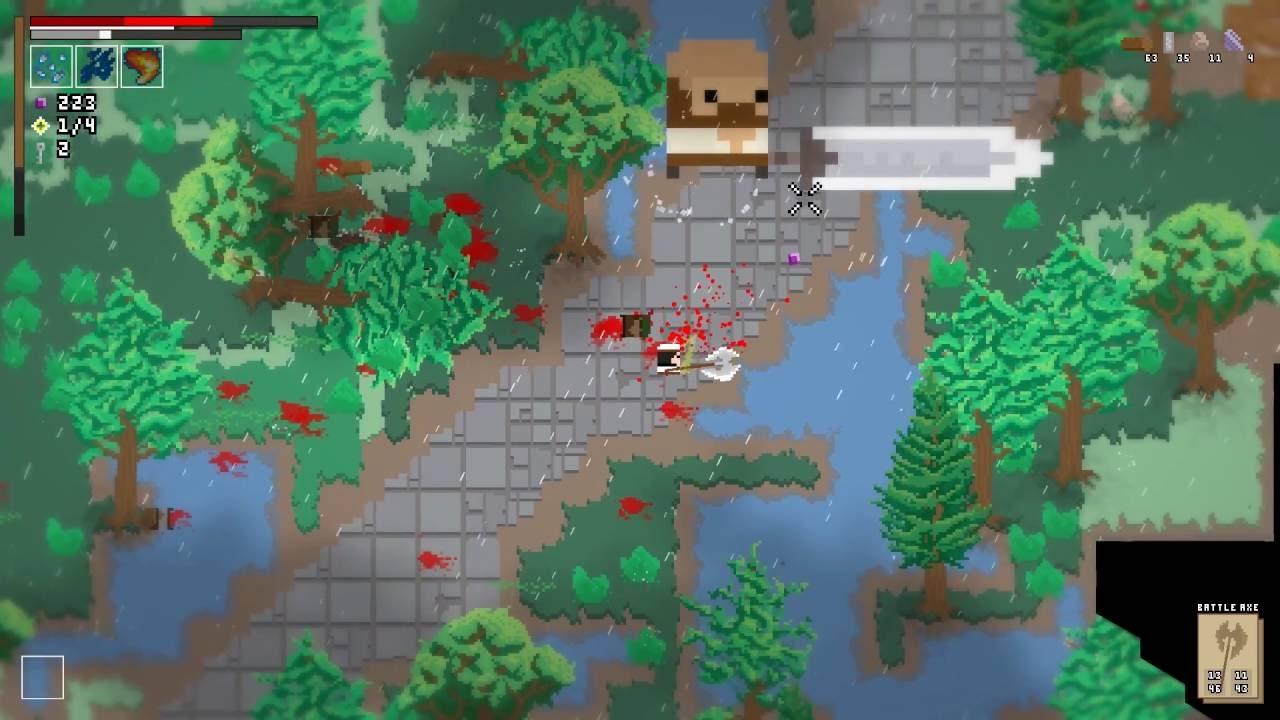 If, like me, you have a bit a devil inside and sometimes you just want to play a game that enables you to be completely brutal, this is pretty much the game for you.
It seems you can literally murder anyone, as I found out accidentally killing the first NPC I came across while trying to figure out the controls. As it turns out, for a simple 2D game the controls are actually pretty good, considering you can parry and dodge attacks, as well as cast spells and throw potions.
Death can come pretty quickly, as I found out: "I wonder what happens if I press F on this hole"—dead. I fell down obviously, woops. There's also traps, plenty of enemies, tons of equipment to disover and oh so much death.
The game features permanent death, so one wrong move or miss-timed parry and it can all be over. Thankfully, death is not the end of everything. It features permanent progression, as you can boost your stats after each run to help future runs.
The only two real let-downs are the music, it's pretty boring. Thankfully you really don't need any audio to enjoy it. I've been able to turn the music right off, keeping sound-effects on while playing my own music and it's been fantastic. The other is the pacing, it's a little too slow for me. You can sprint, but it's not enough. If movement was sped up just that little bit, I would likely enjoy it even more.
It's one of the few games that I haven't really minded having to figure things out for myself, as there's tons to explore and you end up figuring out more and more quite quickly.
You can find In Celebration of Violence on Steam.
Some you may have missed, popular articles from the last month: