Immortal Redneck [Steam, GOG], the FPS set in Egypt with rogue-lite elements now has a new game mode allowing you to explore a never-ending tower.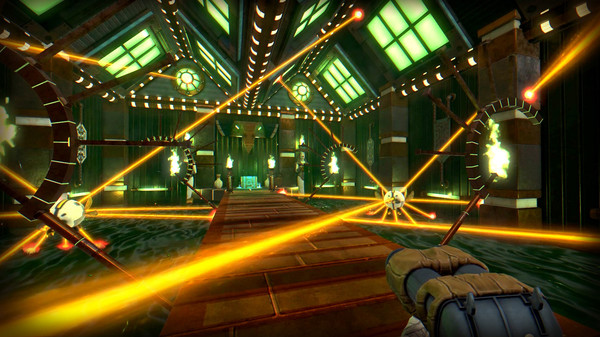 This new game mode does come with one caveat—you need to have completed the main game first. A nice addition, but I'm unsure about having the unlock-wall for such a feature. I suppose it's something to work towards for dedicated players. The icing on the cake is that it has Twitch integration, with a custom Twitch leaderboard.
On top of that, they've also added Korean language support, improved gamepad aiming, improved Ragdoll behaviour and performance updates.
I've put in multiple hours and I'm still stuck in the first pyramid, although I have been able to upgrade my character quite a bit thanks to the persistent progression. It's another game where the more runs you do, the better equipped you will be and it will get easier over time. I managed to reach some sort of boss fight in my recent run, but the damn thing was incredibly difficult and no checkpoint did feel a little harsh.
Still, I can't help but do just one more run, then another and yeah it can get a little addictive.
If you're looking for your next Linux native FPS, this is one not to miss out on. Especially with this new mode, there's quite a lot on offer here.
It's on both GOG and Steam, with it being 33% off on Steam right now.
Some you may have missed, popular articles from the last month: