Paradox have just launched a big free update to their struggling new strategy game Imperator: Rome, which might help to turn things around for it.
Today the free Cicero update launched, which Paradox said lets "the player focus on political consequences and imperial governance instead of waiting for numbers to grow". It also has a new trailer to go along with the Cicero 1.2 update: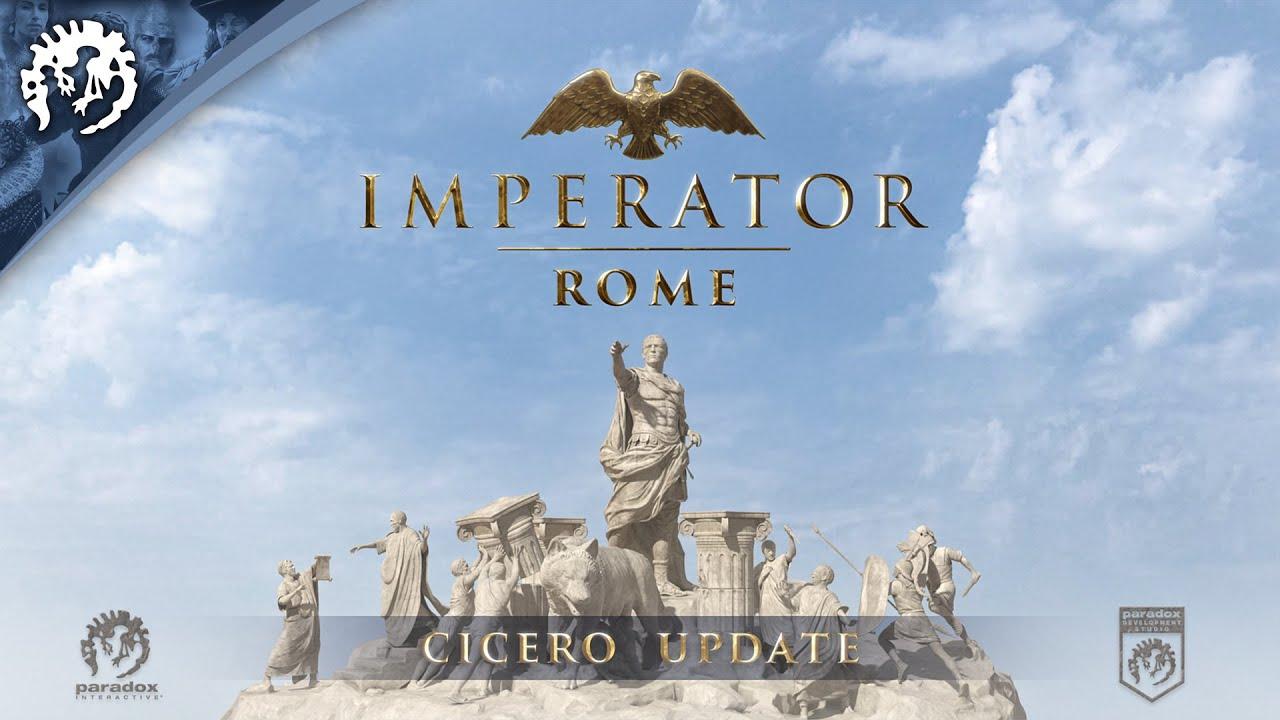 For a breakdown of the features, this is what Paradox said is included:
Deeper Province Management

Develop settlements in the provinces, founding new cities or establishing great metropolises at the center of your empire
17 unique buildings to enhance provincial wealth and capabilities
Population development, migration and conversion now happen dynamically
Food may be stored in a province and depleted over time. Save grain for a coming crisis or starve an enemy into submission.

Challenging Political Game

Monarch power replaced by Political Influence, a store of value based on the loyalty of your advisors. Ruler skills now affect national capabilities, not specific actions.
Each form of government must consider trade-offs when passing new laws. Republics must consider the balance of their factions, while Monarchies risk pitting generals against governors.

Greater variety in nations

Unique national heritages for each culture, reflecting historic strengths and priorities
Unique inventions for many nations
New events and flavor interactions, many tied to the nation you are playing

New Ways of War

Revamped the military traditions available to each culture
Unlock these traditions with Military Experience, which can be earned incrementally or through combat and peace time drilling.
Changes to the AI promote conflict between the non-human controlled nations, making a more dynamic and dangerous world, especially in the endgame.
Since launching with Linux support back in April, it has not had a very good reception from users. This is one of those times where thoughts from the bigger gaming critics just hasn't matched up to the reality from what users expected. Looking across both Steam and Metacritic, there's a really clear gap between them. It's the worst rated Paradox Development Studio game on Steam right now too and of all their modern titles, it also has the lowest amount of players.
As of yet, I haven't been able to try the latest update as the Linux build on GOG is not up to date. Once it is, I may jump in to see if it has improved. When the last major update (1.1.0 Pompey, June 26th) was released, it took around a week for the Linux build to be up to date on GOG so hopefully they're quicker this time.
If you find it doesn't work due to the Paradox Launcher, this launch option should help:
LD_PRELOAD=/usr/lib/libc.so.6 %command%
Going by their roadmap, now this is out the next update is named Livy which will be due towards the end of the year.
Want to pick up a copy it's on Humble Store, GOG and Steam.
Some you may have missed, popular articles from the last month: