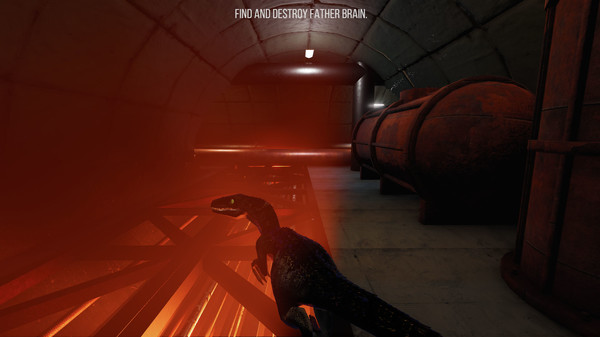 Well I didn't see this coming at all, I got told in our IRC moments ago that
In Case of Emergency, Release Raptor
has been cancelled and refunds are being offered.
The developer wrote up a lengthy
post about it all here
. Essentially, it sold really badly:
QuoteIn A Nutshell, What's Up?

I'm going to give all the customers of In Case of Emergency, Release Raptor a full refund and let them keep the game, then take the game off sale. The game is selling extremely poorly, even below what happened with Starward Rogue.
They go into deeper explanations, but that's likely the biggest reason. I don't blame them, but I think they made a number of mistakes with the game.
The first and biggest mistake was releasing the game with no real challenge to it. The whole infinite health being the only game-mode made it incredibly boring, with zero excitement for me.
It was still released too early, even with the multiple delays. The whole game was just announced far too early which is always a big mistake when you have so little to show off.
I
wasn't exactly nice
about the game, but that's not what reviewing games is about. I'm not here to be the nice guy, I'm here to give my honest opinion on things.
The fact that the developer is so open about it and offering refunds makes me continue to respect Arcen Games.
They are going to work on a proper sequel to AI War and look to Kickstarter for it in future.