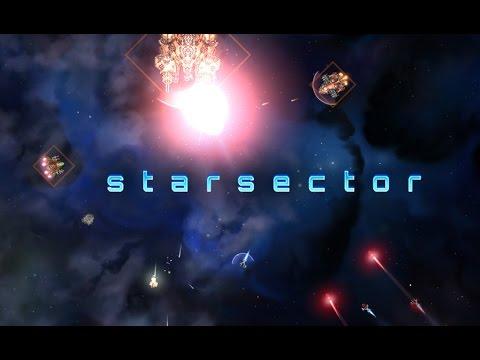 While sites like STEAM and GOG are often the go-to for our gaming pleasure, there are still some indie gems hidden in the corners of the Internet that forgo these venerable platforms. One of those is Starsector, an open world space combat sim set in the distant future where civilization is slowly collapsing. This still in-development game has just received a major update, bringing it up to version
0.7.1a
(with a few recent hotfixes)
Two of the biggest features added are ability for fleets to reinforce each other in the tactical battles and the addition of "terrain" in the form of nebula, hyperspace storms, etc..
It is a bit hard to describe the game play, feeling like a mix of a bit of Escape Velocity and a real-time strategy/tactics game, so I'll let the Official Description do the talking. If sitting in your admiral's chair and building your fleet from a lowly ship to deadly armada sounds preferable to sleep, you might want to give this one a look.
Official Description
:
Starsector (formerly "Starfarer") is an in-development open-world single-player space-combat, roleplaying, exploration and economic game. You take the role of a space captain seeking fortune and glory however you choose.
You can find Starsector
here
, which also appears to be the only place to buy and download the game. Remember though, it's still in-development and while the developer keeps regular updates of development progress in the forums, there are rather long gaps between actual releases.
Editors Note
: If the game won't launch for you, open starsector.sh and edit the first part to just say "java" (to make it use your system's Java). I
asked the developer about it
, and they seem reluctant to bundle the extra stuff it needs.
Some you may have missed, popular articles from the last month: