Are you itching to play some Battle Royale on Linux? Now is your chance as the indie FPS game War Brokers [Steam, Official Site] just added a Battle Royale mode.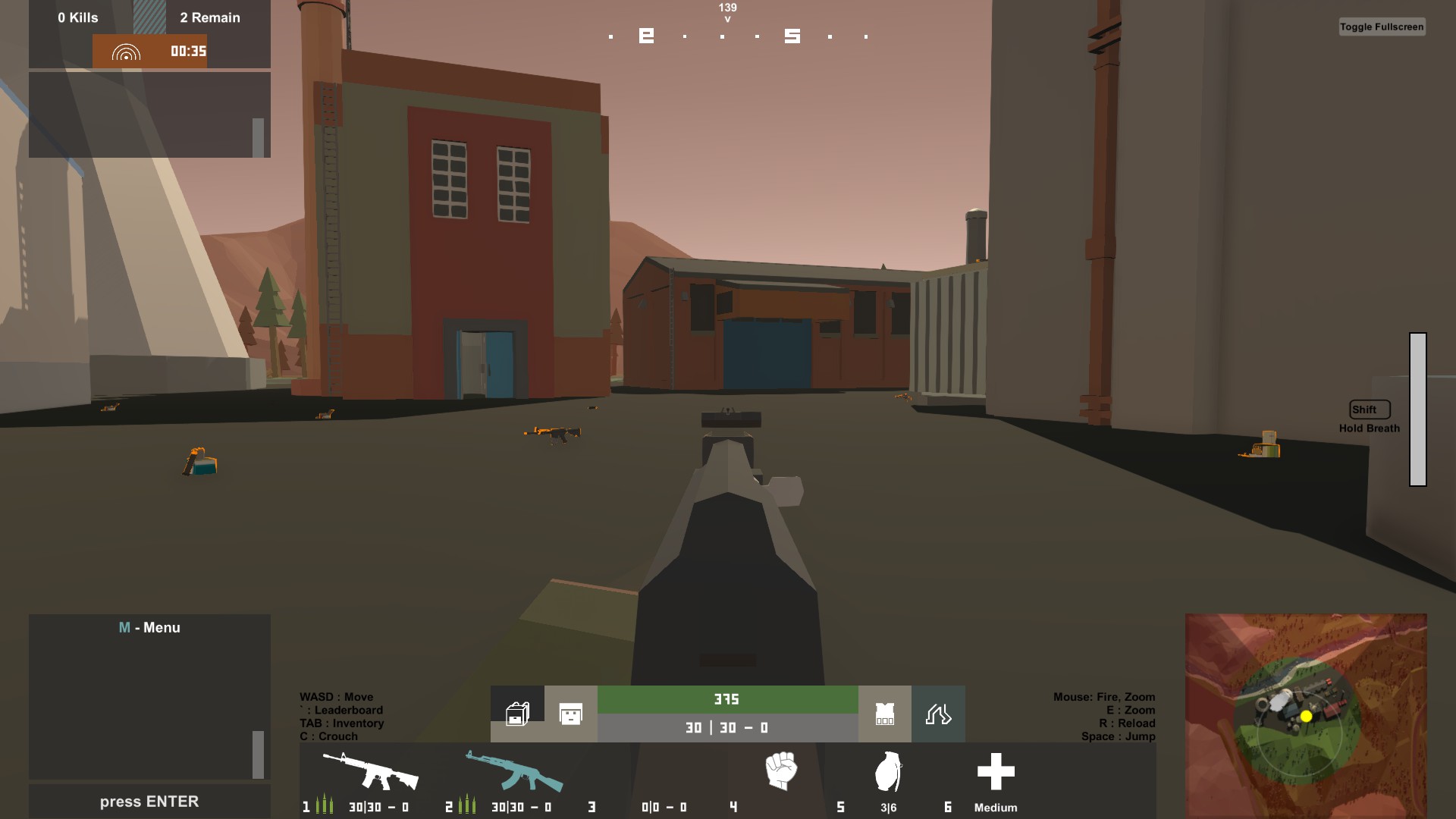 Here's what they say about the latest version:
All new Battle Royale Mode! Fight with up to 60 other players on a 9km square map!
New UI/HUD.
New lighting for many of the levels.
New obstacle course (orange blocks) around the training base starting area of Battle Royale mode.
Improved crowd control in Battle Royale to try to group more players together.
Added plastic crash test dummy in football field to kick around. Right click to kick. Hold right kick for stronger kick.
Added top 6 results to end of Battle Royale. If they leave they do not show in the results.
Selection of regular War Brokers or War Brokers: Battle Royale when starting
It has the features we've come to expect from such a game mode, with you jumping out of a plane to begin with, a shrinking play area to make the fighting intense, weapons and armour pickups as well as a weapon attachment system.
It does have a few issues, sadly. They use the Unity game engine and so it does have the input bugs that are well known. Holding down a button, will act like it's being tapped so you can't bring up the bigger map and it instantly goes away and trying to run acts like you keep taking your finger off shift.
For a quick fix with those issues, you can use this Steam launch option:
XMODIFIERS='' %command%
It's still playable and surprisingly fun, but it will be even better when they officially fix those Unity input issues.
Find it on Steam for £8.29/$10.99. You can also try it in your browser here with some adverts, so the Steam version is the better experience.
Some you may have missed, popular articles from the last month: