War Brokers is an indie FPS that has many different game modes, including a Battle Royale mode. Their Linux support is in good shape and they've pushed out another good update. There's quite a few updates to their Battle Royale mode, to give it a number of improvements that actually make it quite a bit better to play.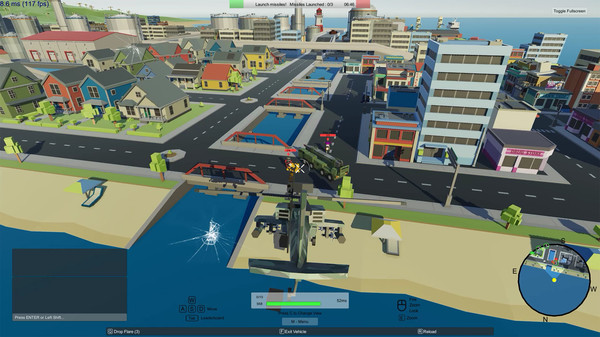 Firstly, the parachute mechanics have been tweaked. In the Battle Royale mode, you can now free-fall instead of having it open as soon as you exit the plane. This is good, as it will allow you to get into the action faster. Pressing F will open your parachute to glide. You can also now choose to spectate a Battle Royale game.
Also, in the Battle Royale mode if you're inside a red zone, the screen will be tinted so it's easier to tell when you're inside it. You can press "5" to switch between grenade types and when you run out of one type, it will switch to the other for you. The compass will also now have a caret on it, to show you the shortest path towards the safe zone. They also added an actual animation for when you're healing, so now people will know a good time to shoot you when you're a little busy.
There's plenty of other adjustments, improvements and bug fixes—see them all here.
Honestly, I've had a lot more fun with this than I thought I would. The new drop mechanic for the BR mode actually looks a lot better too. Would be great to see some more people jump into this one. The way the map area is adjusted based on the number of players is a nice feature, means you're not left to run around on a massive empty map if there's only a few people in the game.
Find it on Steam. You can also try it in your browser, with certain limits. It's really quite surprising, nice to see it have Linux support.
Some you may have missed, popular articles from the last month: