Super Indie Karts from developer One Legged Seagull is actually quite an impressive retro-inspired racing game. The latest update adds in a 25cc mode, which is better for beginners and younger gamers. Also—for me, because I'm terrible.
The other modes in the game are quite fast, so this was a needed addition to ease people into it. I actually had quite a bit of difficulty before, but after practising in the 25cc mode the other modes suddenly don't seem as stupidly difficult as before. The update does also include a tweak to make cpu kart difficulty lower, so that might also be helping a little. Still, the jump from 25cc to 50cc is quite a difference.
Linux gameplay: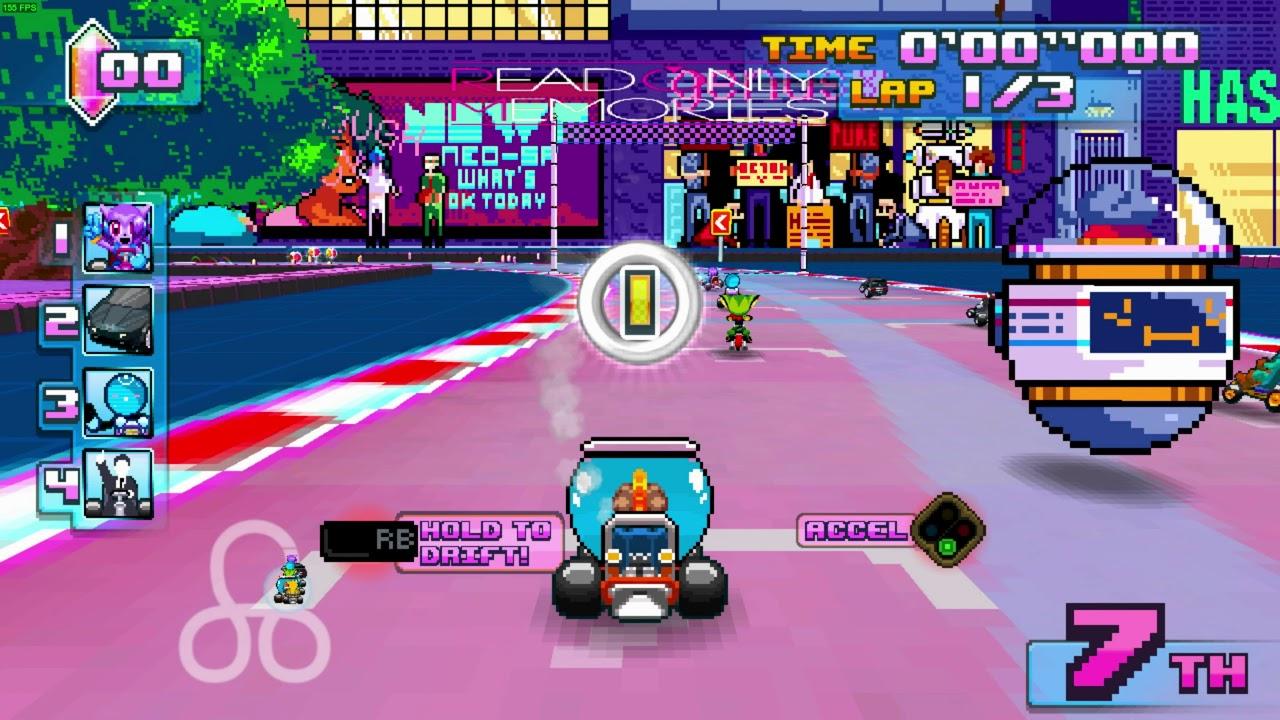 On top of that, the developer also added in a slipstream mechanic, so you can now tail other racers to get a bit of a speed boost which certainly does keep races quite interesting.
It includes a few characters from popular indie titles like Freedom Planet, Teslagrad, Whispering Willows, Fist Of Awesome, Read Only Memories, Canabalt , So Many Me and plenty more. It has single-player racing as well as split-screen local multiplayer, so bring along a friend for the utter madness.
I can confirm both the Steam Controller and Logitech F310 do work, although gamepad input in the menus is sometimes a little weird. When actually in a race is perfect.
It's still in Early Access and so some features aren't finished. Even so, it's pretty good for what it aims to do. If you're after a racing game that brings things back to the basics, while also being really fun then it's one to take a look at. Find it on Steam.