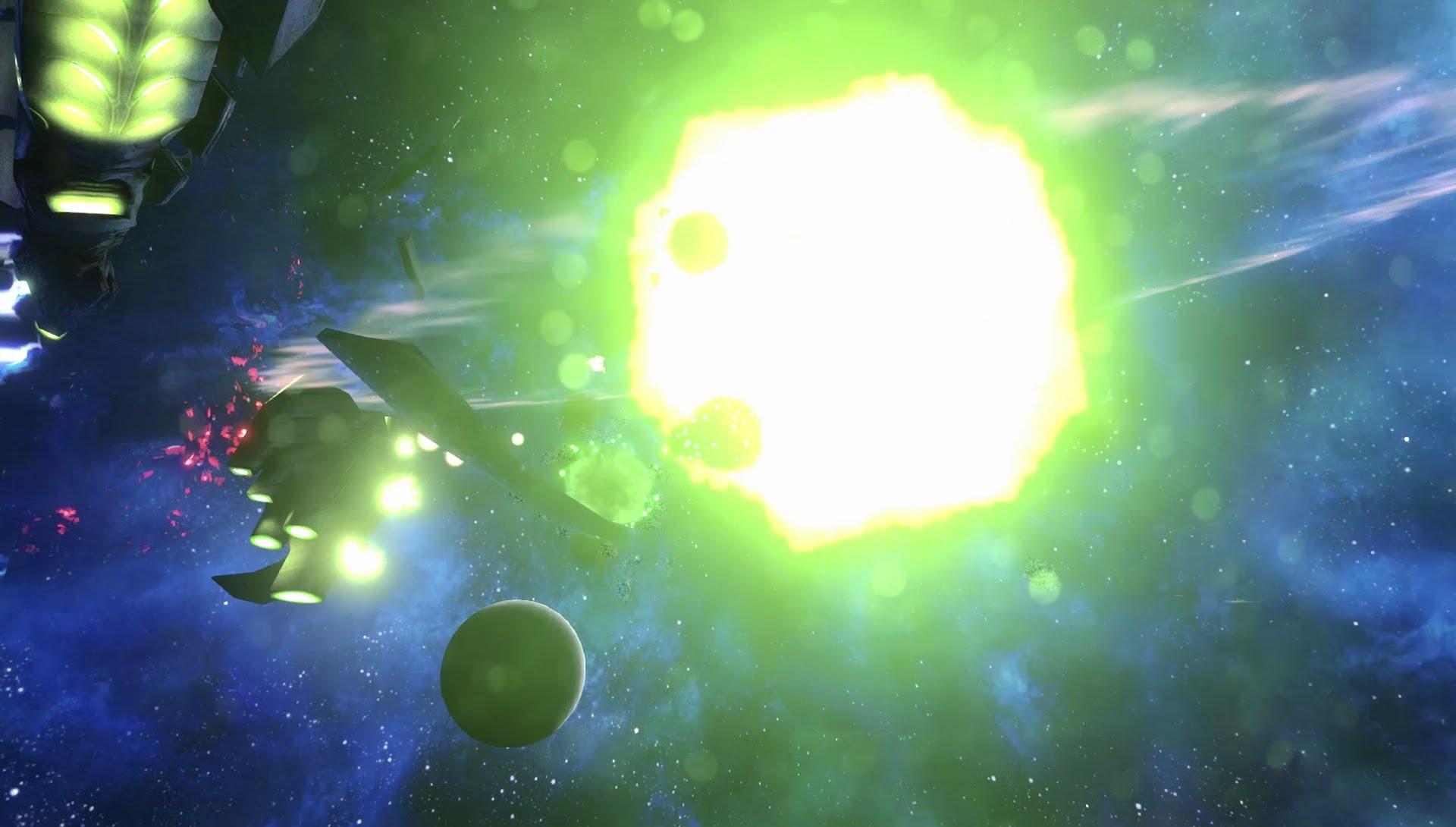 I got sent Infinium Strike by both my Stride PR friends and from GOG, so I took a look and here's some thoughts.
Note: As usual the GOG version requires you manually install extra packages
Quotelibc6:i386 libasound2:i386 libasound2-data:i386 libasound2-plugins:i386 libstdc++6:i386 libx11-6:i386 libxau6:i386 libxcb1:i386 libxcursor1:i386 libxdmcp6:i386 libxext6:i386 libxfixes3:i386 libxinerama1:i386 libxrandr2:i386 libxrender1:i386 libglu1:i386
First thing to note that always makes me happy: It actually starts on the correct screen in the correct resolution. Too many games fail with multiple monitors, but Infinium Strike was great with it!
It has a reasonably nice intro video that explains the story, it's the old tale of Earth reaching out to the stars and a random alien menace appears out of nowhere and obliterates almost everything. Not going to win many points for the rather unoriginal story, so I was hopeful that the interesting sounding gameplay would keep me going here.
One amusing thing is that you get an achievement for just entering in your name, it's silly and it sort of defeats the purpose of achievements. The are supposed to be something you earn, not something just thrown at you for doing the most basic thing.
The actual gameplay does seem interesting enough. You're the Tactical Officer in control of the weapon systems on a rather advanced starship, defending it against incoming alien portals. These portals will spawn small, medium and large enemy ships depending on the portal colour. So, you at least get an indicator of what's coming.
It has easily one of the slowest tutorials I've ever played, it struggled to keep up with me and the announcer telling me about portals and shield strength was speaking over the tutorial person at times, which was annoying as hell. I have to admit though, once it properly got going it was really quite interesting. Seeing lots of ships flying around, lots of lasers firing and so on was a pretty awesome sight.
You're able to spin the camera around the ship, zoom in and out and generally see all hell breaking loose on you. You have four quadrants surrounding the ship to keep an eye on, so having a battle on four fronts can be a little frantic! I lost the last mission I was on twice during the recent livestream, so it's actually not that easy. Funny because I briefly moaned about having higher difficulty levels locked behind finishing the campaign—I'm eating my words right now.
While I absolutely love the design of your big ship, as it really speaks to me as a big space sci-fi fan, it falls rather flat on the texturing. Considering how much you're seeing of it, the textures really are rather bland so it's a major annoyance for me.
Before each mission, you get a rather nice personal log from someone giving you a bit of story. I really wish they had expanded the story, as those personal logs were a real nice touch and well done.
Overall, I think it's a very interesting take on the Tower Defence market. It made me feel like I was controlling something resembling a Battlestar from the show Battlestar Galactica and that's awesome. It's been one of the most surprising games I've played recently.
Check it out on
Steam
and
GOG
.
Some you may have missed, popular articles from the last month: