Influent
, a new vocabulary building language game has been released. I decided to purchase it myself to improve my Spanish vocabulary and so far I'd say mission accomplished!
Influent was successfully
Kickstarted
back in the July of 2012 (formerly know as SanJiten). The goal was to make learning a language fun by incorporating it into a video game. And while the "game" part of this experience has been pretty light, it does make a pretty fun 3D dictionary of sorts.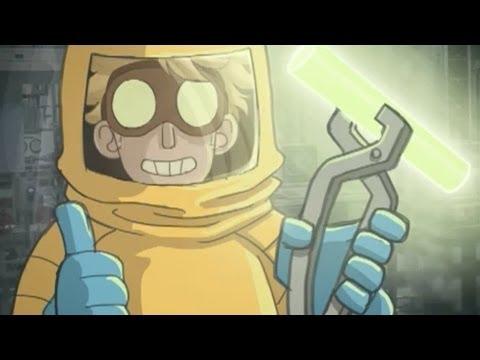 I've played for about half an hour, and that's more than enough to cover all the mechanics in this game. You walk about a house of 5 rooms, click on items to see their names, double click for pronunciation, alternative word, and the English (or Japanese) translation. You can then add these words to your vocab list when you feel comfortable enough with them. And when you build up enough words you can start time attack, in which words are displayed one after the other and you have to click the appropriate object quickly as possible. Adding words to your vocab list also gets you points to unlock related adjectives and verbs on certain objects.
There's a pretty lengthy amount of items in the house, with most of what you'd expect to find in your own. However, keep in mind this game is only going to expand your vocabulary, not teach you a language. And furthermore that vocabulary will be limited to household items. But this is also a strength, in my opinion, because I can immediately find anything I learn in the game inside my own home, which makes it a learning experience on and off the screen.
Currently Influent's interface only comes in English or Japanese (so anyone who doesn't speak those languages are out of luck), but the developer notes that more languages will be added soon.
However the languages you can learn are a bit more extensive:
Japanese
Chinese
Spanish
English
French
Swedish
Bulgarian
Latin
German
Korean
You can buy Influent with one of these languages for $9.99 on
Steam
and
Humble Store
. You can buy additional language packs for 4.99 on Humble and a discounted 2.49 on Steam currently.
Some you may have missed, popular articles from the last month: