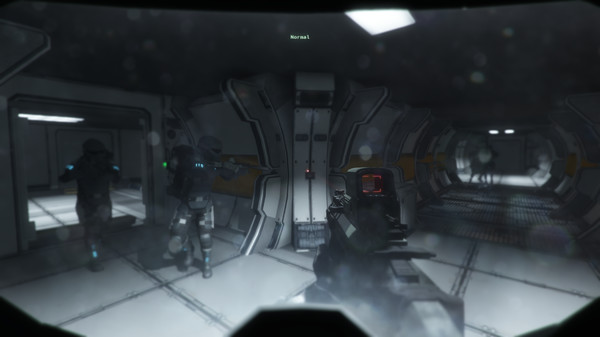 Interstellar Marines is quickly becoming one of my and Samsai's favourite FPS games, and even in this early stage it's pretty good.
We have done plenty of co-op missions in the game, and the atmosphere and graphics are really quite good. Even with the game being built in Unity, the performance is reasonable. They will work on performance more as they go along too.
Update 17 adds:
QuoteADDED: New Introduction Mission: Welcome To Project IM
ADDED: Early iteration of the Accuracy, Stamina and Sprint changes. These changes will be completed in Update 18
ADDED: Hell Week introduction video and sign up form to main menu
ADDED: Admins can now change multiplayer map from in-game
ADDED: Spawn locations of power boxes in Operations are now completely randomised
ADDED: Server browser is split into Coop and Multiplayer servers for easier and quicker browsing
ADDED: Chat is now logged on a per-server basis
ADDED: Warning message given to players joining a high-ping server
ADDED: New hit detection is default on servers
ADDED: Spearhead icon now shows for Spearhead players on singleplayer scoreboards
ADDED: Several new Steam achievements
ADDED: Several new TP rewards
ADDED: List of TP rewards in the Profile tab, removed outdated list from levelcam view
They have also done a bunch of improvements, and a fair few bug fixes as well (
full notes here
). This update 17 was mainly a polishing release before the add in a bunch of new features again.
It's really nice to see an early access game do that.
Check out
Interstellar Marines on Steam
.
About the game
(From Steam)
Interstellar Marines resurrects the old school tactical FPS, offering a unique blend of co-op, role-playing and non-linear gameplay. Set in a believable future, you take on the role of an elite soldier handpicked to join Project IM, a top secret military program being assembled to protect mankind from all dangers outside our solar system.
Interstellar Marines is inspired by Half-Life, System Shock 2 and Rainbow Six 3: Raven Shield. Our game is all about evolving the FPS recipe with all the inspirations we've assimilated since the birth of the genre. Our goal is an evolutionary leap forward driven by our compulsive interest in science fiction, role-playing, military realism, and respect for first person immersion.
Some you may have missed, popular articles from the last month: