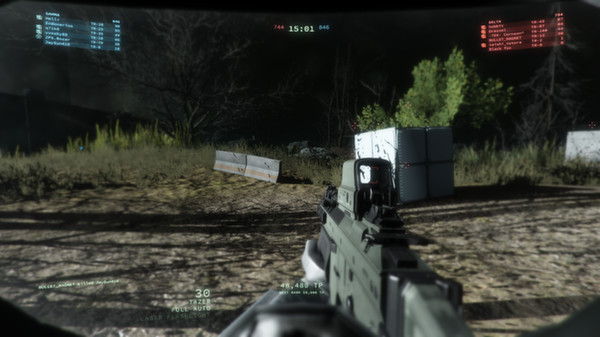 Interstellar Marines is really starting to shape up with good performance, and some more single-player content.
In the latest update they have updated the AI for "The NeuroGen Incident" the single-player mission that has you fighting off killer robots, and it's surprisingly jumpy. If they manage to keep this up for more missions it will be a bit like playing the FPS 'F.E.A.R' again, and that's great.
We tested some of the newer Survival mode earlier at GOL by doing some co-op (myself and Samsai) and it was quite fun, but the robots deal massive amounts of damage very quickly, so you need to be a good shot. I seriously can't wait for more types of enemies to appear to freak us out some more.
We did manage to finish one of the survival runs after a good few utterly failed attempts, and I may have accidentally killed Samsai a few times.
I also tested some of the Escape game mode and that was equally as satisfying with more killer robots! The new modes really add a lot of re-playability to the game, and I can't wait to see what they have cooking for v15.
I am starting to have really high hopes for this one, as it could be one of the best FPS games Linux has in future.
Check out
Interstellar Marines on Steam
now.
Some you may have missed, popular articles from the last month: