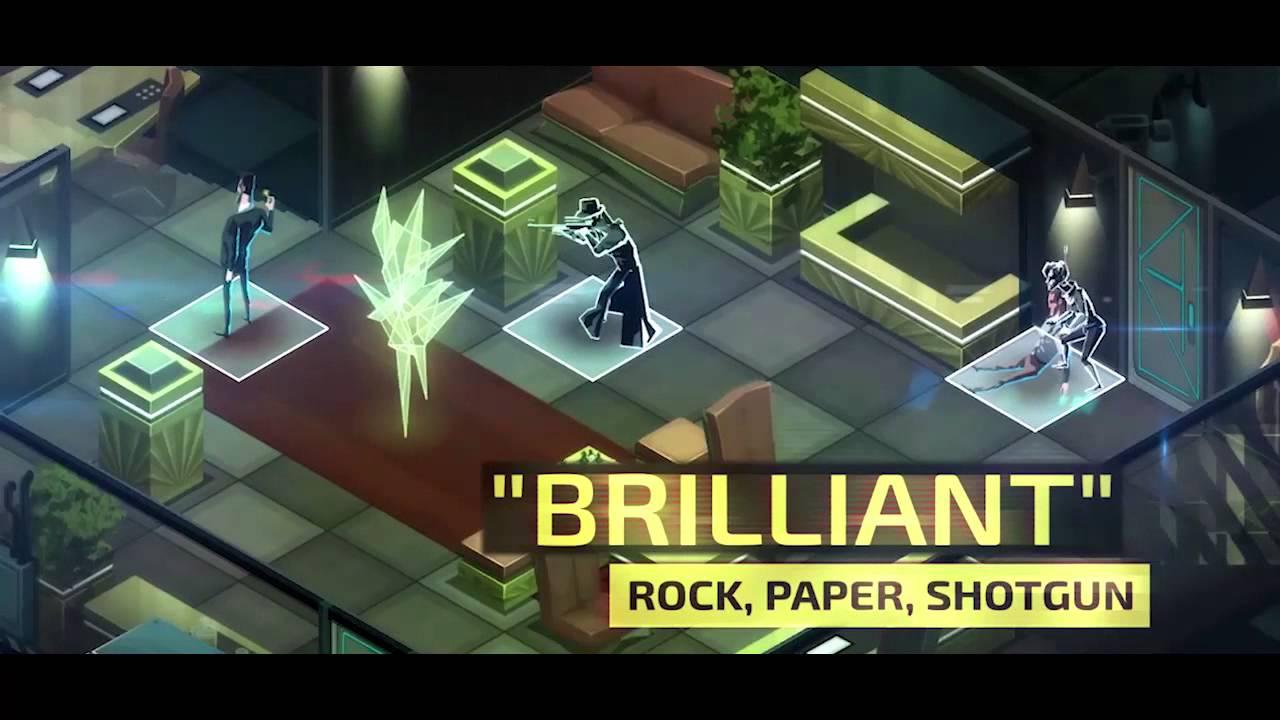 Invisible, Inc. has snuck out the door and is now available on your favourite operating system. I've been looking forward to this for some time, so I took a look.
About the game
(Official)
Take control of Invisible's agents in the field and infiltrate the world's most dangerous corporations. Stealth, precision, and teamwork are essential in high-stakes, high-profit missions, where every move may cost an agent their life.
Klei Entertainment, the independent studio behind the hit games Mark of the Ninja and Don't Starve, presents: Invisible, Inc.
Some thoughts
I am a massive fan of Klei created games, Mark of the Ninja and Don't Starve are both excellent, so I had high hopes for this one.
We did have to wait a while for it, so was it worth the wait for the Linux version?
Performance
So far, performance seems to be pretty great. With all features turned on, and shadows turned up to high it looks and feels good.
I had a small framedrop when I stunned my first enemy, but the next was smooth as silk.
I have yet to encounter any bugs, and I hope there isn't many after being in Early Access before. It certainly seems well polished.
Gameplay
At first glance, the visuals are excellent and it feels a little bit like XCOM with the tiled map and action points, but it plays out very differently. It does retain parts of the XCOM style with how it presents each turn as well.
The first mission very clearly and simply lays out the difference game mechanics, and it does so in a way that manages to hold my interest which is rare for a starting mission.
After the first tutorial mission is done, you are presenting with an array of different game modes to play, and even the beginner mode claims it offers a "formidable challenge". I decided to play it safe and learn a bit more about it, so I went with that.
After this you are greeted by a rather well done, and interesting cutscene that lays the foundation for the rest of the game, and it managed to drum up some pretty hefty excitement of the game. Everything is impressing me so far!
It seems to be well executed, with lots of voice over (thank god), and each game is different. It's pretty refreshing to have a stealth-based strategy game, and they seem to know their stuff.
The game certainly wasn't kidding when they said the beginner mode would offer a challenge, as the first real level got me killed and I was forced to use the rewind mechanic. The rewind mechanic is a fun addition that really helps. It allows you (with limited supply) to replay your last turn when it goes awry, and it probably will, a lot.
One thing that did amuse me, is when you are discovered it lets off a siren sound very much like that found in the original Metal Gear Solid game. It feels like a small nod to it, not sure if it was intentional or not, but it's fun.
My first campaign ended badly on only the first mission, and I ended up retrying it with a new layout as it has me hooked already. My second campaign didn't go well either, god dammit.
Final Verdict:
It runs solidly for me, and it's certainly an interesting take on the strategy genre. If you like strategy games, I would not pass this one up. It has me utterly hooked already with its excellent and challenging gameplay.
You can find Invisible, Inc. on
Steam
,
GOG.com
, or on
Humble Store
.
Some you may have missed, popular articles from the last month: