Evil mansion management and strategy game MachiaVillain is now out with Linux support, here's some thoughts on inviting people into my home and having them for dinner. Funded on Kickstarter back in March of 2016, 553 helped get it finished with over €24K.
Disclosure: Key provided by GOG.
Oh I do love to be a villian, when done right it can be very interesting. It doesn't always work though, some games do it quite poorly.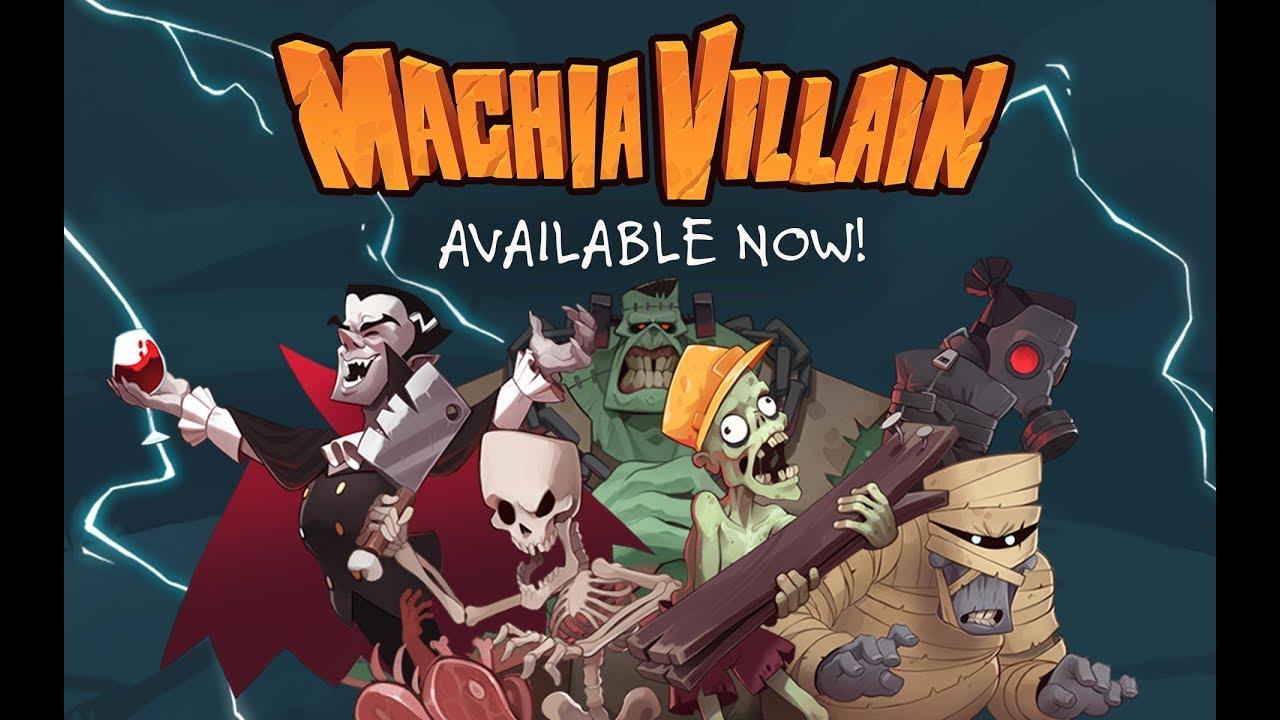 Inspired by the likes of Dungeon Keeper, Prison Architect and scary movies it had a lot to live up to in terms of expectations as the trailers did make it look rather fun. However, it was released in a pretty darn rough state.
The premise of MachiaVillain is a simple one, with you building a mansion that will attract visitors who you eventually kill and devour. They will fight back and try to escape and you need to clean up any bloody mess created as a result of your evil antics.
The GOG version is also still currently out of date, so I've reached out to the developer to ask about sorting that. From their updates on Steam, it seems their coder is currently having health troubles, so they said they pulled in another coder to help. I held off for a while, but it released nearly two weeks ago and there's only so long we can wait to tell people what a game is really like.
Firstly, the released build has major problems with saving and loading, resulting in a lot of lost time. Some of these were fixed in the patches GOG doesn't have, annoyingly. It also has that gosh darn annoying Unity engine bug, where entering my name became "LLIIAAMM". Although, that does make me sound a little more evil…muhahaha or should I say mmuuhhaahhaahhaa?
One of the biggest issues, is how darn slow it is to get into and how clunky it feels. When you first start off, I'm sure half your time i spent with time sped-up to the maximum with your minions sleeping and even then it feels like it takes forever. Once you push past this though, it does show a little promise, it just needs a lot of balancing and general UI work to make it feel good.
Not just that, but there's a lot of micro-managing you have to do with your minions that it becomes a little annoying. I have a dead body on the floor, I have someone assigned to the kitchen and clean up duty—neither are doing anything about it. So I have to manually tell them to sort it out and lots more little things like that. If they had a little more in the way of minion AI it would feel quite a bit better.
There's another major nuisance though. To get victims to come to your mansion, you need an ad campaign. These require you to write letters in a home office—ok fair enough. Yet multiple times, I've had the mailman arrive and we've not had enough of the required letters for the ad campaign, even so the mailman takes all of our stock anyway and buggers off with it requiring me to make more yet again.
It's not all bad though, it has a fantastic style to it and I do absolutely love the design of the UI. With the right amount of polishing and some more content it could be great it just feels a little flat right now. I'll probably take another look one it has been properly patched up.
You can grab MachiaVillain from GOG, Humble Store and Steam if you dare.
Some you may have missed, popular articles from the last month: