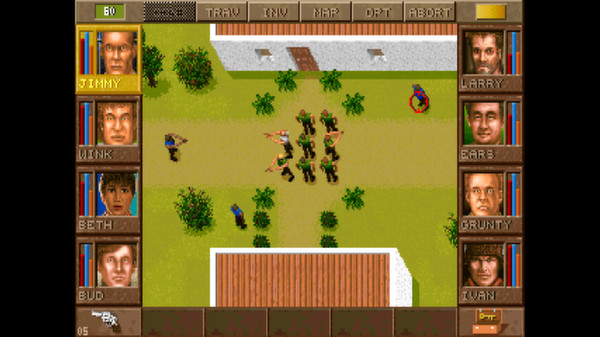 It seems like we are getting quite a few old gems nowadays, although this is most likely using Dosbox it's still nice to be able to have sales for it counted for Linux. That goes a long way for future titles to be considered native if they see good sales from us.
This gem is from 1994 and was originally on MS-DOS of all things. It's another one that was before a time that I could appreciate games like it, so it's tempting to pick it up now.
About the Game
Jagged Alliance
is a true legend of tactical turn-based Strategy! The Gold Edition includes Jagged Alliance and Jagged Alliance: Deadly Games.
The return of a real classic - for the first time on Steam! 20 years ago, Jagged Alliance made an impact and changed the strategy genre forever. Now you can experience this legend in its glorious original form.
A desperate call for help from the island Metavira: The scientist Jack Richards and his lovely daughter Brenda are reaching out to you. The Fallow trees and thus the precious, medical sap on which countless of lives depend, are under the control of the evil and traitorous Santino. That's why Jack and Brenda hire you, the commander of a mercenary force, to put an end to Santino's insane plans.
You and your mercenaries have to reclaim the island sector by sector, turn by turn. Cultivate the Fallow Trees and process their juices, as they are the basis for your funding. Hire better mercenaries, train local militias and manage your equipment wisely. Get your troops out there and help the people of Metavira!
Experience a true classic
60 mercenaries, 60 attitudes, 60 voices
Lots of authentic weapons and equipment
Intense turn-based combat
Non-linear gameplay
High replay value
Grab it on
Steam
.
If you have played it let us know how it has stood up to the test of time, not many games do.
Some you may have missed, popular articles from the last month: