https://www.youtube.com/watch?v=vqWmrxlCxnk
From the developers of Ground Pounders & Sword of the Stars comes
Kaiju-a-Gogo
, it's time to take over the world with big scary monsters.
The developers have become very Linux friendly since releasing Ground Pounders, they also still plan to bring Sword of the Stars: The Pit to Linux too, but progress is slower on that one.
About
Kaiju-a-gogo is a strategy-action, PC/mobile video-game featuring GIANT MONSTERS. The player takes on the role of a fledgling Mad Scientist who has built the first human-controlled Kaiju in the world. While your rivals race to catch up with your genius and build their own Kaiju to compete with you, you have a five-year-window to use your Kaiju to achieve TOTAL WORLD DOMINATION.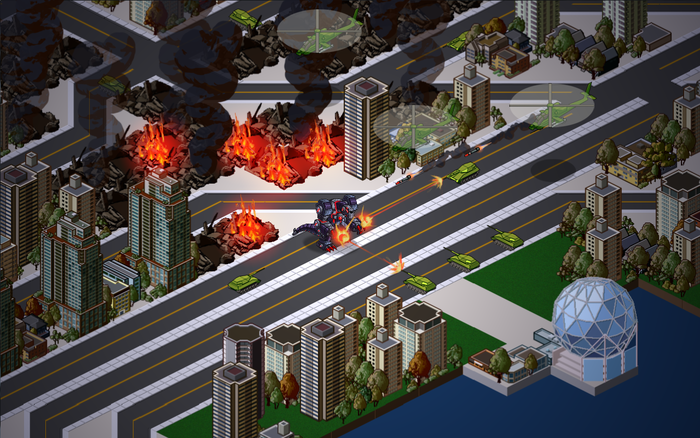 I can't wait to start smashing down cities while upgrading my monsters abilities, I do wonder what the puny humans will be able to do against our kaiju might.
Features
-Conquer the world with your very own 100-foot monster at your command!
-Choose one of 3 monster types to grow and teach, each with over 90 unique powers and attacks!
-Crush crumble and stomp over 50 real world cities!
-Battle over 30 different enemies in awesome real time battles across the globe!
-Build up your very own Secret Lair with dozens of deadly devices and devious defenses!
-Available on PC, Mac, Linux, iOS and Android platforms!
-Share your own content with built-in Steam Workshop compatibility!
They need to hit $50,000 to make this happen and with 26 days to go and nearly $17k gathered, it should be an easy win.
Go pledge
and make it happen.
Some you may have missed, popular articles from the last month: