Ken Follett's The Pillars of the Earth [
Steam
,
GOG
] has officially released today with day-1 Linux support thanks to Daedalic Entertainment, so I took a look.
Disclosure
: My key provided by for me by their PR team.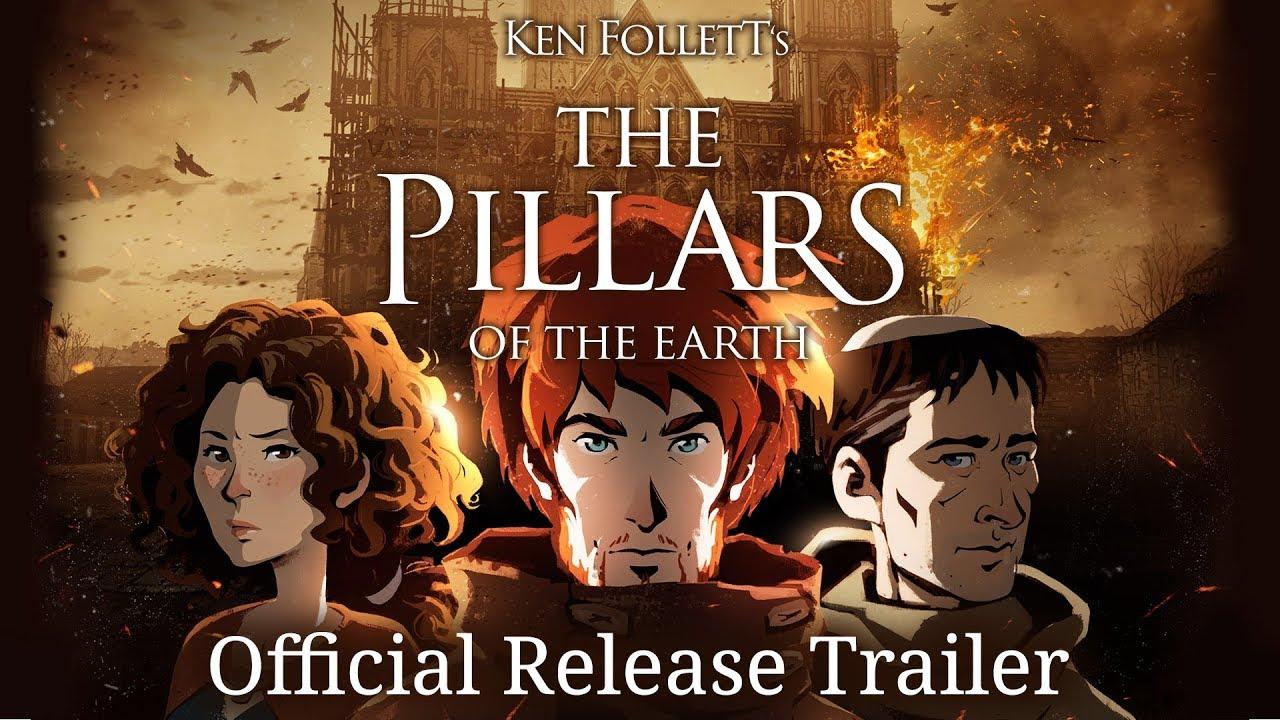 Note
: This review may contain spoilers, read at your own peril.
The game will come in three books, with the first one available now. The other two will be available "soon", just how soon that is I have no idea though. If this first book is anything to go by, the story as a whole should be very interesting.
As far as the Linux version is concerned, I've only had one issue. At one time some of the speaking animations didn't work, so it was a little confusing. However, that was my only issue so far. It's been a fantastic release both in terms of performance and stability. Initially it appeared in between my two monitors, then quickly popped onto my main monitor, so it seems to work fine in a dual-monitor setup.
I've played quite a few story-heavy games in my time, some visual novels, some full blown adventure games, but nothing so far has felt quite like The Pillars of the Earth. For those that don't know, it's based on the novel of the same name, but you can change elements of the story based on your choices. For those like me who've never read it, this certainly seems like a fantastic way to experience it. It's a pretty tall task to take a well known book and turn it into a game, I'm not sure how well they've done in comparison to the original material, but it's engrossing as a game with some great writing.
It definitely pulls no punches and lays it on thick during the prologue that's for sure. It pulled on the heartstrings and then quickly reached in and tore them out. The prologue sets the game up in such a way, that you probably won't be shocked by experiences later in the game. However, it was a little odd being introduced to a family and then the first real chapter being with someone completely different. I was left wondering what became of them, but it only served to keep me going as I wanted to find out more.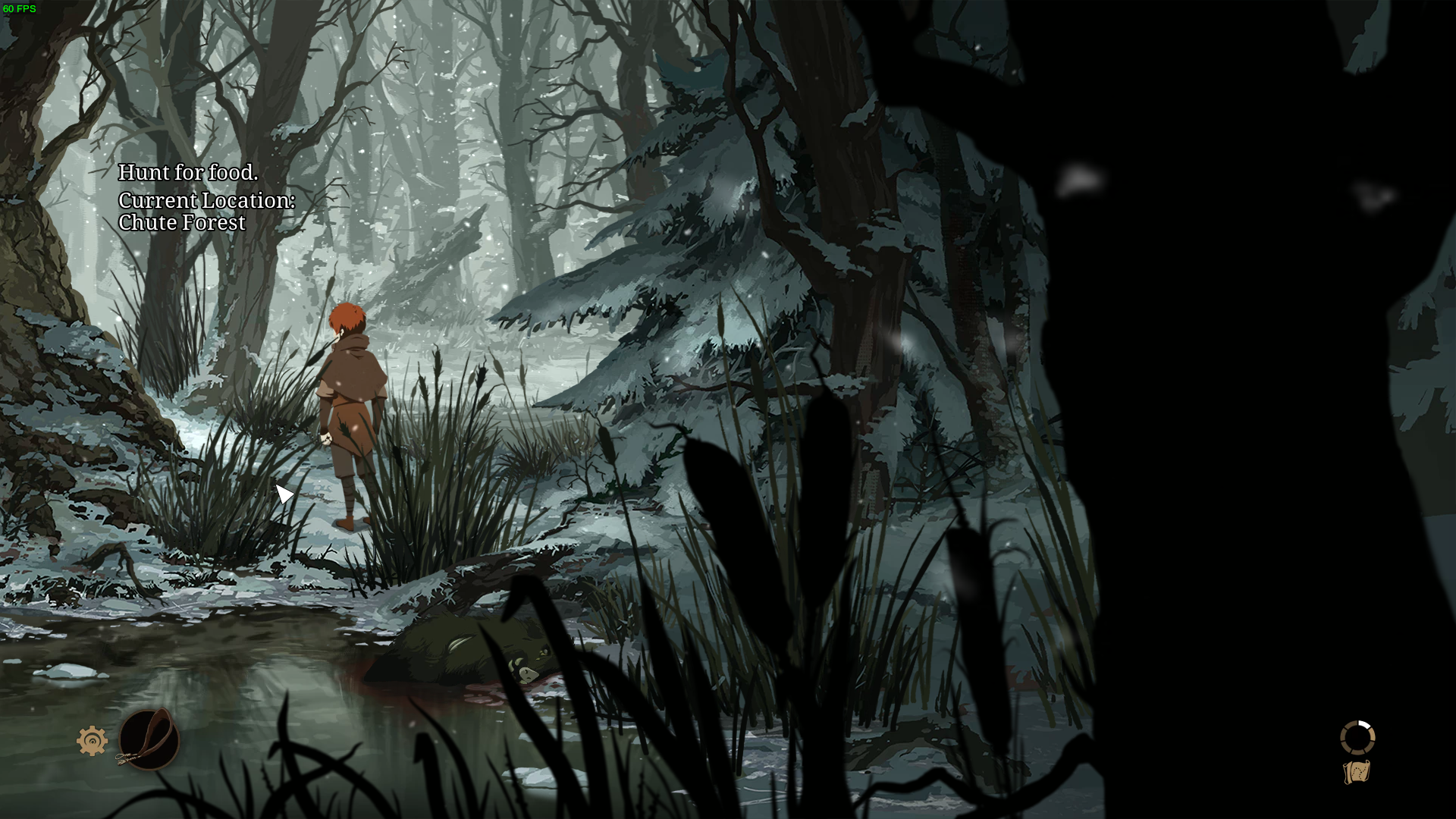 I have to say, the art style is magnificent. I don't often click with adventure games, especially when you're at times mostly sitting back, clicking a few options and listening to people talk. However, in the case of The Pillars of the Earth the art style is presented so well it sucks you in. The backgrounds are heavily detailed, with real attention paid to everything.
At first, the character art felt a little off, because the background art has a different style, but it actually works really well. Mainly as the character animation is done so well. Not only that, but the voice acting is impeccable too. You get a sense of feeling from the look on character's faces, as well as hearing it in their voices. It probably has some of the best voice acting I've heard from a while and I don't think I'm overstating that either.
The gameplay is pretty standard for adventure games, a lot of walking around talking to people, looking for clues, but when you pair that up with the fantastic art, great voice acting and the intriguing story it all feels pretty amazing overall. I don't have too many thoughts on the actual gameplay, since if you've played even a few adventure games you will fit right in. Walking around wondering what to do next, where to go and so on, all the staples of adventure games are present.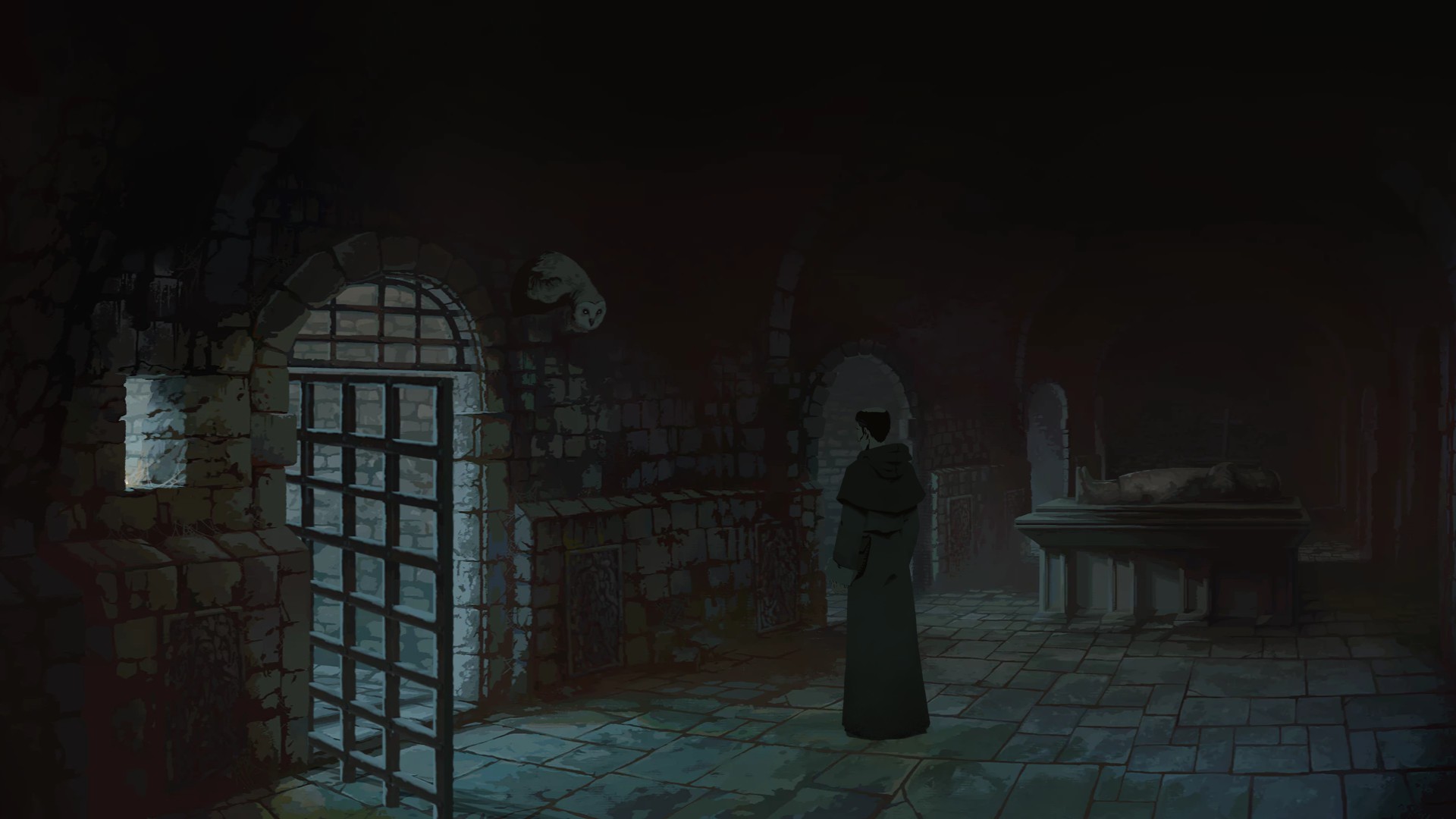 There is one point about the gameplay I want to touch on though; at times you can choose between answers, but also stay silent. I thought that was an interesting touch, as certain character's act differently when you do and it can change certain elements of what happens it seems.
It does feature some puzzles, although they're more about having explored enough to realize what you have to do, not necessarily puzzles involving different mechanics. You might need to find specific items, combine items to help someone and so on. Not difficult, but you do need some reasonable powers of observation. Backtracking will be often if you don't explore enough, but thankfully holding down the
spacebar
will highlight anything interesting if you need it.
Thankfully, the game doesn't require you to watch as your character's slowly walk, it might be a small thing, but double clicking to quickly enter somewhere has enabled me to enjoy it without sitting around too much.
When you complete a chapter, it will go over the options you chose, which serves as a nice reminder of your journey.

I've cropped this to hopefully not spoil much.
When the second chapter comes around, things start to come together and it was really quite surprising. I've not gotten far into the second chapter, but my excitement grew quickly to learn more about what happened. I am very much looking forward to playing more of it!
For those curious on the length, the prologue plus the first chapter took me just over an hour, but obviously the length of each chapter depends on how long it takes you to piece everything together. The first book available has 7 chapters, so it's seems reasonable in length.
What we have is a story-heavy adventure game, with a few good twists and turns and an utterly engrossing story. I'm going to recommend checking it out, it seems fantastic.
Some you may have missed, popular articles from the last month: