For those interested, Khronos Group has today announced the release of the Vulkan [Official Site] API version 1.1 and NVIDIA already have a beta driver ready.
Beaverton, OR – March 7, 2018 – The Khronos™ Group, an open consortium of leading hardware and software companies creating advanced acceleration standards, announces the release of the Vulkan® 1.1 and SPIR-V™ 1.3 specifications. Version 1.1 expands Vulkan's core functionality with developer-requested features, such as subgroup operations, while integrating a wide range of proven extensions from Vulkan 1.0. Khronos will also release full Vulkan 1.1 conformance tests into open source and AMD, Arm, Imagination, Intel Corporation, NVIDIA and Qualcomm have implemented conformant Vulkan 1.1 drivers. Find more information on the Vulkan 1.1 specification and associated tests and tools at Khronos's Vulkan Resource Page.
Find the official Khronos Group announcement here. You can also see the specification documents here. There will also be plenty of activity at this year's GDC (Game Developers Conferenc) with the Khronos Developer Day Sessions. You can see the full GDC schedule here.
On top of that, they've also got a presentation you can flick through here (~7MB), where you can find slides to explain things a little more like these: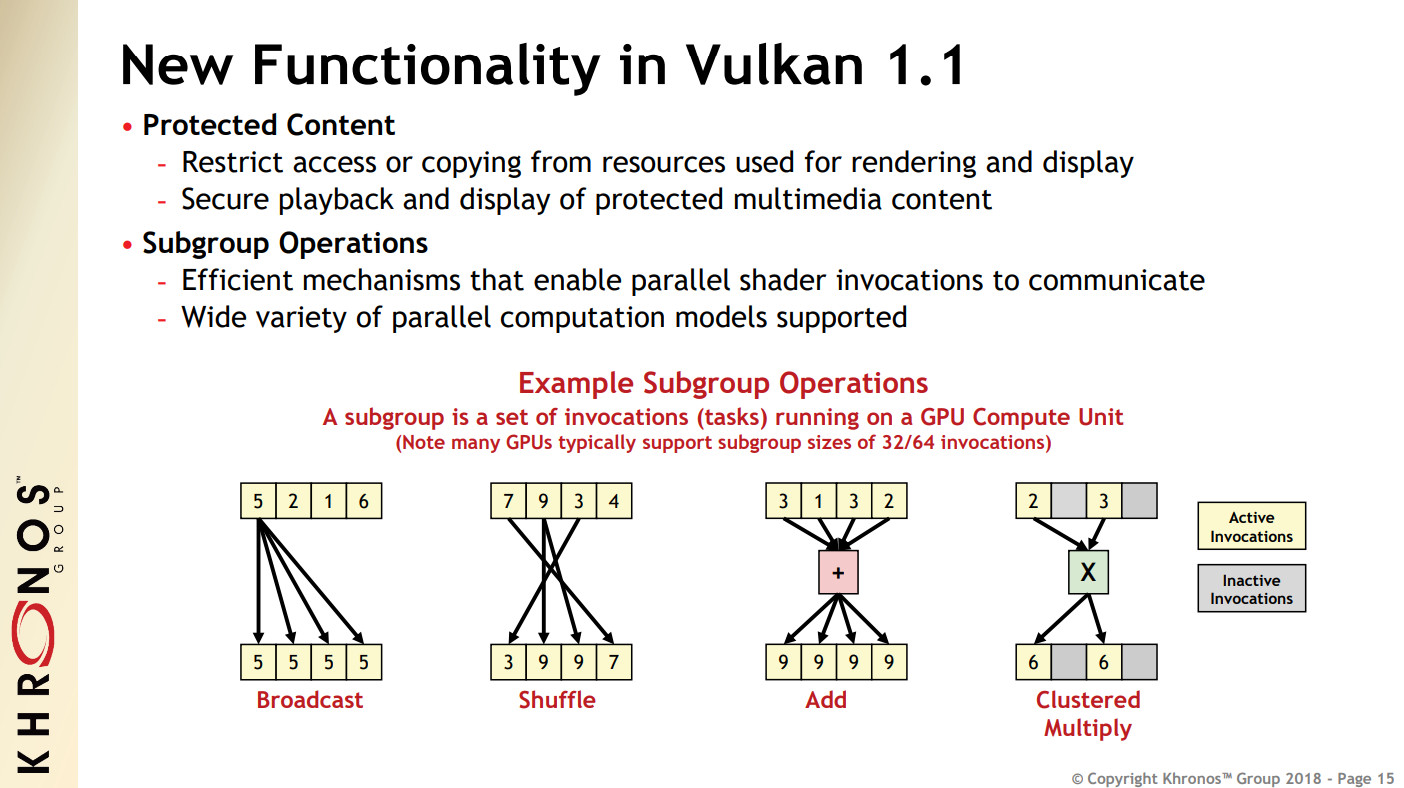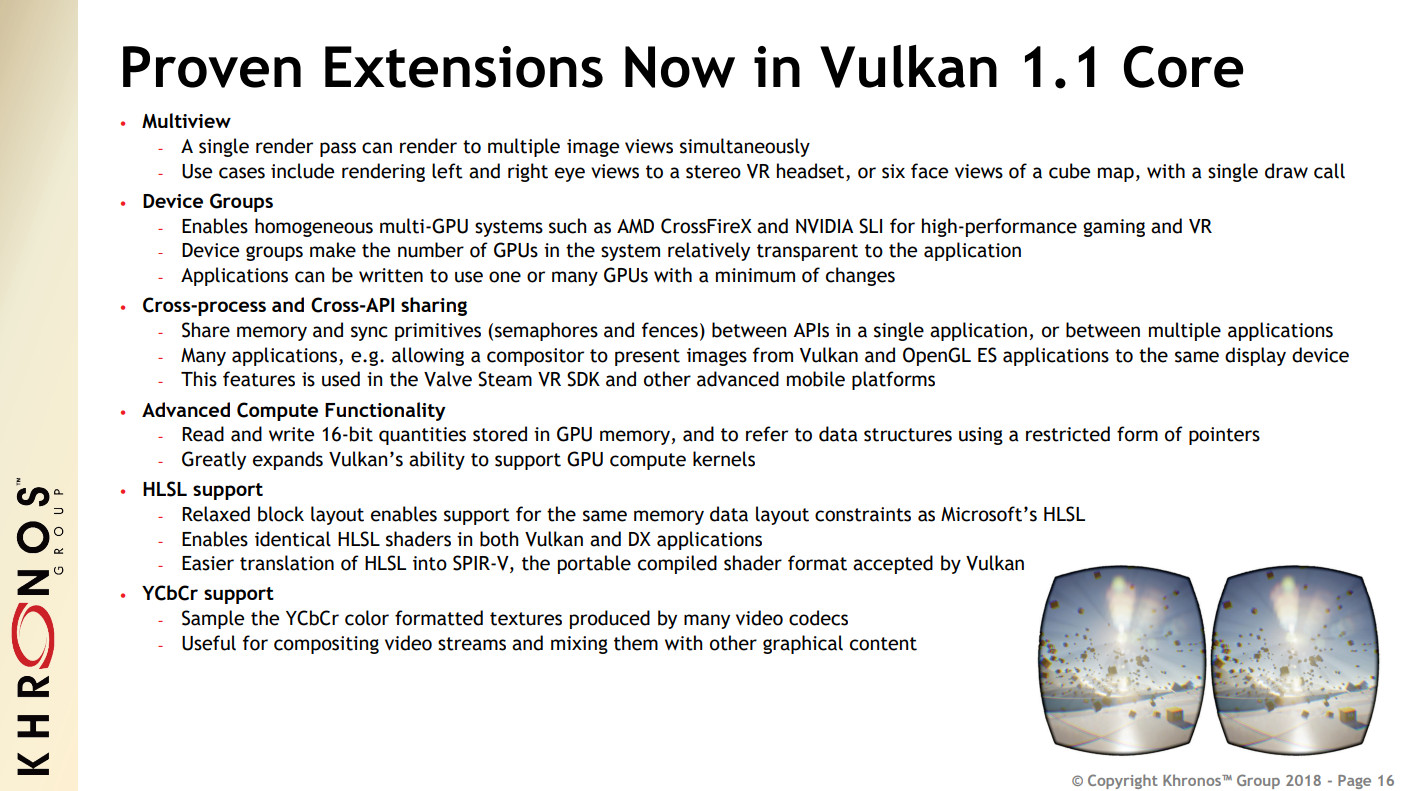 Also, for those interested in testing out any of the new stuff, NVIDIA has their 387.42.05 beta driver out for Linux which includes full Vulkan 1.1 support available here.
On top of that, AMD have also put out their "Radeon™ Software for Linux® Driver 17.50" which includes Vulkan 1.1 support, find that here.
Right now, it doesn't mean all that much for Linux gamers until games and applications start making use of any of the new stuff. We're just reporting on it to keep you up to date.
Post updated to include more info after publishing. We may update it again, be sure to check back!
Some you may have missed, popular articles from the last month: