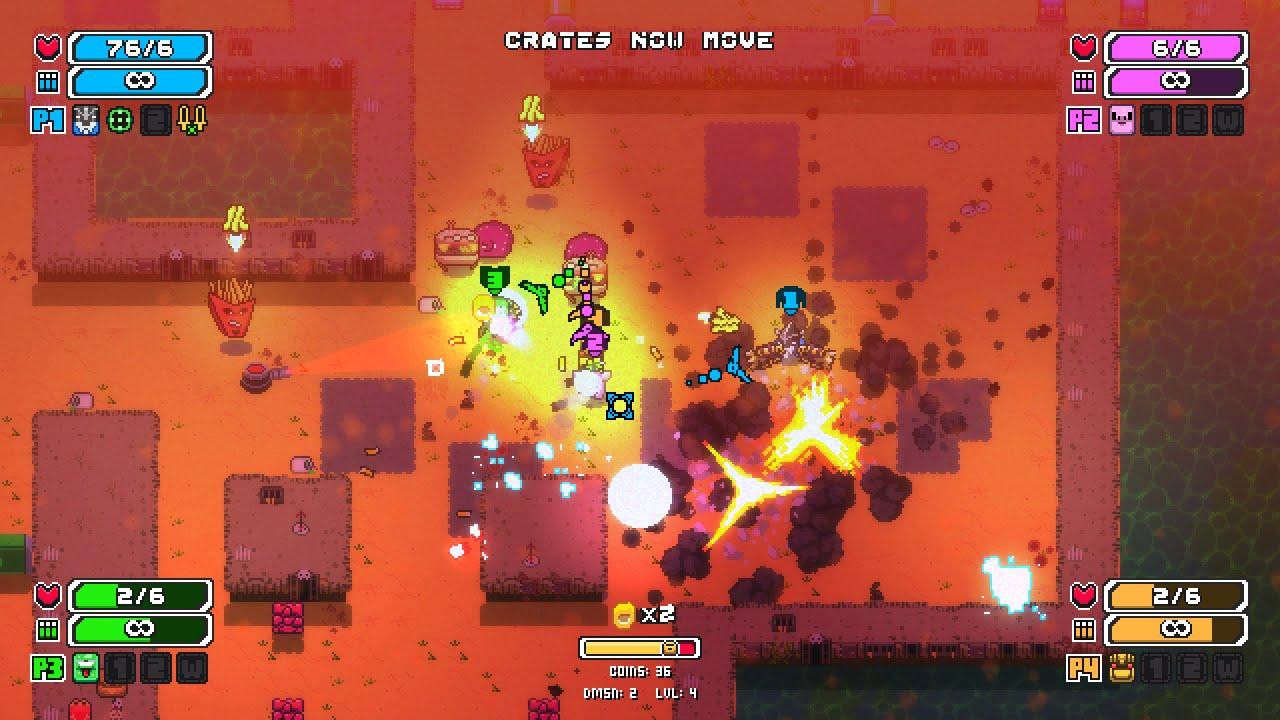 'Space Jammers' [
Itch Store
] is a new discovery thanks to the awesome game store itch. A game about alien kitten pirates on a music tour, who get sent to another dimension.
You come up against deadly creatures that are basically fast food. You will destroy burgers, fries and so on. It's an amusing idea that sounds silly, but wow the game looks great.
It's a shooter much like Nuclear Throne and Enter the Gungeon with space battles thrown in for good measure.
I was enjoying it rather a lot, then I picked up what was essentially a Lightsaber and I was totally sold. Then right after I found dual-wielding shotguns and it became love: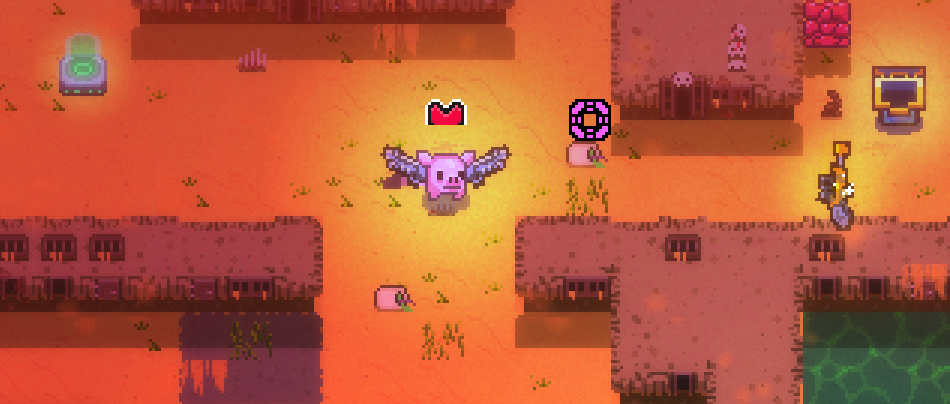 Yes, my character is a pig.
For a free game, it's extremely feature filled and rather impressive. The Linux version seems to work beautifully too! Even though it's free, itch allows you to tip a developer when you download it, so if you think it's worthy why not send them a little tip for your enjoyment?
Note: Remember itch.io has a beautifully slick
open source client
!
Features
- Top Down Shooting and SHMUP play styles
- Single screen co-op multiplayer (1-4)
- Revive your fallen comrades, the action never stops!
- Each character has unique skills
- Bullet Time
- Random Level Generation
- Assortment of weapons, items and skills
- Level up Skills to gain powerful abilities
- Randomly generated items grant unique effects to play style
- Interchangeable weapons and bullet power-ups
- Randomly generated Bosse
- Endless play
- Keyboard/Mouse and XBox Controller Support
Some you may have missed, popular articles from the last month: