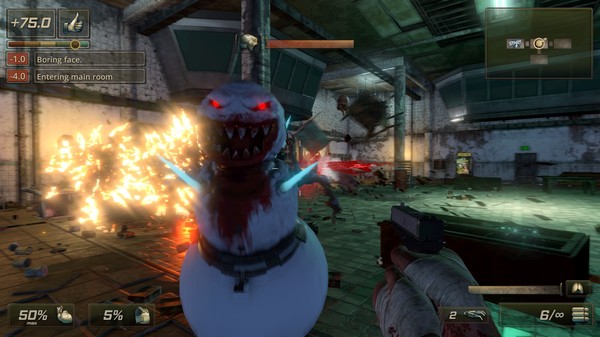 I'm pretty sad about this, as I thought Killing Room [Steam, Official Site] actually looked really fun. I noticed the Steam page now only lists Windows, so I asked the developer about it and the Linux version is now delayed.
QuoteWe had to postpone Linux version, we are extremely busy making complete game for Windows right now, fixing bugs etc and while our Linux version already got Steam approval for release, it has some specific bugs that we won't be able to fix before release next week. It will have to wait, same goes for Mac version. We are sorry for this.

Source

Killing Room is a first person shooter mixed with a rogue-like RPG and reality-show parody. You are an (un)lucky contestant in Killing Room, a popular reality-show in a decadent 22nd century. You know that there is only glory or death – with death winning in 99 out of 100 cases.

Hopefully they won't keep us waiting too long.
Some you may have missed, popular articles from the last month: